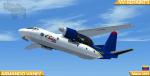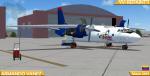 3.61Mb (592 downloads)
Antonov An-26 YV1402 "Solar Cargo" from Venezuela. Model by V. Zhyhulskiy. Textures By Jose Armando Yanez YV-REPAINT'S.
Posted May 16, 2013 08:53 by Jose Armando Yanez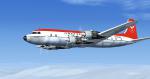 4.90Mb (260 downloads)
FS9/FSX Greenlandair DC-6B textures. Model by Tom Gibson and Greg Pepper. Textures by Gary Harper.
Posted May 15, 2013 18:03 by Gary Harper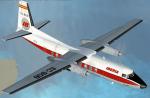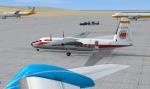 1.02Mb (945 downloads)
Tom Gibson and Jaap de Baare have done an excellent update of f-27 Mike Stone. And I bring an update to my previous textures of Iberia for this plane. Files needed: f27_schreiner_airways.zip & Original by Mike Stone.
Posted May 14, 2013 14:17 by Enrique Medal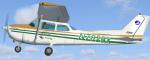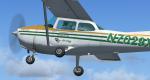 12.98Mb (504 downloads)
N7029X "Air Dog" textures for the default FSX C172. Painted as a 1960 Cessna 150A, was owned and flown by Flight Instructor Ed Belsky at Barstow, California. Now flown by EAS29X in "Eastern Hops Cessna Sunday". Easy Installation. Screen shots enclosed. Repaint by Tom Tiedman.
Posted May 12, 2013 02:11 by Kevin Derby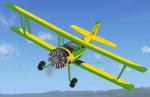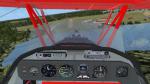 38.83Mb (2937 downloads)
This package is the last in the range of AgCat modifications. It includes after-market conversion of the Super Ag Cat C/600, made by Mid-Continent Aircraft Corp. The 600 hp (450 kW) Pratt & Whitney R-1340 engine was replaced with a Wright R-1820-202A radial engine that produces 1,200 hp (895 kW). There are two options in the package - for aerobatics ( it is lighter and with aerobatic carbureter) and bush flying. All liveries - fictional, tail numbers - real (two of which belong to G-164C planes with R-1820 engine. So, take your place in the cabine and meet the challenge. By Vladimir Gonchar
Posted May 10, 2013 13:45 by Vladimir Gonchar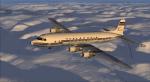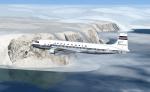 4.98Mb (301 downloads)
FS9/FSX Icelandair DC-6B textures. Model by Tom Gibson and Greg Pepper. Textures by Gary Harper.
Posted May 9, 2013 14:47 by Gary Harper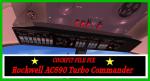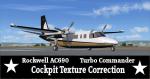 1.01Mb (2251 downloads)
FSX/2004 File Fix for the AC690B overhead Switch Panel in the cockpit. This File Fix, fixes the overhead Switch Panel so Sim Pilots won't have the See thru Sun Roof because of an issue with the file. Original Aircraft by "Veneaviones Group". Sim Pilots need the Base Pack of the Rockwell AC690B Turbo Commander to use this overhead Panel Fix. Jetranger
Posted May 5, 2013 21:34 by Jetranger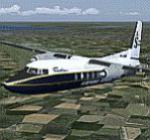 3.11Mb (1401 downloads)
FS2004 Schreiner Airways - Fokker F-27 model and textures (requires panel and sound edits). This Dutch charter company was founded in 1945 by aviation pioneer Bob Schreiner. Schreiner Airways carried out charter flights with passengers and freight. 3 Fokker F27 Friendships were added to it's fleet in 1963. These are texture files only for the enhanced Fokker F27 Friendship model for FS2004. Original model by Mike Stone, modified (with permission) by Jaap de Baare and Tom Gibson (California Classic Propliners). Repaint by Jaap de Baare.
Posted May 5, 2013 05:21 by uploader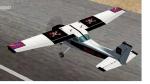 7.46Mb (498 downloads)
Textures for the default FSX C172. 'Eastern hops' (online flying club) member personal custom texture bearing the fake tail number REBEL1. Feel free to fly this in free flight but This is a do not fly plane in the session. it is just so it can be seen by everyone flying "cessna sundays" Features both traditional gauges and g1000
Posted May 4, 2013 13:58 by Leland Pechacek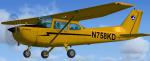 10.30Mb (1017 downloads)
FSX default Cessna 172 Cub Yellow N758KD Textures. For the default FSX Cessna 172, masquerading as a Piper J-3C Cub. Flown by EAS58KD in "Eastern Hops Cessna Sunday". Repaint by Tom Tiedman.
Posted May 3, 2013 15:01 by Kevin Derby