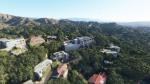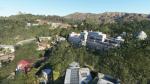 (145 downloads)
Frank Lloyd Wright Ennis House in Los Angeles near Griffith Park Observatory.
Posted Oct 8, 2020 12:33 by Mindbender917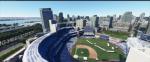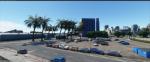 114.66Mb (547 downloads)
Real trees were placed in the photogrammetry of some places. Bridge reconstruction. Boats switched from photogametry to real. Buildings that had not been added. Posts and traffic signs were added. Parking lots were redone with real cars. The view of San Diego as it is.
Posted Oct 7, 2020 08:45 by SOUTHCALSCENARIES

(238 downloads)
3D Model of Kensington Palace London. To use this mod Unpack into your Community Folder. Hope you enjoy!
Posted Oct 6, 2020 03:44 by Tackleberry1978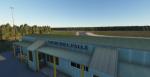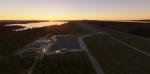 19.22Mb (150 downloads)
Churchill Falls Airport is located near Churchill Falls in the beautiful Newfoundland and Labrador in Canada. Currently is a missing airport in the base game.
Posted Oct 5, 2020 10:53 by Julysfire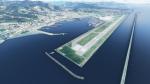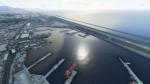 (531 downloads)
Genova Cristoforo Colombo airport (LIMJ), also known as Aeroporto di Genova-Sestri Ponente (Genoa-Sestri Ponente Airport) is an international airport built on a peninsula.
Posted Oct 4, 2020 02:43 by quelcertoleo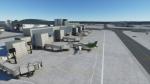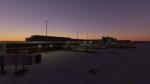 (620 downloads)
Lets make Gatwick Great Again!! The default Ai Built Terminal structures are terrible, so im developing this free version at Nexus Mods
Posted Oct 4, 2020 01:40 by mkvy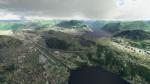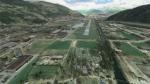 (587 downloads)
This is one of my favourite airports in Europe. Unfortunately, the standard rendition in MSFS leaves really a lot to be desired. This scenery is an improvement over the standard airport in many aspects
Posted Oct 2, 2020 04:07 by quelcertoleo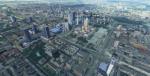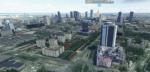 (236 downloads)
Warsaw, Poland scenery addon with landmarks and skyscrapers. Updated with 8 buildings
Posted Oct 2, 2020 04:03 by conneCT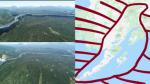 (212 downloads)
This addon fixed any extreme water height issues I could find around Anchorage and in the following National Parks: Denali, Lake Clark, Katamai, Kenai Fjords, Wrangell-St. Elias National Park and Glacier National Park, and all space in between.
Posted Oct 1, 2020 00:59 by conneCT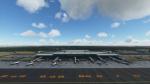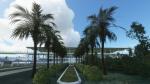 (290 downloads)
VOHS - Rajiv Gandhi International Airport, India. First ever indian scenery for MSFS2020. Highly detailed VOHS (Hyderabad Rajiv Gandhi International Airport) for MSFS2020. The scenery objects were re-used from my XPlane-11 scenery. Made a few enhancements to it. Hope you enjoy it.
Posted Sep 30, 2020 01:03 by conneCT