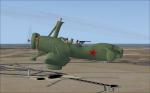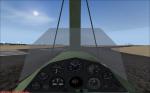 9.39Mb (1445 downloads)
Kamov A-7-3 Gyrocopter, another nice CFS2-model now updated for FSX Acceleration. 2 Models (wheels and skis) and 2 liveries (summer and winter). Acceptable 2D- & VC-panels with full working Russian gauges (all included), a minipanel with Russian gauges and gun-effects for fun. Full credits are for Baldy, who kindly gave me permission for uploading on SimV, for his great model, and Gary Morrow who managed to put in the pilot and the gunner, for which he used Wolfi's great models, and for updating the aircraft.cfg. Please read the original readme. All I did was putting things together and making it flyable for FSX. Hope you enjoy flying this bird as much as I enjoyed updating it.
Posted Apr 24, 2015 14:12 by erik hertzberger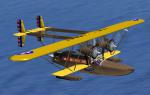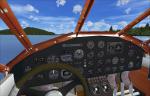 19.63Mb (2051 downloads)
This mega package is an FSX update for the FS2002/2004 twin-engine-prop amphibious Sikorsky S-38 by George Diemer. It features all the textures, which are available on the internet and which could be made usable in FSX. The package features 3 entirely reworked and enhanced VCs for the different models as well as a matching 2D panel. The US Army model and the Carnauba were both originally FS2002 models and totally uncompatible with FSX, hence, quite a few of their texture bitmaps nad to be newly designed from scratch to be compatible with the newer models. In addition, the packge features new smoke effect and cabin camera views. Be sure not to confuse this model with the latest update of the Sikorsky S-39, which is a single-engine-prop and was falsely titled "S-38". Original model and textures by George Diemer, camera views by Erwin Welker and new VCs, 2D panel and smoke effect by Michael Pook.
Posted Apr 23, 2015 10:19 by Michael Pook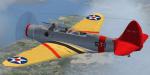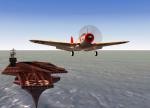 1.29Mb (732 downloads)
Texture for FSX Douglas TBD-1 Devastator Updated Package, by Michael E. Roberts, to the Paul Clawson Douglas TBD1 Devastator.(file needed: douglas_tbd-1_devastator.zip). Texture by Enrique Medal. This archive contains a texture that depict red section leaders of Torpedo and Bombing Squadron Five (VT-5), which was part of the Yorktown Air Group aboard the USS Yorktown (CV-5) in the late 1930s.
Posted Apr 19, 2015 14:18 by Enrique Medal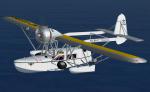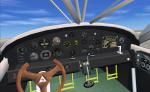 7.09Mb (1506 downloads)
This is an important fixed version for the FS2002/ 2004 amphibious aircraft single-engine-prop Sikorsky S 39 by George Diemer. The first FSX update featured faulty contact points, which caused the aircraft to sink under water during take-off and landing. Sorry for the inconvenience. Corrected contact points by Michael Pook. This is the whole aircraft.
Posted Apr 17, 2015 04:56 by Michael Pook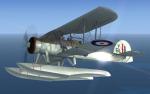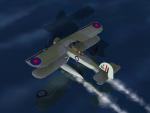 2.57Mb (374 downloads)
P4084 Y8L of 765NAS Feb 1940-June 1941, based at Lee on Solent and Sandbanks. The texture is for the Flying Stations Freeware Swordfish floats version.
Posted Apr 12, 2015 18:28 by Enrique Medal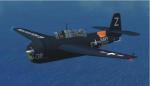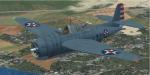 15.07Mb (2189 downloads)
This is an update for FSX of the Avenger TBF1 TBM3 by A. F. Scrub. I have updated the flight dynamics so it performs closer to the specs for the aircraft and I have adjusted the brakes so it will stop quicker than the update I did of the TBM3U without nosing into the runway. This is the whole aircraft.
Posted Apr 11, 2015 02:35 by Bob Chicilo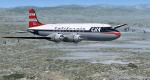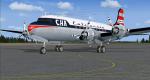 4.89Mb (394 downloads)
Requires dc4_v30.zip for FS9 or dc4_v30x.zip for FSX. DC-4 aircraft by Jens Kristensen.
Posted Apr 11, 2015 01:59 by Gary Harper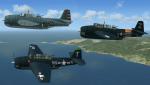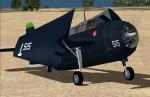 13.84Mb (2496 downloads)
FS2004/FSX Grumman Avenger TBF-1, TBM-3 The Grumman Avenger made a major contribution to the outcome of the Second World War as a carrier-based naval aircraft. Procured in large numbers, the type saw action with Allied Forces in virtually all theatres of operation. Robust and reliable, the Avenger survived in large numbers into the post-war period and was adapted to a wide variety of uses. Avengers remained in service until the mid 1950. GMAX model, tested in FSX/FSXacceleration/Fs2004 Win7/8 by A.F.Scrub.
Posted Apr 3, 2015 14:38 by A.F.Scrub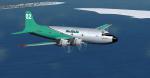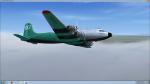 4.56Mb (1296 downloads)
FS9/FSX Buffalo Textures for the JBK DC-4. Buffalo Airways is a family-run airline based in Hay River, Northwest Territories, Canada established in 1970 by Joe McBryan, also known as "Buffalo Joe". They operate scheduled passenger, charter passenger, charter cargo, firefighting and fuel services. These textures depict a Buffalo Airways C-54 in 2009.
Posted Apr 3, 2015 14:35 by Gary Harper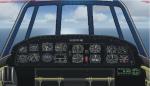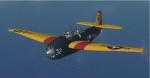 9.20Mb (781 downloads)
This is an update for FSX of the Avenger TBM 3U by A.F.Scrub. I have added a trim gauge and a fuel gauge to the panel, changed the 2D view angle, and the view zoom. I have changed the contact points to where they should be and adjusted the brakes so that it is harder to nose into the runway while braking. I also changed the position of the wing apex, the horizontal stabilizer, the vertical stabilizer, and the engine. I changed one of the beacon lights to a white nav light and changed its position a bit, and changed the other nav light numbers to 3 that were 8 so they are visible. This update contains the whole aircraft.
Posted Mar 30, 2015 20:46 by Bob Chicilo