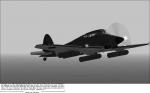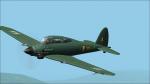 8.11Mb (424 downloads)
The SM-93 was an all-wood single-engined low-wing dive bomber with retractable undercarriage. The fuselage had a monocoque structure, with a single fin and low-set tailplane. The crew of two were accommodated under a long greenhouse-style canopy, with the pilot lying in a prone position above the rear of the engine, a Daimler-Benz DB 605A liquid-cooled V12 engine, while the and the gunner/radio-operator sat facing rearwards on a conventional seat. One German and two Italian what if finishings. Model by F Guili.
Posted May 6, 2012 10:41 by Pepe Rezende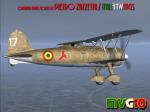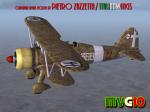 46.64Mb (611 downloads)
This package fix some CTD problems and smaller glitches found in the first version. I add two new 2D panels representative of standard and long range combat planes and a new Hungarian night attack version used in 1944. I strongly recommend to delete early package planes. It uses same weapons but the Egeo long range panel have more gauges and is used by Egeos and night fighters versions.
Posted May 1, 2012 20:01 by Pepe Rezende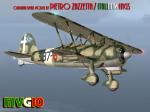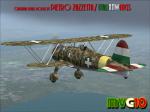 44.59Mb (582 downloads)
A outstanding version of the Fiat CR42, built by Pietro Zazzetta (Italianwings) and Manuele Villa. CFS2 model by The B24 Guy. Six versions and 28 planes included!
Posted Apr 27, 2012 19:18 by Pepe Rezende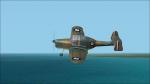 17.68Mb (311 downloads)
Production of a large batch of Cygnets began in 1939 but only 10 were built and delivered (1939–1941) due to the start of the Second World War. Five aircraft were impressed into service with the Royal Air Force as tricycle-undercarriage trainers for aircrews slated to man the American-made Douglas Boston. Another two were used by the government for various liaison duties but retained their civilian markings.
Posted Apr 24, 2012 18:07 by Pepe Rezende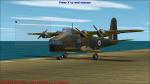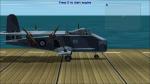 14.75Mb (477 downloads)
The G.A.L.38 Fleet Shadower Shadower was produced to meet Specification S.23/37, which came from the Royal Navy's "Operational Requirement OR.52" for an aircraft that could shadow enemy fleets at night. The specified performance of a successful design was a speed of 38 knots at 1,500 feet for not less than six hours.
Posted Apr 23, 2012 23:49 by Pepe Rezende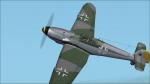 4.38Mb (709 downloads)
I'm revising my old planes. I learn a lot in all these years and the tools enhanced. in this package, I'm including the Bf109H-0.
Posted Apr 21, 2012 13:39 by Pepe Rezende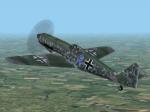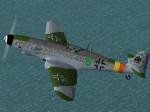 11.60Mb (565 downloads)
I'm revising my old planes. I learn a lot in all these years and the tools enhanced. in this package, I'm including the Me209-II serie with the Me209A and the Me209H.
Posted Apr 21, 2012 13:26 by Pepe Rezende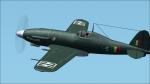 6.75Mb (463 downloads)
I pester Mr Francesco Giulli until it did this plane. It's the link between the MC205N2 and the MC207. It uses a DB 605 engine, but is lighter and has a cleaner nose than the MC205N2. It's a little faster and more maneuverable than the MC205N series with a bigger wing and a still better high altitude behavior. I hope you enjoy it.
Posted Apr 19, 2012 08:00 by Pepe Rezende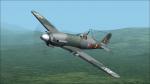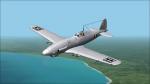 8.15Mb (493 downloads)
Proposed in 1944, the Macchi C.207 was equipped with a 1,750 hp DB 603 engined. The main change was an increase in armament. It was armed with four 20mm cannon mounted in the wings. Work began on the prototype, but it was never completed. After the War, Castoldi proposed a version equipped with a Packard Merlin engine. Italian authorities preferred to invest in a similar version of the Fiat G.55 and the Fiat G.59 was born.
Posted Apr 18, 2012 06:35 by Pepe Rezende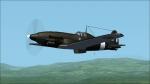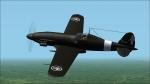 29.96Mb (494 downloads)
The C.205N1 first flew on 1 November 1942, with armament consisting of a 20 mm cannon firing through the propeller hub, and four cowling-mounted 12.7 mm (.5 in) Breda-SAFAT machine guns for which it carried 300-400 and 1,400 rounds of ammunition respectively. The maiden flight of the second prototype, the C.205N2, took place on 19 May 1943. It was equipped with one engine-mounted 20 mm cannon, two wing-mounted 20 mm cannon, and two fuselage-mounted 12.7 mm (.5 in) machine guns.
Posted Apr 15, 2012 06:22 by Pepe Rezende