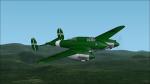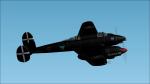 13.38Mb (336 downloads)
The IMAM Ro.58 was an Italian twin-engined, two-seat monoplane fighter, a development of the IMAM Ro.57. First flown in May 1942, it was considered a general improvement over its predecessor. It was fast, well armed and manouvrable. A five aircraft package, with the prototype and four what if planes.
Posted Nov 26, 2011 10:35 by Pepe Rezende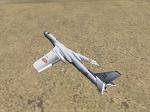 0.32Mb (278 downloads)
For AI use. This is a tweak of the Alpha Tu-16 to represent an Egyptian TU16K as used in the Arab / Israeli '6-day war in 1967. All of the Egyptian Badgers were destroyed on the ground in that conflict. This is a model for using in missions & combat with the intent of providing good frame rates. Have fun, Oldwheat
Posted Nov 23, 2011 16:37 by L.M. BROWN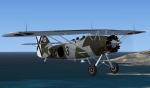 7.03Mb (477 downloads)
This is a CFS2 conversion of A.F. Scrub's excellent FS 2004 Heinkel 46c. Nothing else has been done to the file other than a makeshift DP so it may be in need of a CFS2 airfile & a better DP with loadouts. Some alternate skins may be forthcoming if I can stay motivated. Thanks Scrubbie!, excellent job as usual! Cheers, Oldwheat
Posted Nov 14, 2011 15:29 by L.M. Brown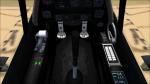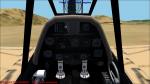 0.13Mb (486 downloads)
These are some missing files. they really are necessary to complete the experience of flying the aircraft. These are some missing gauges that go on the VC interior that really look cool when you pan around the inside the aircraft. The pics show what the VC is supposed to look like. Email me at vincentf563@msn.com if you see other things I've missed. PLEASE FORGIVE!!! I was rushed, I shortcutted, I missed an opportunity to achieve perfection.
Posted Nov 2, 2011 22:06 by vincent farnham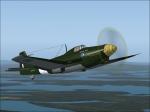 6.20Mb (305 downloads)
The Ba.201 prototype first flew on 3 July 1941, and was then sent to Guidonia for official testing. The aircraft showed that it had enough agility, once freed of its bomb load, to hold its own against other Italian fighters. However speed was disappointing, only 460 km/h (290 mph), slower than the requested for 500 km/h (310 mph) and slightly slower than older front-line fighters. The aircraft was barely capable of defending itself against enemy fighters, and then only after releasing its bomb. It had very good forward visibility, but rear visibility was poor.
Posted Oct 30, 2011 09:42 by Peperez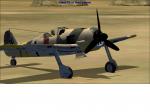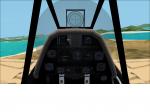 50.95Mb (1632 downloads)
This aircraft was designed as the replacement for the BF 109. After correcting many of the mistakes of the V0-V3 versions this aircraft was fitted with the BMW 801C. The 801C was upgraded with a two stage automatic supercharger and Methanol-water injections. This significantly enhanced what was already a versatile airframe. The added horsepower made possible the addition of 4 20 mm cannons and the loading of 50kg/250kg/500kg bombs and rockets. Originally intended as a high altitude interceptor it fell short of this goal until later developments, but in July '42 this version left the assembly line ready to fulfill a variety of duties and quickly proved itself as a fearsome weapon. Its top speed below 10,000 feet, and its high climb rate made it a viscious dogfighter, its heavy armaments made it a cruel ground attack weapon.
Posted Oct 30, 2011 01:29 by vincent farnham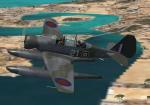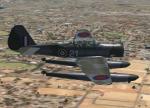 5.26Mb (490 downloads)
The Northrop N-3PB Nomad was a single-engined American floatplane of the 1940s. Northrop developed the N-3PB as an export model based on the earlier Northrop A-17 design. A total of 24 were purchased by Norway, but were not delivered until after the Fall of Norway during the Second World War. Exiled Norwegian forces used them from 1941, operating from Iceland, for convoy escort, anti-submarine patrols, and training purposes from "Little Norway" in Canada.
Posted Oct 16, 2011 05:04 by Pepe Rezende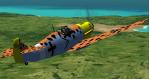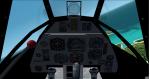 7.78Mb (927 downloads)
This is a second attempt at the Bf 109 I made last year. This model has drastically improved shape and function. The VC has been 3D'ed as well as I could get it. I'm planning for a payware version to be out sometime this year. Improvements to this model over the last include a better pilot figure, better gauges, more moving parts including stick and rudder pedals and canopy, improved nav gear placement. Also a detailed checklist has been compiled and a suggested keymap in the flight "notes."
Posted Sep 4, 2011 08:43 by vincent farnham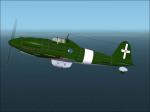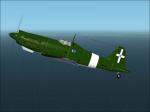 7.63Mb (330 downloads)
The genesis of the F.6 design was the desire to adapt the airframe of the Caproni Vizzola F.5 fighter to mount the German Daimler-Benz DB 605A liquid-cooled inverted V12 engine. Shortly after Caproni began to design the F.6M, it began work on a second F.6 prototype, this one designed to use the Isotta-Fraschini R.C.25/60 Zeta 24-cylinder X-type engine and designated the F.6Z, with "Z" standing for Zeta.
Posted Aug 28, 2011 15:29 by Pepe Rezende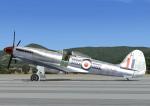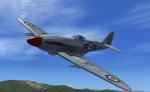 17.19Mb (1284 downloads)
The end of the Spitfire line is found in two very similar aircraft, the Mk.22 and the Mk.24. Differences between the two were minor at best but both featured a redesigned high loading wing first found on the Mk. 21 and had enlarged rudders and fins. The rear fuselage was cut down to improve visibility. Only 278 Mk.22s were manufactured before production changed over to the Mk.24. Original by A F Scrubb
Posted Jul 25, 2011 19:42 by