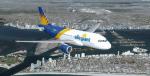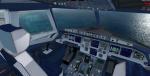 72.81Mb (1577 downloads)
FSX/P3D Airbus A319-100 Allegiant package. Allegiant is an American low cost airline based in Las Vegas, Nevada and currently operates 38 Airbus A319 flying to destinations around the USA. The A319 is a shorter version of the A320 family. Custom Airbus sounds. Also added jetway configs (Ctrl J). Revised original VC by Microsoft updated by Collin MacKenzie to include built in FMC and more. Textured and assembled for P3D/FSX by Chris Evans
Posted Jun 7, 2020 06:08 by chris evans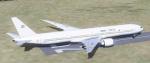 8.46Mb (356 downloads)
Former Air India One B747-400 is being replaced by a B777-300ER and will be served for the Indian Air Force to transport the PM and his delegates.
Posted Jun 4, 2020 15:38 by Kalyan Mukherjee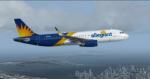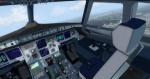 79.79Mb (1734 downloads)
FSX/P3D Airbus A320-200SL Allegiant Air package. Las Vegas based low cost airline Allegiant currently has 64 Airbus A320-200. 2020 revised Project Airbus model and 2020 revised FSX native VC. Added better views. Model by Project Airbus. FMC by Garret Smith. Includes A320 operation manual and checklist. Airbus sounds included. Added the textures by Britney Ren. Assembled for P3D v4.5 by Chris Evans. Should work in FSX and other P3D
Posted Jun 2, 2020 07:55 by chris evans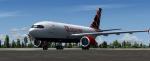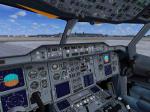 49.78Mb (789 downloads)
Fictional livery. Loganair is a regional airline based at Glasgow Airport near Paisley, Scotland. It was established on 1 February 1962 by Willie Logan of the Logan Construction Company Ltd. Model by Thomas Ruth with VC
Posted Jun 2, 2020 02:57 by JALopezR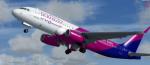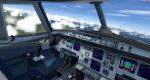 80.18Mb (2848 downloads)
FSX/P3D Airbus A320-200 Sharklet Wizzair package. Original model by Project Airbus with 2020 updates to model and VC. Wizzair is a Hungarian low cost airline based at Budapest Airport and currently have 72 Airbus A320-200 flying to tourist destinations around Europe, Russia, North Africa, the Middle East and Turkey. A320 sharklets model by Project Airbus updated by Collin MacKenzie. Revised original VC by Microsoft updated by Collin MacKenzie to include built in FMC and more. Textured and assembled for P3D/FSX by Chris Evans. Should work in FSX and other P3D
Posted Jun 1, 2020 05:49 by chris evans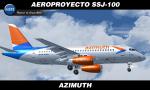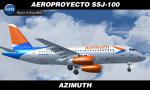 5.99Mb (312 downloads)
Aeroproyecto Sukhoi Superjet 100 (SSJ-100) in Azimuth livery. Texture only for freeware Aeroproyecto v2.0 model:Repaint by Sergey Gleba aka serg09. Link to my products on SimMarket: http://secure.simmarket.com/paintsim.mhtml
Posted May 31, 2020 13:58 by Sergey Gleba aka serg09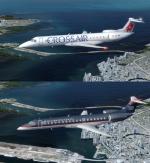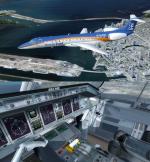 55.58Mb (1148 downloads)
FSX/P3D Embraer ERJ-145 FSX Native Package 3. Includes US Airways, Crossair and Bonair liveries. Project Opensky Embraer ERJ-145 FSX native model and VC. Models: Exteriors by Project Opensky. VC Models by Jacob Kubique and Corey Ford of Project Opensky. Paint Jacob Kubique. XML Coded Animations by Hiroshi Igami of Project Opensky. FSX and Prepar3Dv4 Adaptations by Speedbird77.
Posted May 31, 2020 05:41 by anon
96.11Mb (2195 downloads)
FSX/P3D Airbus A320-200 'neo theme' SAS Scandanavian Airlines with 2020 revised model and VC and painted in 'NEO' theme. A320 sharklets model by Project Airbus updated by Collin MacKenzie. Revised original VC by Microsoft updated by Collin MacKenzie to include built in FMC and more. Textured and assembled for P3D/FSX by Chris Evans. Should work in FSX and other P3D
Posted May 29, 2020 04:46 by chris evans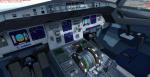 95.76Mb (2149 downloads)
FSX/P3D Airbus A320-200 United Airlines with 2020 revised VC. United is the world's 3rd largest airline and is based at Chicago O'Hare. Currently United have 98 A320-200 in their fleet. Model by Project Airbus updated to FSX native and updated VC. Views/Instrument panel in FSX menu. (FSX : Go to Views -Instrument Panel. P3D: Go to Vehicle - Instrument panel). Added better views. Model by Project Airbus. Updated VC by Speedbird77 with built in FMC by Garret Smith. Includes A320 operation manual and checklist. Airbus sounds included. Textured and assembled for P3D v4.5 by Chris Evans. Should work in FSX and other P3D
Posted May 28, 2020 05:30 by chris evans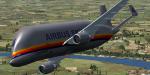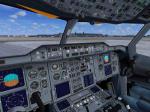 18.87Mb (1641 downloads)
Fictional livery based on Aerospacelines Super Guppies Airbus Skylink. Model and VC by Thomas Ruth
Posted May 27, 2020 11:33 by JALopezR