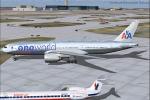 27.02Mb (2071 downloads)
American Airlines Oneworld Boeing 777-200/ER Registration "N791AN" Painted on SkySpirit2012 Boeing 777-200/ER aircraft. The textures are saved in 32bit format for quality graphics. Its features are Opening doors & Cargo doors, detailed textures, accurate paint, dynamic shine & effects, dynamic flexing wings that respond to turbulence, fully independent suspension, trim animation, gear steering, accurate flight dynamics, spoiler animation, reflective cockpit windows, crash effects, animated tilting bogies, full night lighting, ground service vehicles when cargo door open, transparent navigation light lenses and many more. Thanks for downloading & Happy flying. Carlos Eduardo Salas
Posted Dec 18, 2012 13:32 by Chris E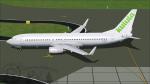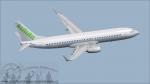 5.85Mb (684 downloads)
This is an Boeing 737-800 of Kulula.com (white-cs). Registration: ZS-ZWR, Repaint by: Mathieu Vos (APSS), Model by: Project Opensky
Posted Dec 16, 2012 18:05 by Mathieu Vos (APSS)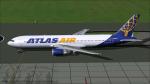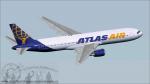 29.42Mb (1298 downloads)
This is an Boeing B767-300 of Atlas Air. Registration: N640GT, Repaint by: Mathieu Vos (APSS), Model by: Sky Spirit2010
Posted Dec 16, 2012 14:47 by Mathieu Vos (APSS)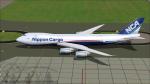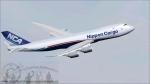 19.99Mb (1232 downloads)
This is an Boeing B747-8F of Nippon Cargo Airlines. Registration: JA13KZ, Repaint by: Mathieu Vos (APSS), Model by: Project Opensky
Posted Dec 16, 2012 14:31 by Mathieu Vos (APSS)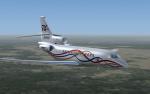 16.82Mb (4031 downloads)
FS2004 Dassault Falcon 7X. 3D model, Textures and FDE by J.E.Narcizo - RanchoJEN.
Posted Dec 15, 2012 11:04 by uploader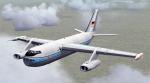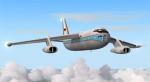 3.53Mb (1960 downloads)
152A East Germany commercial airplane. Model and textures by J R Lucariny
Posted Dec 14, 2012 08:24 by JRLucarinyFS2004Models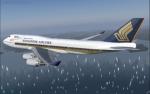 13.82Mb (1233 downloads)
Boeing 747-400 Singapore Airlines 1000th 747. Model by Project Opensky. Textures by Carlos Eduardo Salas
Posted Dec 13, 2012 11:31 by Chris E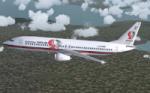 3.45Mb (334 downloads)
FS2004/FSX Boeing 737-400 Oops Air textures for the default FS2004 B737-400. Counter strike player will get this .. Anyway, Oopsair is a fictional, funny livery found crashed in de_survivor map from famous FPS game Counter Strike. By Ahmad Sallehuddin.
Posted Dec 12, 2012 22:16 by Ahmad Sallehuddin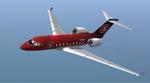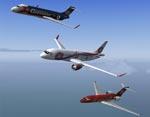 7.24Mb (2564 downloads)
NHL TU-414 Superior business jet. Model and textures by J R Lucariny
Posted Dec 12, 2012 19:50 by JRLucarinyFS2004Models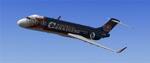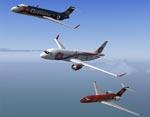 7.09Mb (1154 downloads)
NHL ARJ21-700 Regional jet, China. Model and textures by J R Lucariny
Posted Dec 12, 2012 19:45 by JRLucarinyFS2004Models