49.40Mb (2501 downloads)
Repaint of IFDG Airbus A319-111 in fictional Eurolux textures. Whol;e aircraft included with sounds. Uses the default B737-400 panel. No VC. By Jozef Harascak
Posted Dec 27, 2009 04:50 by Jozef Harascak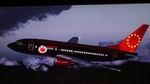 26.32Mb (2414 downloads)
Repaint of the Kittyhawk Studios Boeing 737-700 in fictional airline Eurotravel- Vodafone. Contains soundpack by Steven Persson. Paint by Jozef Harascak
Posted Dec 23, 2009 19:27 by Jozef Harascak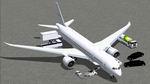 3.07Mb (2635 downloads)
FS2004 Boeing 787-8 V2 BBJ. Fly all around the world with your personal 787 Boeing Business Jet (BBJ) . Versions 2 feature an improve aircraft's design. This CamSim Version 2 come with an exclusive Animated Ground Servicing (AGS) for this BBJ type, including limos. No VC. Model design and paint by Camil Valiquette.
Posted Dec 23, 2009 12:56 by CamSim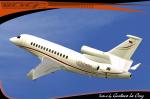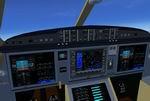 9.71Mb (19394 downloads)
The Falcon 7-X in Private Jet livery. YV2486 originally was a Falcon 900 model. Model by Premier Aircraft Design. Texture by Gustavo La Cruz.
Posted Dec 21, 2009 04:22 by Gustavo La Cruz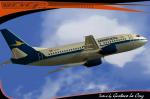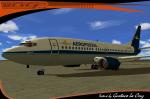 24.02Mb (3681 downloads)
Boeing 737-300 Aeropostal - Alas de Venezuela. N371FA , The Aircraft uses the default FS2004 737 2d panel. No VC. Model by FFX/Erick Cantu. Soundset by Mike Maarse. Texture by Gustavo La Cruz.
Posted Dec 21, 2009 03:47 by Gustavo La Cruz

5.77Mb (2951 downloads)
Boeing 757-200 Winglets with a fictional texture of Rutaca Airlines From Venezuela. Model by Project Opensky. Texture by Gustavo La Cruz
Posted Dec 21, 2009 03:15 by Gustavo La Cruz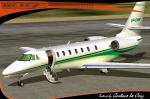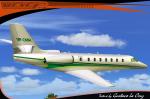 11.97Mb (5191 downloads)
This is the Cessna Citation Sovereign of Alex Guedes Livery of VP-CMH. Texture By Gustavo La Cruz. Model and 2d panel included. No VC
Posted Dec 21, 2009 03:08 by Gustavo La Cruz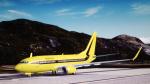 5.03Mb (2338 downloads)
The folder contains a repaint of Kittyhawk Studios Boeing 737-700 in fictional airlines Unicorn. The aircraft is a complete package and includes all necessary files. The package is configured to use the default B737-400 panel and sounds. Special thanks to Kittyhawk Studios for model and basic paint kit for repaint. Repainted By Jozef Harascak
Posted Dec 18, 2009 19:53 by Jozef Harascak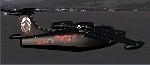 0.80Mb (1117 downloads)
This is a repaint (textures only) of Eugene Heyart's Stratojet Albatross, file name sj_alb_2.zip available here: http://www.simviation.com/fs2004jets145.htm. This is freeware only and can not be added to the original file without express permission from Eugene Heyart. Thanks to Eugene for his excellent work.
Posted Dec 12, 2009 15:34 by L.T. 'patchz' Davis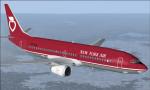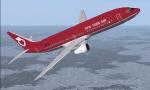 1.82Mb (1187 downloads)
FS2004 New York Air 737-400 Textures only for the default 737-400. New York Air flew out of the "Big Apple" in the 1980's. Repaint by R.E. Wyman using the Rob Smith repaint kit. Textures only.
Posted Dec 11, 2009 03:54 by R.E. Wyman