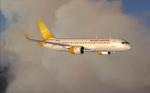 5.87Mb (925 downloads)
FS2004 Malmo Aviation CSeries CS100 V2. Version 2 includes aircraft design improvements, This CamSim Version 2 is also includes four aircrafts with different new Animated Ground Servicing (AGS). 2d panel (no VC). Model design and paint by Camil Valiquette.
Posted Sep 1, 2011 06:18 by Camil Valiquette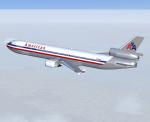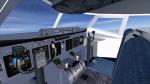 3.18Mb (7816 downloads)
American Airlines (1994) livery. Long range wide body airliner, full package for FS2004 Custom panel & VC, sound, full moving parts, dynamic shine, operating passenger, crew & cargo doors, HTML check/ref lists. This is a re-issue of our original model with new bare metal & white textures and improved flight dynamics. By Jean-Pierre Brisard, Barry Blaisdell & Bob May -Premier Aircraft Design.
Posted Aug 29, 2011 09:58 by Bob May (PAD)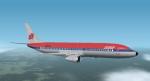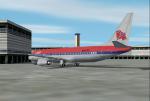 0.98Mb (409 downloads)
A subsidiary of Corsair Airways, Dixair is a budget carrier primarily serving the deep south although it does offer some limited routes up north. Repaint by Don Brynelsen using a paintkit from here on SimV.
Posted Aug 15, 2011 12:54 by Don Brynelsen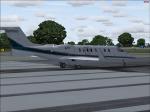 1.74Mb (770 downloads)
This repaint has a blue-green stripe over a small red one with a small tan stripe over the other two. For the default Bombardier Learjet 45. Thanks to jrbirdman for testing the aircraft.
Posted Aug 7, 2011 19:14 by Club508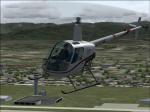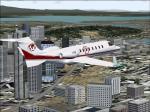 10.91Mb (333 downloads)
Textures for seven of the default aircraft with a texture slightly altered to make a texture of Microsoft's fictional default "World Travel" airline.
Posted Aug 7, 2011 19:08 by Club508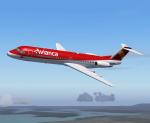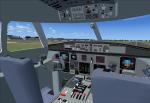 7.97Mb (10156 downloads)
The Fokker 100 is a 107 seat, twin jet, regional airliner which first went into airline operation in 1988 and is still in service all over the world. The Fokker 100 is a good design, popular with passengers and airlines, but was not a great commercial success for Fokker due to high production costs and increasing competition in the regional airliner market from the likes of Bombardier and Embraer. Production ceased in 1997 after 283 had been delivered. Full package for FS2004, with custom panel and VC 3D passenger cabin, animated airstair and cargo doors, airbrakes and reverse thrust. Kneeboard check and ref lists included. Four liveries. Realistic performance and pleasant hand flying qualities. By Jean-Pierre Brisard and Bob May - Premier Aircraft Design More liveries and paint kit available on the PAD web site.
Posted Aug 5, 2011 07:13 by Bob May (PAD)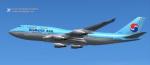 18.27Mb (4267 downloads)
Posky Boeing 747-400 v4 for FS2004. A repaint of the posky 747-400 v4 in Korean Air main livery by Xudeva Irribarra
Posted Aug 3, 2011 11:45 by michael litze (uploader)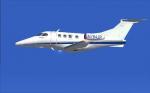 2.35Mb (3224 downloads)
FS2004 N784JP, Embraer Phenom 100 by CamSim, including exterior Animated Ground Servicing (AGS) and special interior animations and configuration: 4 passengers in seating position and 1 passenger who will stand up and walk back and forth in the cabin and return to is "seating position", plus pilot and co-pilot moving arms. For these animations press (Shift+E+2). Model design and paint: Camil Valiquette
Posted Aug 3, 2011 11:34 by Camil Valiquette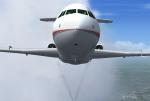 0.06Mb (663 downloads)
FSX BAC 1-11-200 with hush kits engine smoke coordinates for the freeware FS2004 BAC 1-11-200 with hush kits by David Maltby, which you must have previously installed in FSX, and which is available at (www.dmflightsim.co.uk) Easy installation. By Tom Tiedman
Posted Aug 1, 2011 03:02 by Tom Tiedman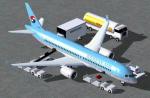 5.72Mb (1445 downloads)
FS2004 Korean Air, CSeries CS300 V2. Version 2 includes aircraft design improvements. This CamSim Version 2 is also includes four aircrafts with different new Animated Ground Servicing (AGS). Model design and paint by Camil Valiquett
Posted Jul 24, 2011 06:12 by Camil Valiquette