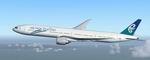 10.72Mb (3937 downloads)
FS2004 Air New Zealand 777-319ER. A repaint for the Project Open Sky B777-300ER v2. Painted with the Air New Zealand livery. By Xudeva Irribarra.
Posted Aug 9, 2010 07:30 by Xudeva Irribarra

2.62Mb (2919 downloads)
NOAA Boeing 737 w/ wedge tail. Has sound, panel, and 2D cockpit. FS2004 model by Project Opensky. If someone could convert to FSX that would be great.
Posted Aug 5, 2010 21:14 by Mat Fly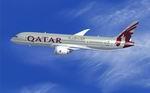 5.49Mb (2913 downloads)
FS2004 Qatar Boeing 787-8 V2. Versions 2 includes aircraft design improvements plus new animations. This CamSim Version 2 is also includes three aircraft with different Animated Ground Servicing (AGS). Model design and paint by Camil Valiquette.
Posted Jul 29, 2010 05:03 by CamSim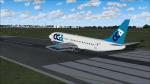 1.69Mb (915 downloads)
Textures only for default FS2002/2004 Boeing 737-400. Central charter airlines operates from the Czech Republic. Textures by Dominik "Tomadox" Tomasek.
Posted Jul 27, 2010 11:46 by Dominik Tomasek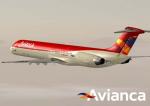 1.96Mb (3964 downloads)
MD-83 Avianca Colombia Textures only for the SGA MD83. Textures by Omar Julian Villizar.
Posted Jul 23, 2010 14:51 by Omar Julián Villamizar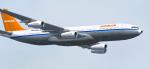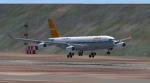 4.41Mb (2343 downloads)
Textures only for the Project Opensky A340-200 V1 for FSX and FS2004. By David Espinoza Michelena.
Posted Jul 19, 2010 23:00 by David Espinoza Michelena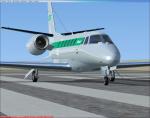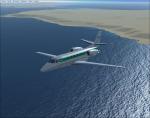 1.85Mb (1833 downloads)
Textures only for the Aryus Works Cessna Citation Excel for FS2004 / FSX. Represents a privatel;y owned Citation Excel. Repainted by: Enrique Medal.
Posted Jul 19, 2010 17:52 by Enrique Medal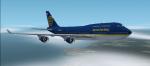 0.80Mb (1550 downloads)
Reapaint of the default Boeing Jumbo as a fictional airline to add some variety to your gates or A.I. traffic. Reapaint by Don Brynelsen using the paintkit by Rob Smith.
Posted Jul 19, 2010 12:11 by Don Brynelsen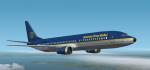 0.97Mb (464 downloads)
Textures for the default Boeing depicting the modern livery of a fictional airline I once saw on an old 1970's movie. Repaint by Don Brynelsen using the rob smith paintkit
Posted Jul 19, 2010 12:09 by Don Brynelsen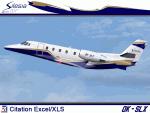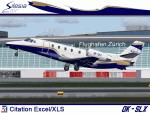 5.55Mb (3804 downloads)
I am proud to present this detailed repaint of the Aryus Works freeware model of the Cessna Citation Excel, registration OK-SLX, in Silesia Air's striking, elegant livery. This stunning aircraft shows up around Europe and turns heads wherever she goes. Silesia Air is based at Prague Ruzyne Airport and is a small airline specializing in providing executive, private air service to its clients throughout Europe. Silesia operates this single Citation Excel as well as a Citation XLS+, a 560 V and a 525 Citation Jet. There are a lot of curves on this aircraft and I paid attention to painting their detail and creating as realistic a repaint as possible on this work. The textures in this repaint are 32-bit. I hope you enjoy flying this as much as I enjoyed painting it. Repaint by Jeffrey S. Bryner, Cessna Citation Excel Model by Aryus Works. Full install package. Uses default Lear45 panel and sounds (no vc). Please see Install.txt for installation details.
Posted Jul 18, 2010 23:15 by Jeffrey S. Bryner