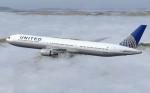 16.37Mb (5630 downloads)
SkySpirit2010 767-400ER v5. Model features High resolution textures, Dynamic flexing wings, Body gear steering, Nose gear steering, Rudder lock, Ground spoilers, Low speed aileron locks at high speed, Fully animated control surfaces, Fully independent suspension, Trim Animation, Opening Passenger Doors, Animated tilting bogies, Rolling wheels, Animated thrust reverser's with reverser block doors, Detailed textures, Full night lighting, Crash affects, Ground Service Vehicles And more. Model Designer Hiroshi Igami/Yosuke Ube. Flight Dynamics Designer Warren C. Daniel. Textures by Philip Foglar. Livery by Philip Foglar.
Posted Jul 11, 2011 03:54 by michael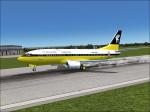 2.55Mb (941 downloads)
FFX's superb 737-300 with livery based on the fictional airline Yorkshire Airlines. As made famous by a comedy sketch by UK comedians Hale and Pace which can be seen on youtube. See readme for more info. Texture is made by Matthew Brown. Whole aircraft.
Posted Jul 10, 2011 01:03 by Matthew Brown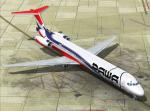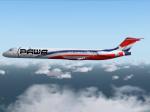 2.97Mb (1594 downloads)
McDonnell-Douglas MD-82,cn 49476, ex-American Airlines registration N450AA. This aircraft now wears the new livery design from Pan American World Airways Dominicana (PAWA Dominicana). Fully reworked textures, tail and wings. Textures only for SGA's latest Douglas MD-80 series release, (sga80.zip), by Erick Cantu & Frank Idone package. By Juan Ernesto Oropeza.
Posted Jul 3, 2011 00:54 by Juan Ernesto Oropeza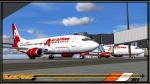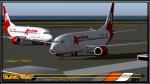 14.78Mb (2966 downloads)
This is the Boeing 737-300 of Avior Airlines, Model by Vistaliners, Sound Pack by S.A.P, Panel by Fabrizio Beretta, texture by Gustavo La Cruz
Posted Jul 2, 2011 18:52 by Gustavo La Cruz
0.08Mb (762 downloads)
For use with the PD-808 V2.1 package (FS9_808V21.zip on most sites) for Flight simulator 2004. This small bug fix corrects the seldom occurring error of the DSD_fsx_xml_sound gauge that plays sound effects on the PD-808 model. It also fixes the missing SFX volume tuners for the civil version. This fix applies only to the FS-9 edition.
Posted Jun 27, 2011 15:44 by Mario Noriega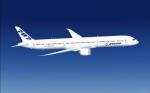 5.66Mb (1243 downloads)
FS2004 Boeing House Colors Boeing 787-10 V2. Versions 2 includes aircraft design improvements plus updated animations. This CamSim Version 2 is also includes three aircraft with different Animated Ground Servicing (AGS). Model design and paint by Camil Valiquette.
Posted Jun 27, 2011 06:09 by Camil Valiquette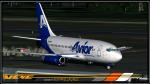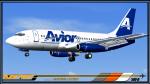 138.03Mb (3726 downloads)
The Boeing 737-200 is the most successful commercial jet airliner ever built. A total of 1,114 were built between 1967 and 1988, Model by FFX\/SGA "New Dynamic Shine", Sound Pack by S.A.P, Panel by Rodolfo Estrella, texture by Gustavo La Cruz
Posted Jun 26, 2011 01:55 by Gustavo La Cruz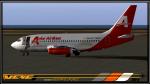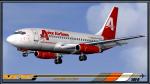 137.92Mb (1840 downloads)
The Boeing 737-200 is the most successful commercial jet airliner ever built. A total of 1,114 were built between 1967 and 1988, Model by FFX\/SGA "New Dynamic Shine", Sound Pack by S.A.P, Panel by Rodolfo Estrella, texture by Gustavo La Cruz
Posted Jun 26, 2011 00:58 by Gustavo La Cruz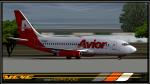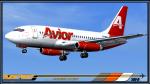 137.99Mb (1507 downloads)
The Boeing 737-200 is the most successful commercial jet airliner ever built. A total of 1,114 were built between 1967 and 1988, Model by FFX\/SGA "New Dynamic Shine", Sound Pack by S.A.P, Panel by Rodolfo Estrella, texture by Gustavo La Cruz
Posted Jun 25, 2011 20:33 by Gustavo La Cruz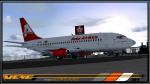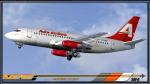 138.07Mb (1343 downloads)
The Boeing 737-200 is the most successful commercial jet airliner ever built. A total of 1,114 were built between 1967 and 1988, Model by FFX/SGA "New Dynamic Shine", Sound Pack by S.A.P, Panel by Rodolfo Estrella, texture by Gustavo La Cruz
Posted Jun 25, 2011 18:22 by Gustavo La Cruz