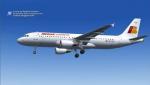 9.71Mb (2763 downloads)
Project Airbus A320-200 for fs2004. This is a repaint of Project Airbus a320 in Iberia Express. Livery by Xudeva Irribarra
Posted Mar 29, 2012 14:46 by uploader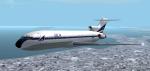 0.57Mb (534 downloads)
Textures for use with the FlightFX 727-222, based on old photographs and a desktop model. Repaint by Don Brynelsen using the paintkit by Ron Menser
Posted Mar 29, 2012 12:01 by Don Brynelsen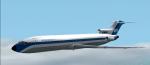 0.50Mb (317 downloads)
This is my interpretation of what a 727 might look like in the livery of American Pacific Airways, one of the airlines included in the sim. Textures for use with the FlightFx 727-222. Repaint by Don Brynelsen using the paintkit by Ron Menser
Posted Mar 29, 2012 11:58 by Don Brynelsen

0.53Mb (620 downloads)
New textures for the FlightFx 727-222 in the livery of Germany's premier airline. Repaint by Don Brynelsen using the paintkit by Ron Menser
Posted Mar 29, 2012 11:55 by Don Brynelsen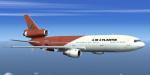 1.26Mb (638 downloads)
This is a repaint in the Air Atlantis Virtual colors (red tail) for The FFX/SGA DC10 Series 40I, textures only.
Posted Mar 28, 2012 23:50 by Francisco Silva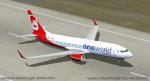 8.96Mb (3557 downloads)
FS2004 Air Berlin Boeing 737-800WL in oneworld livery, registration D-ABMC. Highly detailed 32 bit textures. Model by Project Open Sky (Posky) is include. By FSRepaintsGER/ Benjamin Spranger.
Posted Mar 26, 2012 15:32 by FSRepaintsGER/ Benjamin Spranger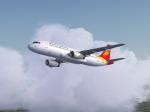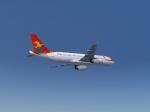 22.44Mb (1612 downloads)
Project Airbus A320-232 Hainan Group package for Flight Simulator 2004. Aircraft model and texture of Capital Airlines,Tianjin Airlines and West Air are included, along with Panel and Sound from the Default B737. Original aircraft by Project Airbus, texture by He Lingyuan,China. FSX users please search PA320HNA.zip for the V2 package.
Posted Mar 26, 2012 01:32 by He Lingyuan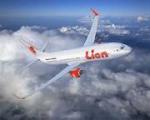 2.24Mb (3114 downloads)
Lion Air Boeing 737-900ER. Model by Andy Roesch
Posted Mar 24, 2012 22:17 by Cpt.pilot adianugrah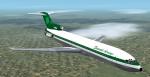 0.51Mb (204 downloads)
For use with the Flightfx Boeing 727. Repaint by Don Brynelsen
Posted Mar 24, 2012 13:39 by Don Brynelsen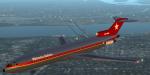 0.61Mb (223 downloads)
Textures for use with the Flightfx Boeing 727. Repaint by Don Brynelsen
Posted Mar 24, 2012 13:37 by Don Brynelsen