9.49Mb (822 downloads)
Wilco Air France Skyteam F-GFKS textures for the Wilco A320.
Posted Dec 12, 2011 23:58 by Trino Rojas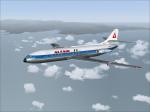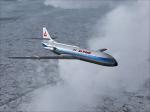 6.36Mb (470 downloads)
FS9 Altair Sud Aviation SE210 Caravelle III in Air Inter colors, registration I-GISE. Textures only for the AFG Caravelle.
Posted Dec 12, 2011 17:53 by Stefano Meneghini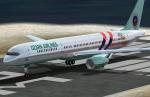 1.02Mb (449 downloads)
FS2002/FS2004/FSX Boeing 757 Ozark U.S. aircraft. Textures only for Mike Stone's FS2002/2004 B757-200.
Posted Dec 11, 2011 17:39 by gabriel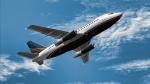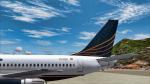 7.71Mb (346 downloads)
Estelar Latinoamerica YV-2722 textures only for the TinmouseII For fs9/fsx
Posted Dec 10, 2011 19:02 by Trino Rojas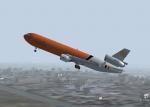 3.50Mb (1495 downloads)
This is an update to the previous file that was loaded. The other file was not showing the Logo Lighting correctly on the tail. This has been fixed. This aircraft is that of a MD11 in a repaint of TNT. With this download you also get KLM MD11 from previous creators. All rights goes to them for the aircraft. I only take credit for the TNT repaint. This is a full flying model.
Posted Dec 10, 2011 11:02 by J.B. Barbour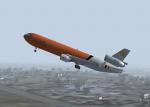 3.42Mb (1154 downloads)
This is an add on of a MD-11 TNT version. This aircfraft comes fully loaded. I take no credit fo rthe aircraft, but only the repaint of my version of TNT only.. The aircraft design and layout of the added KLM goes to Premier Aircraft Design Barry Blaisdell, Jean-Pierre Brisard, Bob May. With this download you are getting a KLM and TNT paints that are fully loaded. This aircraft flys really well.
Posted Dec 9, 2011 23:16 by J.B.Barbour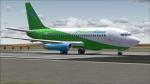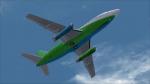 1.70Mb (442 downloads)
Boeing 737 200 Tinmmouse II YV-268T textures.
Posted Dec 8, 2011 15:21 by Trino Rojas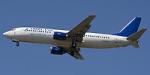 0.57Mb (458 downloads)
Textures for the Vista Liners Boeing 737-400 in Direct Air livery, registration N279AD.
Posted Nov 28, 2011 08:22 by Samuel Berry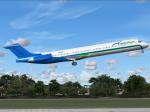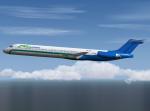 1.01Mb (913 downloads)
McDonnell-Douglas MD-82, (cn 49511/1537), ex China Eastern, now with registration N511JZ, is wearing the livery for its new owner Venezolana - Rutas Aereas de Venezuela (RAV,S.A.)based in Maracaibo, Venezuela. Fully reworked textures, tail and wings. Updated textures only for SGA's latest Douglas MD-80 series release, (sga80.zip), by Erick Cantu & Frank Idone package. By Juan Ernesto Oropeza.
Posted Nov 25, 2011 20:16 by Juan Ernesto Oropeza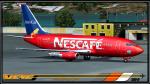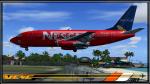 9.01Mb (3261 downloads)
The Boeing 737-200 is the most successful commercial jet airliner ever built. A total of 1,114 were built between 1967 and 1988, Model by FFX/SGA "New Dynamic Shine", Sound Pack by S.A.P, Panel by Rodolfo Estrella, texture by Gustavo La Cruz
Posted Nov 23, 2011 09:44 by Gustavo La Cruz