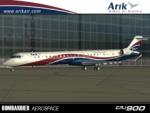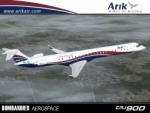 7.43Mb (4604 downloads)
In August of 2006, I released a repaint of Arik Air's first CRJ-900, still bearing the Canadian registration number. Well, it's been a few years and Arik Air now has a fleet of 4 CRJ9's in service. This is registration 5N-JEB and bears the name 'PATRICK'. This release of the Arik Air CRJ9 in the Project Opensky model is a very detailed repaint with custom textures. Logos are all hand-painted. All windows are custom, hand-painted, 3D with window shades. The night textures are custom as well. The repainted textures in this package are 32-bit with no mipmaps for best clarity and quality. This is a complete install; Opensky CRJ-900 model and air files included. Uses Project Opensky CRJ panel and default Lear45 sounds. Repaint by Jeffrey S. Bryner, Model by Project Opensky.
Posted Jun 26, 2009 18:22 by Jeffrey S. Bryner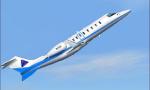 1.70Mb (1352 downloads)
Texture for the default LearJet45. MUFON (Mutual UFO Network) Field Investigator's Learjet. Dedicated to UFO hunters everywhere. "The Truth Is Out There." Painted by R.E. Wyman using Rob Smith's LearJet45 paint kit.
Posted Jun 26, 2009 02:41 by R.E. Wyman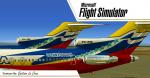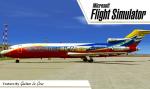 2.50Mb (1680 downloads)
Fs2004/Fsx, the Boeing 727-225 of Venezuela Connection. Requires the full model by Eric Cantu. Texture by Gustavo La Cruz.
Posted Jun 22, 2009 11:27 by Gustavo La Cruz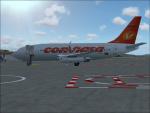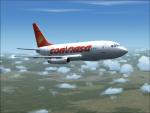 1.50Mb (2597 downloads)
Kittyhawk Boeing 737-200 Conviasa Venezuela YV2558, Circa 2009, textures for the Erick Cantu / Kittyhawk Boeing 737-200. Textures by Luis Fernando Quimbayo.
Posted Jun 20, 2009 14:19 by Luis Fernando Quimbayo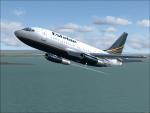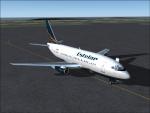 1.69Mb (1342 downloads)
Kittyhawk Boeing 737-200 Estelar Latinoamerica YV399T (Circa 2009), textures for the model of Vistaliners Boeing 737-200" . Textures by Gustavo la Cruz, Gaetano Tortolani M. and Luis Fernando Quimbayo.
Posted Jun 18, 2009 21:28 by Luis Fernando Quimbayo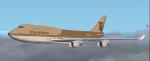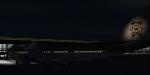 0.82Mb (1524 downloads)
Textures for the default B747. When Bryson Air's collection of vintage aircraft go on Airshow tour, this 747 accompanies them carrying support staff as well as spare parts and other necessities. Repaint by Don Brynelsen using the Mark Rook paintkit available here on Simviation.
Posted Jun 16, 2009 12:07 by Don Brynelsen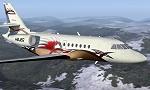 2.18Mb (2240 downloads)
FS 2004 - Dassault Falcon 2000/2000EX - Textures only - Both Falcons of 7-time Formula One World Champion Michael Schumacher. The old 2000 with the red stripes and the new 2000EX with larger range and a very nice paint. Model from Mike Stone (available on this site), repaints by Juergen v. S.
Posted Jun 14, 2009 13:23 by Juergen v. Schmeling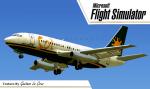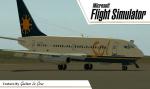 1.30Mb (1100 downloads)
Textures for the Boeing 737-200 by Eric Cantu in Sol America Colours - Kittyhawk of SOL AMERICA - Venezuela ,Model Erick Cantu , Texture By Gustavo La Cruz rnrnRequire the original model :
Posted Jun 13, 2009 18:58 by Gustavo La Cruz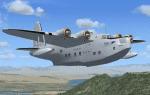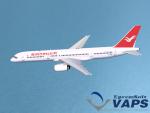 9.74Mb (1936 downloads)
FS2004 Birgen Air Boeing 757-200 A hand-painted rendition of Birgen Air's TC-GEN. Textures only. Model by Project Open Sky. By EpremSoft (Apram S. Apram)
Posted Jun 13, 2009 15:56 by EpremSoft (Apram S. Apram)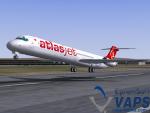 2.81Mb (3887 downloads)
FS2004 Atlasjet McDonnell Douglas MD-83, registration TC-AKM. Model by Erick Cantu and FFX/SGA. Textures by EpremSoft (Apram S. Apram)
Posted Jun 13, 2009 15:46 by EpremSoft (Apram S. Apram)