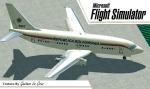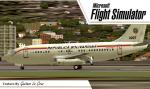 2.04Mb (2179 downloads)
This repaint it is for a Boeing House Livery Kittyhawk Model, the AMV-0207 it's the old president aircraft of Venezuela, today is operating in Groupš4 of Venezuela air force, texture by Gustavo La Cruz
Posted Jul 8, 2009 10:43 by Gustavo La Cruz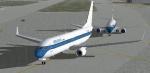 0.23Mb (1648 downloads)
This is my first repaint for Mike Stone's Boeing 737-800. This repaint was based on my American Pacific Airways repaint of the default FSX B737-800. Splash screen not included, but is available separately in the splash screen section. This repaint requires Mike Stone's Boeing 737-800 base model. By Victor Vu.
Posted Jul 1, 2009 20:45 by Victor Vu

7.62Mb (4279 downloads)
FS 2004 - Airbus A319-ACJ - German Luftwaffe 15+01 - texture only. One of the newly ordered airplanes for the german government. Visual model by Andy Warden and Derek Mayer. Base textures by Demetris Themistocleous and Alessandro Savarese. Flight model & Sounds by Peter Binamira. Luftwaffe 15+01 livery by Juergeb v.Schmeling.
Posted Jul 1, 2009 13:57 by Juergen v.Schmeling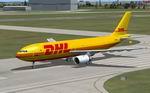 37.99Mb (6202 downloads)
This is the UKFlightsim Airbus A300B4-600F for FS2004. This package contains 1 model and 4 Texture Sets. Created by Tom Ruth, with textures by Dave Hazelgrove and Jonathan Reeves, panel by Emil Serafino Jr
Posted Jun 30, 2009 09:22 by Jon Reeves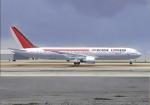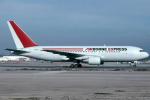 2.29Mb (1785 downloads)
Highly detailed, accurate and photo realistic textures of an Airborne Express Boeing 767. Airborne Express repaint: Francis F Silva -SAS (SilvArt Studios) Model by iFDG namely: Model: Albert Bowman FDE: Albaro Villegas Master textures: Ben Hewitt and Ben Jones Testing: iFDG Members
Posted Jun 28, 2009 15:28 by Francis F Silva -SAS-SilvArt S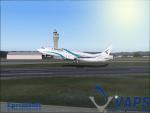 22.98Mb (6147 downloads)
FS2004 Tailwind Airliners Fleet Total 3 Boeing 737-400 , registration "TC-TLB , TC-TLA , TC-TLC". Model by Vista Liners. 2d Panel :Mike Baumann/Erick Cantu (no vc). Textures EpremSoft ( Apram S. Apram)
Posted Jun 28, 2009 03:20 by EpremSoft ( Apram S. Apram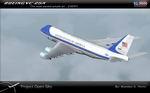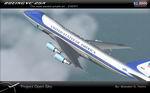 13.20Mb (17320 downloads)
FS2004 Boeing VC-25A. Project Open Sky is extremely pleased to release the VC-25A variant of the 747-200 v4 series. This package includes both 82-8000 and 92-9000 variants of the VC-25A. This is version 2. Updates from v1: photoreal gear rims and tires, custom fan blade textures with transparent effects, changed color (blue), "spic-n-span" wings (they're clean), polished aluminum surfaces, pristine and clean-cut appearance overall. Fly her with pride! Alternate FDE by Nick Peterson (POSKY) also included (installed by default; more details in the package). Model features include fully animated control surfaces, fully independent suspension, main gear steering, trim animation, opening passenger doors, opening cargo doors, dynamic flexing wings, animated tilting bogies, rolling wheels, animated thrust reversers, fully reflective textures (each part has different degree of reflection based on material), accurate flight dynamics (accurate FDE with full profiles for wheels, tires, struts, leading/trialing struts, engine types; tested by real pilots), newly re-defined individual part damage profiles, accurate spoiler animation, detailed textures, full night lighting, visible landing lights from the cockpit, reflective cockpit windows, crash effects, transparent nav light lenses, newly re-defined individual part damage profiles. Also VC-25A-specific exits have been modeled along with the functioning of the air-to-air refueling probe at the nose of the plane and specific antenna locations for both schemes of the VC-25A. Model designed by Hiroshi Igami. Flight dynamics by Brandon D. Henry and Warren C. Daniel. Tested by Project Open Sky Members. Master textures by Corey Ford. VC-25A textures by Brandon D. Henry. No VC.
Posted Jun 27, 2009 05:09 by Uploader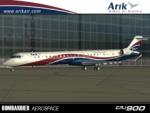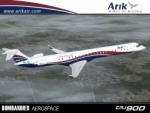 7.43Mb (4608 downloads)
In August of 2006, I released a repaint of Arik Air's first CRJ-900, still bearing the Canadian registration number. Well, it's been a few years and Arik Air now has a fleet of 4 CRJ9's in service. This is registration 5N-JEB and bears the name 'PATRICK'. This release of the Arik Air CRJ9 in the Project Opensky model is a very detailed repaint with custom textures. Logos are all hand-painted. All windows are custom, hand-painted, 3D with window shades. The night textures are custom as well. The repainted textures in this package are 32-bit with no mipmaps for best clarity and quality. This is a complete install; Opensky CRJ-900 model and air files included. Uses Project Opensky CRJ panel and default Lear45 sounds. Repaint by Jeffrey S. Bryner, Model by Project Opensky.
Posted Jun 26, 2009 18:22 by Jeffrey S. Bryner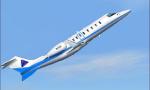 1.70Mb (1356 downloads)
Texture for the default LearJet45. MUFON (Mutual UFO Network) Field Investigator's Learjet. Dedicated to UFO hunters everywhere. "The Truth Is Out There." Painted by R.E. Wyman using Rob Smith's LearJet45 paint kit.
Posted Jun 26, 2009 02:41 by R.E. Wyman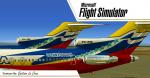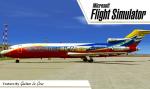 2.50Mb (1684 downloads)
Fs2004/Fsx, the Boeing 727-225 of Venezuela Connection. Requires the full model by Eric Cantu. Texture by Gustavo La Cruz.
Posted Jun 22, 2009 11:27 by Gustavo La Cruz