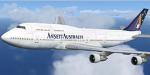 20.85Mb (4436 downloads)
Boeing 747-300 Ansett Australia. Model by Project Opensky
Posted Oct 10, 2008 06:44 by archive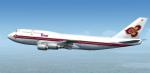 11.43Mb (3121 downloads)
Boeing 747-300 Thai Airways International HS-TGD. This aircraft is made by Project OpenSky Model : Hiroshi Igami Flight Dynamics : Warren C. Daniel Tested : Project-Opensky Members 747 Series Masters : Corey Ford, Yosuke Ube Painted : Yosuke Ube
Posted Oct 10, 2008 05:44 by archive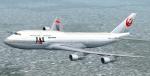 10.51Mb (2812 downloads)
Boeing 747-300 Japan Asia Airways "Gray and Red" JA8189. Copyrights: This aircraft is made by Project OpenSky Model : Hiroshi Igami Flight Dynamics : Warren C. Daniel Tested : Project-Opensky Members 747 Series Masters : Corey Ford, Yosuke Ube Painted : Yosuke Ube
Posted Oct 10, 2008 05:44 by archive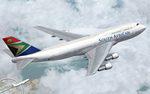 19.78Mb (4982 downloads)
Boeing 747-300 South African Airways NC ZS-SAU Cape Town Circa 2004 South African Airways - Nigeria Airways hybrid livery ZS-SAU Cape Town Circa 2001 South African Airways NC ZS-SAT Johannesburg Circa 2004 This aircraft is made by Project OpenSky Model : Hiroshi Igami Flight Dynamics : Warren C. Daniel / Brandon D. Henry Tested : Project-Opensky Members 747 Series Masters : Corey Ford Painted : Philip Foglar
Posted Oct 10, 2008 03:44 by archive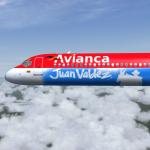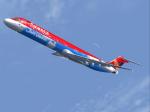 1.05Mb (9318 downloads)
McDonnell Douglas MD-83 Avianca, registration EI-CEQ, showing the Juan Valdez livery, (Colombian coffee main trade brand), with the logos of Cafe de Colombia and the silhouette of Juan Valdez with his mule Conchita along the fuselage sides.Textures only for SGA's latest Douglas MD-80 series release, (sga80.zip), by Erick Cantu & Frank Idone package. By Juan Ernesto Oropeza
Posted Oct 9, 2008 20:25 by Juan Ernesto Oropeza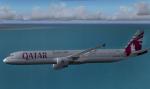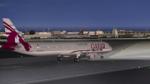 4.34Mb (6621 downloads)
Airbus A321-111 Qatar Airways. iFDG model with Textures, Model, Sound, Panel and extra Animations etc
Posted Oct 9, 2008 17:15 by Afsal's TM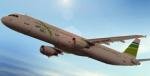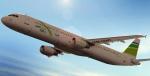 7.15Mb (3265 downloads)
Airbus A321-111 Nas Air Government (Kingdom of Saudi Arabia)In New Colors. This Aircraft is Completely Animated and Extra 64bit Textures. and Ground Animations etc. Model by iFDG.
Posted Oct 9, 2008 15:35 by Afsal's TM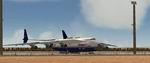 9.44Mb (30530 downloads)
Antonov AN-225 Conesul VA. Model created by Thomas Ruth. Repaint by Josť Alberto
Posted Oct 3, 2008 05:31 by José Alberto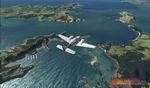 4.89Mb (5195 downloads)
A300B4-200 Air Jamaica. Original model by Eric Cantu. Repaint by Daniel Rodriguez.
Posted Oct 2, 2008 23:32 by daniel rodriguez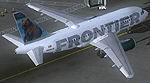 9.05Mb (5526 downloads)
FS2004 Frontier Airlines Airbus A318-111 CFM, registration N801FR. Model by Project Airbus. Visual model by Andy Warden and Derek Mayer. Base textures by Demetris Themistocleous and Sheldon Fernandes. Flight model by Peter Binamira, Derek Mayer, and Steve Mcbee. Paint by Derek Mayer.
Posted Oct 2, 2008 09:32 by Derek Mayer