7.56Mb (1417 downloads)
Airbus A318-111 Mexicana XA-UBZ Textures only. resenting the Project Airbus A318-111. Visual model by Andy Warden and Derek Mayer. Base textures by Demetris Themistocleous and Sheldon Fernandes. Flight model by Peter Binamira, Derek Mayer, and Steve Mcbee. Paint by Cielosim Studios. Requires any fill Project Airbus A-318 (above)
Posted Dec 9, 2008 10:12 by Luis Iniguez
10.04Mb (3041 downloads)
Airbus A319-112 CFM56-5B Croatia Airlines 9A-CTI "Vukovar". Model by Project Airbus.
Posted Dec 9, 2008 10:09 by Hrvoje Kovacevic
1.02Mb (974 downloads)
This is the American Pacific Airways repaint for the FS9 Default B777-300. I have created this texture because of the idea I got from Melvin Rafi, who repainted the American Pacific Airways texture for the 777 but with the -200 series. This texture was not included for the aircraft when it was first shipped out in stores. Splash screen included. FSX users will require the 777-300 package by Emil Serafino Jr. Repainted by Victor Vu.
Posted Dec 6, 2008 23:23 by Victor Vu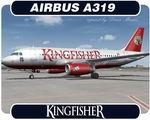 8.91Mb (3862 downloads)
Airbus A319 Kingfisher Airlines. Airbus A319-131 - VT-KFI by Project Airbus. Repaint by Denis Minaev
Posted Dec 6, 2008 04:06 by Denis Minaev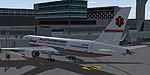 10.89Mb (2786 downloads)
Angelwings Boeing 757-200 Winglet. Model: Project Opensky Boeing 757-200 with winglets.
Posted Dec 5, 2008 03:30 by Yvan Ung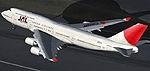 14.47Mb (3569 downloads)
Boeing 747-400 JAL Japan Airlines. Original model by Project Opensky -
Posted Dec 4, 2008 04:19 by Ryan C
10.62Mb (2296 downloads)
Boeing 747-300 JAL Japan Airlines. Original model by Project Opensky -
Posted Dec 4, 2008 04:17 by Ryan C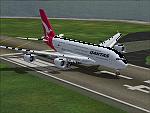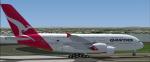 2.52Mb (19294 downloads)
AIRBUS A380-841 QANTAS VH-OQA for FS9 The first Qantas A380 named after female aviation pioneer "Nancy-Bird Walton" Australia's first female pilot to fly passengers aircraft. Also unveiled a new interpretation of its flying kangaroo logo and lettering. Model and Texture by Robert Versluys Repainted and Detailed by Raul Abella
Posted Dec 3, 2008 00:22 by Raul Abella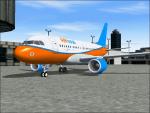 5.08Mb (3002 downloads)
Aerodesigns A318-111 in 'Air Total' livery. Textures by Justin Graham.
Posted Dec 2, 2008 19:09 by Justin Graham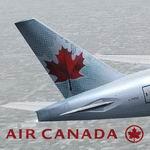 20.80Mb (9611 downloads)
BOEING 777-200 v2 for FS2004/FSX Air Canada Boeing 777-233/LR C-FFND New Colour. Air Canada Boeing 777-233/LR C-FFND New Colour painted on Project Opensky's awesome new Boeing 777-200 aircraft. The textures are saves in 32bit format for quality graphics. Its features are highly detailed textures, accurate paint, dynamic shine & effects, dynamic flexing wings that respond to turbulence and many more. I added the virtual cockpit model package. Painted by: Abdullah Rahman
Posted Dec 1, 2008 03:13 by Abdullah Rahman