0.23Mb (1238 downloads)
This is a fix for the Qantas Airways FS9 Default 777. I found that the repaint had a blank tail! I oviously have the slogan not in gray colors. The problems that is fixed are missing tail logo and the "Spirit of Australia" slogan is not grey. 777-300 Paint Kit by Rob Smith. By Victor Vu.
Posted Mar 7, 2009 00:18 by Victor Vu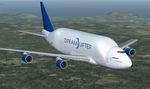 9.11Mb (17587 downloads)
Boeing 747-400LCF Dream Lifter V4. Boeing Dream Lifter Color. No VC. Model by Project Opensky
Posted Mar 4, 2009 08:32 by John Paul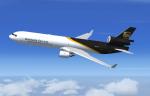 3.80Mb (9764 downloads)
FS2004 McDonnell-Douglas/Boeing MD-11(F). UPS Cargo version. Long range cargo transport. Full package for FS2004 with 2D panel, dynamic VC, sound, full moving parts, dynamic shine, operating crew & cargo doors, new FD, HTML check/ref lists and more. By Jean-Pierre Brisard, Barry Blaisdell & Bob May ¦ Premier Aircraft Design. UPS livery by Piran Smith.
Posted Mar 3, 2009 15:49 by bob.may@premaircraft.com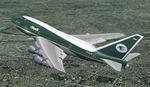 10.82Mb (3432 downloads)
Boeing 747SP Iraqi Airways. Iraqi Airways (also known as Air Iraq) is the national carrier of Iraq, based in Baghdad and it is the oldest airline in the Middle East. It operates domestic and regional service. Its main base is Baghdad International Airport. Model created by Project Opensky.
Posted Mar 2, 2009 04:19 by John Paul
1.39Mb (1411 downloads)
Qantas textures only for the FS9 Default 777. The repaint is fictional, there is no Triple-Sevens in Qantas Airways. A repaint has been portrayed if there were 777s in Qantas Airways. Splash screen included. 777-300 Paint Kit by Rob Smith. Note: The words "Spirit of Australia" are not grey. By Victor Vu.
Posted Feb 21, 2009 17:29 by Victor Vu
13.60Mb (5095 downloads)
Boeing 747-400 Thai Aiways International. Boeing 747-400 V4 model by Project Opensky.
Posted Feb 21, 2009 13:13 by Ryan C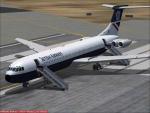 0.58Mb (2456 downloads)
Super VC10 in British Airways Landor Textures only. Requires the Super VC10 1151 model by David Maltby.
Posted Feb 20, 2009 20:50 by Yu Yang Dong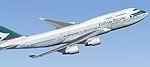 12.16Mb (5660 downloads)
Cathay Pacific Boeing 747-400. Uses the Project Opensky Boeing 747-400 V4.
Posted Feb 20, 2009 11:42 by Ryan C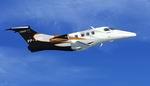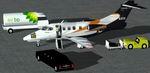 3.07Mb (6974 downloads)
FS2004 Embraer Phenom 100 PP-XOH Biz Jet by CamSim, including exterior Animated Ground Servicing (AGS) and special interior animations and configuration: 4 passengers in seating position and 1 passenger who will stand up and walk back and forth in the cabin and return to is "seating position", plus pilot and co-pilot moving arms. For these animations press (Shift+E+2). Model design and paint: Camil Valiquette - http://pages.videotron.com/camsim
Posted Feb 20, 2009 07:22 by Camil Valiquette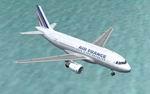 9.02Mb (5681 downloads)
Air France Airbus A319 F-GRXE. Model by Project Airbus.
Posted Feb 20, 2009 07:21 by Luke Spoor