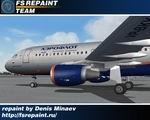 7.36Mb (2176 downloads)
Aeroflot Airbus A320 Textures only. Requiires the full model by Project Airbus. Repaint by Denis Minaev:
Posted Sep 25, 2008 06:27 by Denis Minaev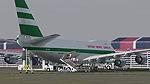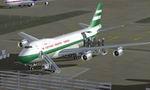 15.64Mb (3220 downloads)
Cathay Pacific Cargo livery of the 1980s-1990s made with the POSKY public paint kit. Original by Project Opensky. Repaint by Andrew Horeckyj.
Posted Sep 25, 2008 06:25 by Andrew Horeckyj.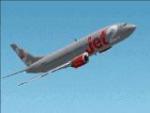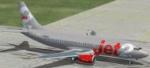 1.48Mb (1804 downloads)
For the Gmax Boeing 737-300 by FFX. Textures by Chris Hodgson.
Posted Sep 22, 2008 14:44 by Reece Longdenn
9.35Mb (2601 downloads)
PalmAir Airbus A330-200 for Flights from Manchester - Philadelphia Intl. & John F Kennedy (via. Gatwick). Part of the virtual PalmAir fleet. Original by Project Opensky.
Posted Sep 21, 2008 17:29 by M Palmer, President PalmA&iacu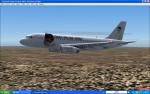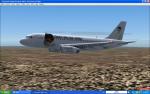 0.41Mb (1291 downloads)
Airbus 320 Tamer Airlines. Based on original AI A320 by FSPainter (Hiro)
Posted Sep 20, 2008 21:15 by tamer abu assi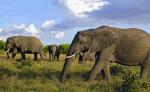 1.97Mb (1379 downloads)
Default Air Canada 737-400, registration number C-NOID. Air Canada don't have 737-400s in service, but this repaint shows a 1994 livery for Air Canada. By Victor Vu. Textures by Rob Smith.
Posted Sep 19, 2008 23:32 by Victor Vu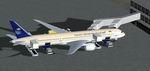 7.28Mb (4325 downloads)
FS2004 Saudi Arabian Airlines Boeing 787-9 All included, (no Base Pack needed) 4 aircrafts with different Animated Ground Servicing (AGS) . Model design and paint by: Camil Valiquette - http://pages.videotron.com/camsim
Posted Sep 18, 2008 18:29 by Camil Valiquette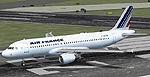 8.04Mb (9808 downloads)
Project Airbus A320-210 Air France livery
Posted Sep 18, 2008 18:23 by Don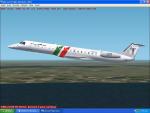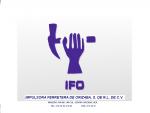 17.45Mb (7644 downloads)
FS2002-FS2004 Embraer145 aircraft with classic and modern panels includes a fighter HUD, virtual joystick with autopilot, detached GPS VOR VSI RadioStack and HUD Power Indicator, AnB reconversion. Originally developed byMario Coelho reinstrumented by ING Alex Hassey and Alex Arrojo Gonzalez and Mexico Veracruz. DXF model avalaible on request.
Posted Sep 17, 2008 02:01 by Alex Hassey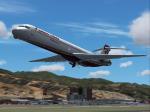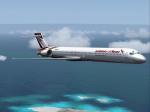 1.27Mb (5476 downloads)
Aserca Airlines McDonnell-Douglas MD-90, registration P4-MDH,and named Cristo de Jose, showing the 1998-2003 livery, and being the unique MD-90 used by this airline. Textures only for SGA's latest full packageMcDonnell-Douglas MD-90 series release,(mcdonnell_douglas_md90.zip) By Antonio Sierra and Juan Ernesto Oropeza.
Posted Sep 15, 2008 19:15 by Juan Ernesto Oropeza