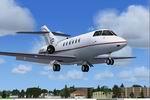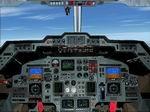 5.62Mb (19883 downloads)
FS2004 Raytheon Hawker 800/800XP (A.K.A British Aerospace HS-125-800 Series) Henry Tomkiewicz has built another fine aircraft, and it just needed a panel, I found some photoreal pics on the internet and with F.S. PANEL DESIGN, I put together a pleasing, yet simple 2d panel with some internal views. The whole package including 2d panel. (No VC)Paul Holstein
Posted Aug 19, 2008 05:51 by Paul Holstein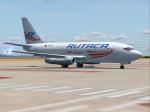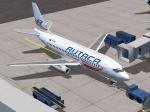 1.82Mb (3045 downloads)
Rutaca Airlines Boeing 737-2S3/Adv new livery texture & registration YV1381. Textures only for the Tinmouse II Project Boeing 737-200. By Juan Ernesto Oropeza
Posted Aug 17, 2008 03:10 by Juan Ernesto Oropeza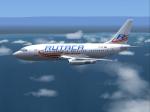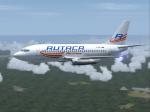 0.95Mb (2018 downloads)
Rutaca Airlines new livery texture & registration YV1381. Original model and default textures by Kittyhawk Productions. Master textures by Erick Cantu & Frank Idone. Master paintkit textures by Tom Collins. Requires model files B732hl.zip and b732hlu.zip By Juan Ernesto Oropeza
Posted Aug 17, 2008 03:01 by Juan Ernesto Oropeza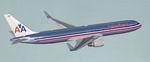 3.49Mb (19820 downloads)
FS2004 American Airlines Boeing 767-300 ER with Blended Winglets and Animated Ground Servicing (AGS). Model design and paint by: iFDG / CamSim
Posted Aug 16, 2008 05:37 by CamSim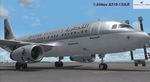 9.25Mb (7740 downloads)
Airbus A319-133LR Qatar Airways. Project Airbus A319. Visual model by Andy Warden and Derek Mayer. Base textures by Demetris Themistocleous and Alessandro Savarese. Flight model & Sounds by Peter Binamira. Fraser Turner
Posted Aug 16, 2008 05:35 by Fraser Turner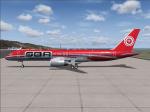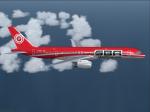 8.52Mb (4993 downloads)
Santa Barbara Airlines Boeing 757-236, registration YV2242 Original model and default textures by Project OpenSky, (Lee Rosario, Albert Bouwman, C. Vincent Cho, Hiroshi Igami). Master paintkit by Roberto Leiro. Requires model pack os75oswl.zip, (better with file and update for posky752RRe4-1.mdl file). Look at http://www.projectopensky.com for detailed files info. By Gustavo La Cruz and Juan Ernesto Oropeza.
Posted Aug 16, 2008 00:52 by Gustavo La Cruz and Juan Ernes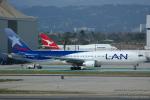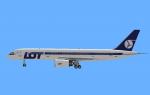 11.89Mb (7707 downloads)
Polish Airlines LOT. LOT Boeing B757. The plane ID is Sierra Papa Lima X-ray X-ray (SP-LXX) This plane is variant B, if the B787 isn't on time, the Polish Airlines will use the 757. This aircraft is made by Project OpenSky. Textures by Artur Krzemiński
Posted Aug 15, 2008 12:07 by Artur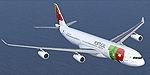 5.58Mb (19503 downloads)
FS2004 TAP Air Portugal Airbus A340-312 GE, registration CS-TOA. Model by Project Open Sky. Repaint by Fernao Mendes Pinto.
Posted Aug 14, 2008 04:12 by Fernao Mendes Pinto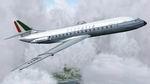 43.75Mb (3980 downloads)
AFG Alitalia Caravelle VI-N "Altair", v1.0 for FS2004. Alitalia Caravelle VI-N, I-DAXA "Altair". This is a complete aircraft containing panel, sounds and effects. Manual included. Authors: Allied FS Group
Posted Aug 13, 2008 12:34 by Allied FS Group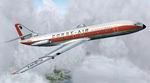 41.01Mb (2037 downloads)
AFG Corse Air Caravelle VI-N, F-BVPZ, v1.0 for FS2004. Corse Air Caravelle VI-N, F-BVPZ "Golf du Valinco". This is a complete aircraft containing panel, sounds and effects. Manual included. Authors: Allied FS Group
Posted Aug 13, 2008 12:31 by Allied FS Group