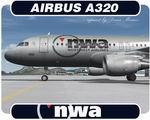 10.41Mb (5780 downloads)
Nortwest Airlines Airbus A320-211 - N322US. Model by Project Airbus. Repaint by Denis Minaev
Posted Nov 23, 2008 03:28 by Denis Minaev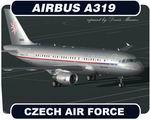 10.22Mb (2649 downloads)
Czech Air Force Airbus A319-115CJ - 3805. Model by Project Airbus A319 Repaint by Denis Minaev
Posted Nov 23, 2008 03:12 by Denis Minaev

4.49Mb (5958 downloads)
Project OpenSky Boeing 737-800 TUIfly textures only. Requires the Project Opensky Boeing 737-800. By Gabriel Parent-Nadon
Posted Nov 21, 2008 05:22 by Gabriel Parent-Nadon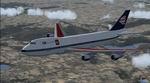 6.35Mb (648 downloads)
Boeing 747-200B version 4 BEA (British European Airways which was to become British Airways) Textures only. Requirs the Project Opensky Boeing 747-200.
Posted Nov 21, 2008 05:11 by Colin Lowe
11.19Mb (2646 downloads)
Boeing 747-400 Air Pacific. Air Pacific Limited, Fiji's international airline, is based in Nadi, Fiji Islands, operating international and domestic services around the Pacific and to North America and Japan. Model by Project Opensky.
Posted Nov 19, 2008 04:56 by Ryan C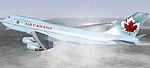 9.07Mb (5125 downloads)
Air Canada Boeing 747-400. C-GAGL. Project Opensky model repainted by Yvan Ung.
Posted Nov 18, 2008 04:53 by Yvan Ung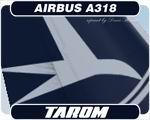 9.68Mb (3274 downloads)
Tarom Airbus A318. Model by Project Airbus. Textures by Denis Minaev
Posted Nov 18, 2008 04:49 by Denis Minaev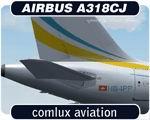 9.98Mb (2053 downloads)
Comlux Aviation Airbus A318. Model by Project Airbus. Textures by Denis Minaev
Posted Nov 18, 2008 04:41 by Denis Minaev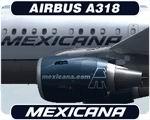 10.73Mb (4278 downloads)
Mexicana Airbus A318 - XA-UBZ Model by Project Airbus. Textures by Denis Minaev
Posted Nov 18, 2008 04:39 by Denis Minaev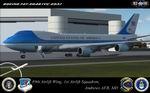 0.00Mb (4422 downloads)
This is a quick fix for the VC-25A Package from Project Opensky. The transparent wings at night will be corrected with this download. Requires [posky_boeing_vc-25av4.zip]. By: Brandon Henry
Posted Nov 17, 2008 02:39 by Project Opensky