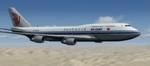 10.58Mb (774 downloads)
Boeing 747-400 Air China. Air China currently (2016) operate 3 Boeing 747-400 aircraft and these are due to be replaced by 747-8i. Model by Project Opensky. Textures by Corey Ford.
Posted Apr 15, 2016 08:36 by ChrisE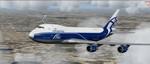 13.67Mb (456 downloads)
Boeing 747-400ERF AirBridge Cargo. Air Bridge Cargo is Russia's largest cargo airline and operates 19 Boeing 747 aircraft, of which 5 are ERF, on flights throughout the globe. Model by Project opensky. Textures by RyanC.
Posted Apr 13, 2016 08:25 by ChrisE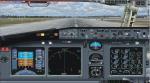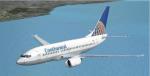 12.13Mb (865 downloads)
This is an update for FS2004 of the B737-700 by Felipe and Guilherme "Moach" Falanghe. I have fixed the holes in the 2D panel background; fixed the splash lights so they are only on when the landing lights are on; corrected the contact points, wing apex, wing and horizontal tail angles changed from - to +; added the other 3 wheels, and updated the flight dynamics. There is a VC, most of the gauges on it work and are clickable.
Posted Apr 12, 2016 11:27 by Bob Chicilo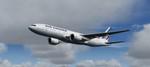 13.64Mb (773 downloads)
Boeing 777-200ER Air France. Air France currently operates 25 Boeing 777-200ER aircraft. Model by Project Opensky. Textures by Stephen Groom.
Posted Apr 11, 2016 02:07 by ChrisE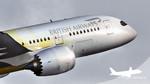 26.32Mb (1748 downloads)
Boeing 787-8 Dreamliner British Airways G-ZBJA 'Firebolt' livery. Model by TDS. Textures by Megan Kelly
Posted Apr 8, 2016 10:44 by ChrisE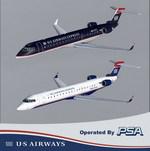 22.72Mb (1072 downloads)
Project Opensky Bombardier CRJ-701ER US Airways Express old and new colors package. Textures by Joe Shimmell.
Posted Mar 31, 2016 09:15 by ChrisE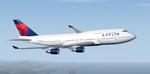 11.77Mb (982 downloads)
Boeing 747-400 Delta Airlines. This is a repaint of the posky 747-400 v4 in the Delta Airlines New Livery version by Xudeva Irribarra
Posted Mar 28, 2016 07:21 by ChrisE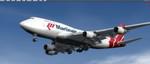 13.84Mb (543 downloads)
Boeing 747-400BCF Martinair Cargo. Based at Amsterdam Airport Schiphol, Martinair is a subsidiary of Air France-KLM. Currently Martinair operate 4 Boeing 747-400 freighter aircraft, of which 1 is the BCF version. Model by Project Opensky. Textures by RyanC.
Posted Mar 23, 2016 06:34 by ChrisE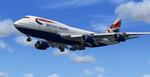 11.15Mb (1060 downloads)
Boeing 747-400 British Airways G-BNLO Face to Face. This is a repaint of the posky 747-400 v4 in the British Airways "Face to Face" Livery version by Xudeva Irribarra
Posted Mar 19, 2016 07:52 by ChrisE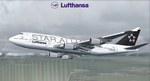 12.62Mb (738 downloads)
Lufthansa Star Alliance Boeing 747-430M D-ABTH Model by Project Opensky. Textures by Abdullah Rahman
Posted Mar 17, 2016 11:42 by ChrisE