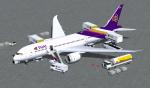 3.48Mb (1104 downloads)
FS2004 THAI Boeing 787-8. This version 5, features more improved and detailed aircraft model and textures , including CamSim's own static displays and Animated Ground Servicing (AGS). Model design and paint by Camil Valiquette.
Posted Nov 24, 2014 05:05 by camil valiquette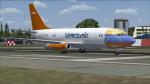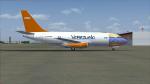 2.11Mb (184 downloads)
Boeing 737-200 VIASA YV1122C Cargo. Textures for the TinMouse II Boeing 737-200. Texture by YANKYVICTOR.
Posted Nov 23, 2014 13:58 by YANKYVICTOR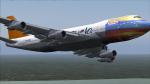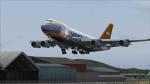 24.06Mb (1250 downloads)
Boeing 747-100 VIASA YV1119C. Model by Project Opensky. Textures by YANKYVICTOR.
Posted Nov 19, 2014 14:12 by YANKYVICTOR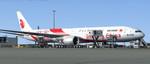 16.41Mb (1531 downloads)
Air China Boeing 777-39L/ER (B-2035). Air China's "Smiling China" livery painted on SkySpirit2012 Boeing 777-300/ER aircraft. The textures are saved in 32bit format for quality graphics. Its features are Opening doors & Cargo doors, detailed textures, accurate paint, dynamic shine & effects, dynamic flexing wings that respond to turbulence, fully independent suspension, trim animation, gear steering, accurate flight dynamics, spoiler animation, reflective cockpit windows, crash effects, animated tilting bogies, full night lighting, ground service vehicles when cargo door open, transparent navigation light lenses and many more. Abdullah Rahman
Posted Nov 19, 2014 05:47 by chris E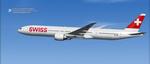 10.96Mb (1728 downloads)
Boeing 777-300ER Swiss International Air Lines. As of 2014 Swiss has orders for 6 Boeing 777-300 aircraft due for delivery in 2016. Credits: Model by Project Opensky. Textures by Xudeva Irribarra
Posted Nov 17, 2014 08:55 by chris E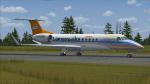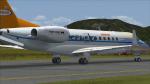 15.95Mb (638 downloads)
Embraer Legacy 600 VIASA YV1116C. Model by Project Opensky.
Posted Nov 16, 2014 21:21 by YANKYVICTOR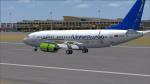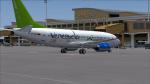 11.43Mb (457 downloads)
BOEING 737-300 Venezolana YV11C. Venezuelan Airlines based at Maracaibo airport in Venezuela. Model by Vistaliners and texture by Yankyvictor.
Posted Nov 15, 2014 14:53 by YANKYVICTOR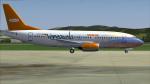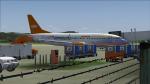 11.57Mb (323 downloads)
Boeing 737-300 Viasa YV1115C. Model by Vistaliners. Textures by YANKYVICTOR.
Posted Nov 15, 2014 13:24 by YANKYVICTOR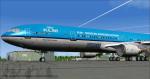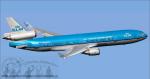 11.16Mb (1763 downloads)
This is an McDonnell Douglas MD-11 in KLM Colors with the special Farewell Titles on 11th November 2014 There ware three farewell flight above The Netherlands. The Pax version of the MD-11 is Sadley Gone. But on the virtual life it's go on. so enjoy the flights with the MD-11. Registration: PH-KCD, Repaint by: Mathieu Vos (APSS), Model by: IFDG.
Posted Nov 14, 2014 12:51 by Mathieu Vos (APSS)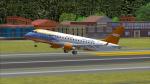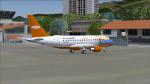 21.10Mb (812 downloads)
Embraer 170 Viasa. VIASA was the Venezuelan flag carrier between 1960 and 1997. Model by: Dreamwings. Texture by YV.
Posted Nov 11, 2014 22:45 by YANKYVICTOR