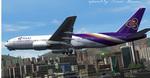 12.18Mb (951 downloads)
Boeing 777-200ER Thai Airways . Model by Project Opensky. Painted by: Denis Minaev
Posted Dec 9, 2016 07:05 by chrisE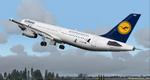 11.38Mb (966 downloads)
Airbus A321-231 in Lufthansa "Crane Protection Germany" livery, D-AIRR. Model by Project Airbus. Textures by Stefan Bree
Posted Dec 7, 2016 05:04 by chrisE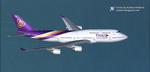 17.57Mb (803 downloads)
Boeing 747-400 v4 Thai Airways. Model by Project OpenSky. Livery by Xudeva Irribarra
Posted Nov 26, 2016 08:34 by chrisE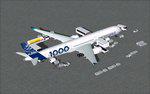 5.23Mb (472 downloads)
FS2004 Airbus House Colors Airbus A350-1000 V5 / Lights. This version V5 / Lights, features more improved and detailed aircraft model, ( image comparison between v5 and v4 inside ), also modifications have been done on both taxi lights and wing lights. Taxi lights will add new night lighting on main landing gears and wheels and add bleu LED ground lighting effect for each gears. Landing light will add logo lights on winglets, ( more info regarding proper functioning of the night effects in the Read Me FS2004 ). Version V5 / Lights, included CamSim's own static displays and updated Animated Ground Servicing (AGS). Model design and paint by Camil Valiquette.
Posted Nov 25, 2016 10:56 by chris evans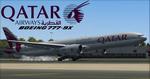 17.50Mb (1536 downloads)
FS2004 Qatar Airways B777-9X. Boeing launched the B777-9X at the Dubai Air Show on Sunday 17th was the official day of the launch of the Boeing 777-9X. Model by Hiroshi Igami. Features: dynamic flexing wings, body gear steering under 15kt above 1kt, nose gear steering under 60kt above 1kt, rudder lock under 60kt above 1kt, ground spoiler only works on ground, low speed aileron locks at high speed, fully animated control surfaces, fully independent suspension, trim animation, opening passenger doors, animated tilting bogies, rolling wheels, animated thrust reversers, detailed textures, full night lighting, crash affects, ground service vehicles when cargo door open and more. By: Aziz Polash
Posted Nov 24, 2016 07:58 by chrisE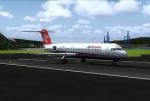 15.39Mb (1410 downloads)
Project Fokker 100 Air Panama is one of the Panamanian airlines operating in Panama City, David of Panama, Sjo Etc. This package contains the complete model realistic sound and texture of high resolution. Texture by Santiago Spears.
Posted Nov 22, 2016 17:01 by Santiago Spears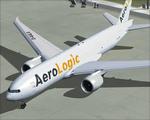 43.05Mb (1066 downloads)
Boeing 777-200LRF Aerologic. Aerologic is a German air cargo company. This package contains the high resolution sound and texture model. Model by Skyspirit
Posted Nov 22, 2016 16:39 by Santiago Spears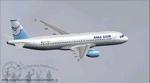 10.62Mb (480 downloads)
Airbus A320-200 Aigle Azur. Aigle Azur is France's 2nd airline and currently (2016) operate 7 A320 aircraft. Model by Project Airbus. Textures by Mathieu Vos.
Posted Nov 21, 2016 06:37 by chrisE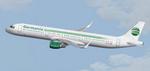 13.50Mb (1060 downloads)
Airbus A321-200 Germania. Berlin based airline, Germania, currently (2016) has a fleet of 4 A321 aircraft. Model by Project Airbus. Textures by Stefan Bree
Posted Nov 21, 2016 06:14 by chrisE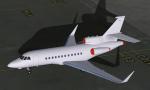 22.04Mb (1449 downloads)
Falcon 900 for AI This is a 7-LOD model of the Dassault Falcon 900 to use as an AI aircraft in Flight Simulator 9. It comes with a few generic liveries and even fewer real-world ones. A basic paint kit is available for repainters. Some flight plans are included. These use accurate registrations (at the time they were made, June 2013) and in most cases accurate bases (or close to their real-world bases if I guessed wrong). Falcons have been changing hands a lot this year, so there are some outdated ones already (e.g. HB-JET, sold in the last few weeks to the USA). By Richard Faith
Posted Nov 20, 2016 13:22 by Santiago Spears