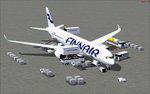 3.37Mb (811 downloads)
FS2004 Finnair Airbus A350-900 v4. This CamSim version 4 features more Animated Ground Servicing (AGS), featuring trucks hooking and unhooking trailers and static displays. Model design and paint by Camil Valiquette.
Posted Oct 24, 2015 06:01 by camil valiquette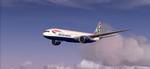 9.58Mb (706 downloads)
Boeing 777-200 British Airways Animals and Trees livery. Model created by Project Opensky. Livery by Ben Jones.
Posted Oct 21, 2015 09:33 by chrisE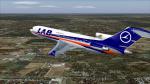 18.77Mb (656 downloads)
Boeing 727-200 in"Lloyd Aereo Boliviano" scheme. Model by TDS.
Posted Oct 20, 2015 12:13 by LUIS CASTRO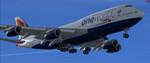 13.00Mb (996 downloads)
Boeing 747-400 British Airways Oneworld G-CIVP package. Model by Project Opensky. Textures by Stephen Groom.
Posted Oct 18, 2015 04:34 by chrisE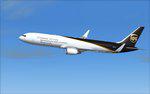 2.72Mb (1243 downloads)
FS2004 UPS Cargo Boeing 767-300 ER with Blended Winglets and Animated Ground Servicing (AGS). Model design and paint by: iFDG / CamSim
Posted Sep 26, 2015 08:28 by camil valiquette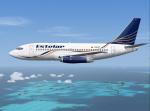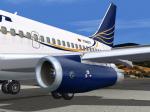 2.42Mb (557 downloads)
Boeing 737-247/Adv (CN 23603), named "The Spirit of the Warrior", and the current Estelar livery. Textures extensively reworked only for the Tinmouse II Project Boeing 737-200. By Juan Ernesto Oropeza.
Posted Sep 18, 2015 00:46 by Juan Ernesto Oropeza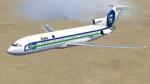 2.80Mb (277 downloads)
A repaint of the Vistaliners - Eric Cantu B727-200 in the colours of Alaska Seahawk 1 (textures only). Model by Eric Cantu. Repaint by Jacques Louw.
Posted Sep 16, 2015 11:13 by Jacques Louw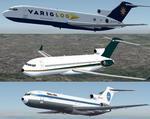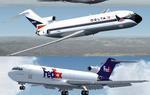 31.63Mb (4290 downloads)
FS2004 Boeing 727-200. Developed by Tenkuu Developers Studio(TDS). Package contains model and all files necessary for immediate flight. Freighter and passenger models included. Model design by Hiroshi Igami. Flight dynamics design by Nick Wilkinson, David Biggar. Master textures by Kyle Schurb. Include textures PanAm,Delta,Fedex,Private,Velog by Luiz Antonio Perina.
Posted Sep 16, 2015 10:58 by chrisE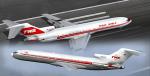 28.57Mb (743 downloads)
Boeing 727-200 TWA. This file includes textures from the 70's and 80's. TWA operated 61 Boeing 727-200 between 1968 and 2000. Model by TDS. Textures by Stian Svensen
Posted Sep 12, 2015 22:02 by chrisE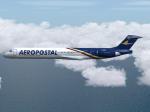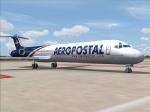 0.97Mb (503 downloads)
McDonnell-Douglas MD-82,named "El Valenciano", now wears the new livery colors of Aeropostal (Alas de Venezuela), registration YV3097. Fully reworked textures, tail and wings. Textures only for SGA's latest Douglas MD-80 series release, (sga80.zip), by Erick Cantu & Frank Idone package. By Juan Ernesto Oropeza.
Posted Sep 6, 2015 22:47 by Juan Ernesto Oropeza