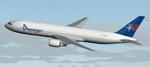 10.73Mb (851 downloads)
Boeing 767-300F V5, Amerijet International, N319CM. Amerijet International is an American cargo airline headquartered in Fort Lauderdale, Florida, United States. Amerijet operates 3 767-200F and 1 767-300F aircraft. Model included. Beautiful model by Skyspirit. Textures by Stefan Bree.
Posted Jan 8, 2015 11:44 by chris E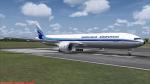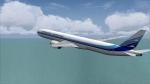 13.22Mb (1523 downloads)
FS2004/FSX Aerolineas Argentinas Boeing 777-9X (retro scheme). Boeing launched the B777-9X at the Dubai Air Show on Sunday 17th was the official day of the launch of the Boeing 777-9X. Model by Hiroshi Igami. Features: dynamic flexing wings, body gear steering under 15kt above 1kt, nose gear steering under 60kt above 1kt, rudder lock under 60kt above 1kt, ground spoiler only works on ground, low speed aileron locks at high speed, fully animated control surfaces, fully independent suspension, trim animation, opening passenger doors, animated tilting bogies, rolling wheels, animated thrust reversers, detailed textures, full night lighting, crash affects, ground service vehicles when cargo door open and more. By Luis Castro.
Posted Jan 3, 2015 16:15 by LUIS CASTRO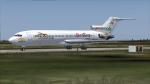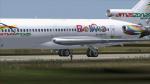 13.96Mb (493 downloads)
727-200 Amaszonas Aereo Lineas CP-22015. Model by Vistaliners. Textures by Yankyvictor.
Posted Jan 2, 2015 22:39 by YANKYVICTOR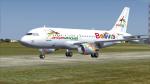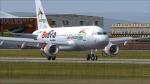 20.56Mb (629 downloads)
New Airbus A319 Amaszonas CP-2015 from Bolivia. Model by iFDG Airbus and textures by Yankyvictor.
Posted Jan 1, 2015 21:34 by YANKYVICTOR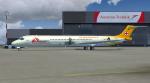 1.40Mb (654 downloads)
FS2004 MD-83 "40 Jahre Aerzte ohne Grenzen". This is a German livery "40 Jahre Aerzte ohne Grenzen". Original by SGA. Model included. Repaint by Ingo Schwan
Posted Jan 1, 2015 09:42 by Ingo Schwan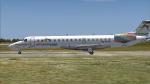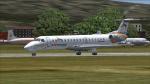 13.54Mb (408 downloads)
Embraer EMB 145 Amaszonas Linea Aerea. Amaszonas is an airline from Bolivia, headquartered in La Paz. Model by Project Opensky.
Posted Dec 29, 2014 15:28 by YANKYVICTOR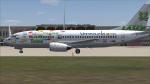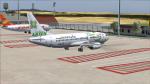 3.68Mb (426 downloads)
Boeing 737-300 Laser Airlines. LASER is an airline based in Caracas, Venezuela. It operates scheduled and passenger charter services within Venezuela. Model by Vistaliners/Eric Cantu. Textures by Yankyvictor
Posted Dec 27, 2014 10:31 by YANKYVICTOR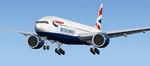 13.32Mb (2380 downloads)
Boeing 777-200ER British Airways Crest G-VIIX. Model created by Project Opensky. Textures by Stephen Groom.
Posted Dec 17, 2014 11:22 by chris E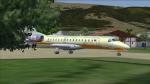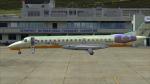 15.42Mb (328 downloads)
Embraer 145 LU FLY Haiti N30YV. Based at Port Au Prince Airport in Haiti. Model by Project Opensky and textures by Yankyvictor.
Posted Dec 12, 2014 21:19 by YANKYVICTOR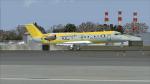 6.33Mb (510 downloads)
Aereotuy Bombardier CRJ200 YV1130C. Model by Project Opensky and textures by Yankyvictor.
Posted Dec 4, 2014 21:32 by YANKYVICTOR