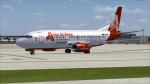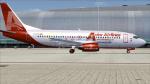 39.41Mb (1232 downloads)
Avior Airlines Boeing 737-300 YV1994T. Avior Airlines is an airline based in Barcelona, Anzoategui, Venezuela. It operates scheduled and charter services within Venezuela and the southern Caribbean, as well as Miami. Model by Vistaliners.
Posted Oct 24, 2014 23:43 by YANKYVICTOR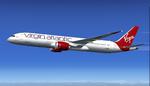 24.10Mb (1464 downloads)
Boeing 787-9 Virgin Atlantic. Model by TDS. Textures by Philip Hughes.
Posted Oct 22, 2014 06:19 by chris E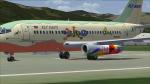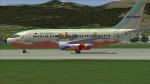 2.40Mb (200 downloads)
Fly Haiti textures only for the Tinmouse II Boeing 737-200. Based in Port Au Prince Haiti. Textures by Yankyvictor.
Posted Oct 21, 2014 21:58 by YANKYVICTOR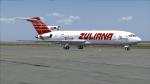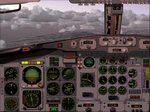 28.49Mb (1756 downloads)
Zuliana de Aviacion from Maracaibo Venezuela. Zuliana de Aviacion flew routes from Maracaibo to Miami, Barranquilla and local cities in the 90s. Aircraft by Vistaliners and 2d panel by Ken Mitchel included.
Posted Oct 19, 2014 23:54 by YANKYVICTOR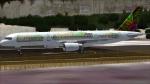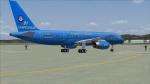 71.95Mb (1814 downloads)
Boeing 757-200 Guajira Airlines, Venezuela. 3 textures - "Albino", "Silver Bullet" and "Magallanes". Boeing 757-200 model by Project Opensky
Posted Oct 17, 2014 23:29 by YANKYVICTOR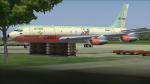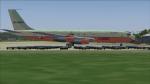 19.02Mb (886 downloads)
Boeing 707-320C Fly Haiti Cargo. Based at Port Au Prince, Haiti. Original FS2002 aircraft model by Gary Carlson. Panel aliased to the FS2004 747 panel.
Posted Oct 12, 2014 19:35 by YANKYVICTOR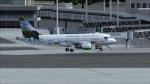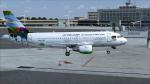 80.46Mb (2344 downloads)
Airbus A319 Guajira Airlines "Los Simuladores" Leased to Aerolineas Argentinas. Model by IFDG.
Posted Oct 11, 2014 12:54 by YANKYVICTOR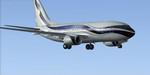 11.41Mb (1310 downloads)
Tenkuu Developers Studio - Boeing 737-700 Boeing Business Jet, BBJ N737ER. Textures by Carlos Eduardo Salas & Stian Svensen
Posted Oct 10, 2014 11:14 by chris E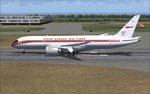 3.56Mb (432 downloads)
FS2004 Trans Canada Airlines RetroJet Series Boeing 787-8 v5. This CamSim version 5, features more improved and detailed aircraft model and textures , including CamSim's own Animated Ground Servicing (AGS) and new static displays. Model design and paint by Camil Valiquette.
Posted Sep 26, 2014 03:29 by camil valiquette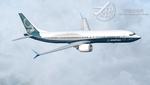 11.37Mb (4558 downloads)
FS2004 Boeing 737 MAX 9 Base Package. Developed by Tenkuu Developers Studio (TDS). Model features high resolution textures, dynamic flexing wings, nose gear steering, rudder lock, ground spoilers, low speed aileron locks at high speed, fully animated control surfaces, fully independent suspension, trim animation, opening passenger doors, rolling wheels, animated thrust reversers with reverser block doors, detailed textures, full night lighting, ground service vehicles and more. Model design by Hiroshi Igami. See docs for full credits.
Posted Sep 25, 2014 07:19 by chris E