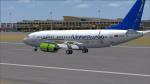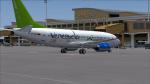 11.43Mb (495 downloads)
BOEING 737-300 Venezolana YV11C. Venezuelan Airlines based at Maracaibo airport in Venezuela. Model by Vistaliners and texture by Yankyvictor.
Posted Nov 15, 2014 14:53 by YANKYVICTOR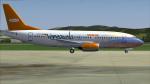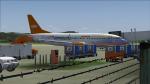 11.57Mb (351 downloads)
Boeing 737-300 Viasa YV1115C. Model by Vistaliners. Textures by YANKYVICTOR.
Posted Nov 15, 2014 13:24 by YANKYVICTOR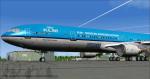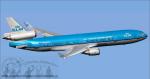 11.16Mb (1859 downloads)
This is an McDonnell Douglas MD-11 in KLM Colors with the special Farewell Titles on 11th November 2014 There ware three farewell flight above The Netherlands. The Pax version of the MD-11 is Sadley Gone. But on the virtual life it's go on. so enjoy the flights with the MD-11. Registration: PH-KCD, Repaint by: Mathieu Vos (APSS), Model by: IFDG.
Posted Nov 14, 2014 12:51 by Mathieu Vos (APSS)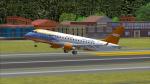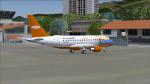 21.10Mb (893 downloads)
Embraer 170 Viasa. VIASA was the Venezuelan flag carrier between 1960 and 1997. Model by: Dreamwings. Texture by YV.
Posted Nov 11, 2014 22:45 by YANKYVICTOR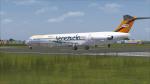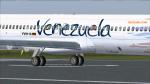 2.94Mb (207 downloads)
MD-83 Viasa YV911C. Model by Historic Jetliners Group. Texture by YANKYVICTOR. Requires the model by Historic Jets Group.
Posted Nov 10, 2014 16:38 by YANKYVICTOR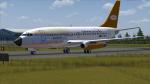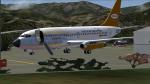 13.26Mb (1339 downloads)
Boeing 737-200 Viasa. Model by Erick Cantu
Posted Nov 9, 2014 15:44 by YANKYVICTOR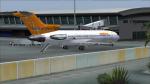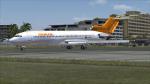 14.43Mb (610 downloads)
Boeing 727-200 in Viasa livery. Model by Vistaliners.
Posted Nov 8, 2014 15:55 by YANKYVICTOR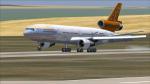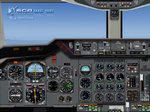 19.67Mb (2001 downloads)
DC-10 40 Viasa from Venezuela. Model and panel by SGA. Texture by YANKYVICTOR.
Posted Nov 8, 2014 00:10 by YANKYVICTOR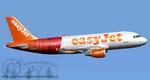 12.07Mb (2133 downloads)
Project Airbus A319-111 Easyjet - Tartan colors This is Easyjet - Tartan -cs Airbus A319-111 with semi photoreal parts - doors, windows, signs) in 32bit format, dirt version. Textures by Mathieu Vos
Posted Nov 5, 2014 05:12 by chris E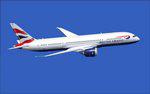 1.63Mb (739 downloads)
FS2004 CamSim AI Aircraft, Boeing 787-8 British Airways, textures only, including the night textures, to be used with CamSim AI Aircraft Base Model files package available separately: camsim788ai_9.zip for AI traffic. Model design and paint by Camil Valiquette.
Posted Nov 5, 2014 03:44 by camil valiquette