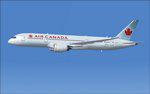 1.66Mb (469 downloads)
FS2004 CamSim AI Aircraft, Boeing 787-8 Air Canada textures only, including the night textures, to be used with CamSim AI Aircraft Base Model files package available separately: camsim788ai_9.zip for AI traffic. Model design and paint by Camil Valiquette.
Posted Nov 5, 2014 03:38 by camil valiquette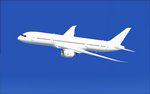 5.42Mb (633 downloads)
FS2004 CamSim AI Aircraft, Boeing 787-8 Base Model, Paint Kit textures included. This model is redesign for AI traffic, this is the aircraft only, base on my Boeing 787-8 V5, down to the minimum without AGS and static displays, to be used as AI aircraft. All textures from my new or older CamSim 787-8 version are compatible with this model. Model design and paint by Camil Valiquette.
Posted Nov 5, 2014 03:32 by camil valiquette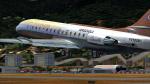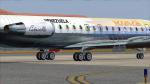 31.07Mb (1038 downloads)
Caravelle Viasa YV1026C from Venezuela. Texture by YANKYVICTOR. Model by AFG/Allied Flight Group.
Posted Oct 31, 2014 21:29 by YANKYVICTOR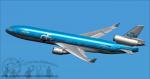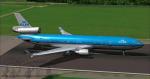 11.55Mb (1430 downloads)
This is a special Goodbye delivery from the KLM MD-11. All the people who are missing the PAX MD-11 can remember and fly forward with this aircraft in virual life. This aircraft has flown his last Passenger flight on october 26th, 2014. on november 11th, 2014 he has flown his last farewell flight in the Netherlands to say goodbye. after that he is flying to the desert for his rest. For the last 2 weeks they have a 95 Years Sticker on the fuse to celebrate the 95th anniversary of KLM. Registration : PH-KCE Repaint by: Mathieu Vos (APSS), Model by: IFDG
Posted Oct 25, 2014 16:10 by Mathieu Vos (APSS)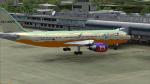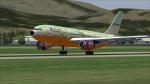 17.35Mb (814 downloads)
Airbus A300B4 Fly Haiti Cargo. Based at Port Au Prince, Haiti. Model by SGA. Texture by YankyVictor
Posted Oct 25, 2014 14:59 by YANKYVICTOR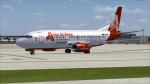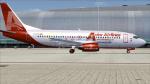 39.41Mb (1332 downloads)
Avior Airlines Boeing 737-300 YV1994T. Avior Airlines is an airline based in Barcelona, Anzoategui, Venezuela. It operates scheduled and charter services within Venezuela and the southern Caribbean, as well as Miami. Model by Vistaliners.
Posted Oct 24, 2014 23:43 by YANKYVICTOR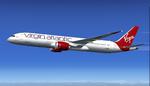 24.10Mb (1537 downloads)
Boeing 787-9 Virgin Atlantic. Model by TDS. Textures by Philip Hughes.
Posted Oct 22, 2014 06:19 by chris E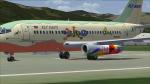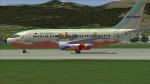 2.40Mb (215 downloads)
Fly Haiti textures only for the Tinmouse II Boeing 737-200. Based in Port Au Prince Haiti. Textures by Yankyvictor.
Posted Oct 21, 2014 21:58 by YANKYVICTOR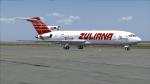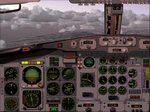 28.49Mb (1838 downloads)
Zuliana de Aviacion from Maracaibo Venezuela. Zuliana de Aviacion flew routes from Maracaibo to Miami, Barranquilla and local cities in the 90s. Aircraft by Vistaliners and 2d panel by Ken Mitchel included.
Posted Oct 19, 2014 23:54 by YANKYVICTOR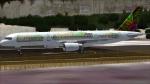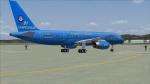 71.95Mb (1826 downloads)
Boeing 757-200 Guajira Airlines, Venezuela. 3 textures - "Albino", "Silver Bullet" and "Magallanes". Boeing 757-200 model by Project Opensky
Posted Oct 17, 2014 23:29 by YANKYVICTOR