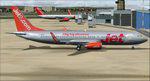 8.57Mb (1668 downloads)
Project Opensky Boeing 737-800 Jet2.com for Microsoft Flight Simulator 2004. Author: Mathieu Vos
Posted Jul 5, 2014 11:46 by chris E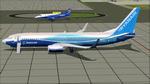 7.47Mb (1548 downloads)
Boeing 737-800WL Ryanair dreamliner livery painted on the Project Opensky model. Textures by Mathieu Vos
Posted Jul 5, 2014 07:53 by chris E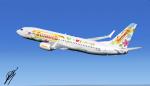 76.02Mb (805 downloads)
This is the Boeing 737-800 of the Tenkuu Developers Studio team. Adapted for FS9. But also for FSX use. The Repaint contains the Transavia Sunweb Livery 2014. This year 2 transavia aircraft will fly in this livery. The registration is: PH-HZG Model Included. Also B737-800 2d panel and CFM-56 sound are included. i used the paintkit made by Kyle Schurb. Repaint by Mees Jansen (LRI)
Posted Jul 2, 2014 21:07 by Mees Jansen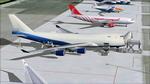 15.08Mb (479 downloads)
Boeing 747-412F (SCF) Dubai Air Wing. Dubai Air Wing is the airline of the government of Dubai, United Arab Emirates. Model by Project Opensky. Textures by Mathieu Vos
Posted Jul 2, 2014 05:06 by chris E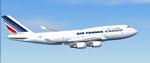 15.59Mb (1238 downloads)
Project Opensky Boeing 747-400 v4 in Air France Cargo Livery. Textures by Xudeva Irribarra
Posted Jul 1, 2014 05:25 by chris E

15.00Mb (2203 downloads)
Thanks for downloading my paint of the excellent SkySpirit2012 Boeing 777-300ER V2, Emirates "2014 FIFA World Cup Brazil", A6-ECV. Model by Skyspirit. Textures by Stefan Bree / FSRepaintsGroup
Posted Jun 30, 2014 11:02 by chris E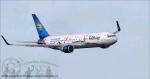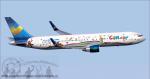 1.18Mb (639 downloads)
This is an Update for Boeing 767-300 Condor Heart for Children Special Livery by Mathieu Vos (APSS) Engine and cabine texture updated. (also compatible with FSX) file name you need: b763condorchildrenfsx.zip and b763condorchildrenfs9.zip
Posted Jun 27, 2014 08:43 by Mathieu Vos (APSS)

11.60Mb (762 downloads)
Cargolux ITALIA Boeing 747-4R7F. This is a repaint of POSKY 747-400 in CAROLUX ITALIA colour scheme by Xudeva Irribarra.
Posted Jun 26, 2014 04:09 by chris E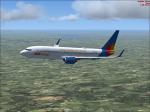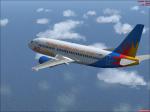 9.07Mb (477 downloads)
B737-800 for the Tenkuu Developers Studio (TDS) Boeing 737-800 model, painted in the British carrier Jet2 Holidays colours. Textures only painted by Roy Thomason
Posted Jun 25, 2014 06:48 by Roy Thomason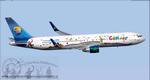 18.10Mb (718 downloads)
Boeing 767-300 Condor Heart for Children special cs (Thomas Cook Tail). Model by Skyspirit. Repaint by Mathieu Vos/APSS.
Posted Jun 24, 2014 03:58 by chris E