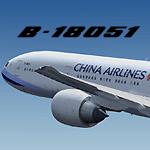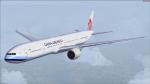 13.15Mb (2458 downloads)
China Airlines Boeing 777-300/ER, registration B-18051. China Airlines' livery painted on it's first 777-300. The textures are saved in 32 bit format for quality graphics. Its features are virtual cockpit, opening doors and cargo doors, detailed textures, accurate paint, dynamic shine and effects, dynamic flexing wings that respond to turbulence, fully independent suspension, trim animation, gear steering, accurate flight dynamics, spoiler animation, crash effects, reflective cockpit windows, crash effects, transparent navigation light lenses and many more. FSX users, will require special instructions in the readme. By Gabriel Guzman
Posted Aug 23, 2014 21:23 by Gabriel Guzman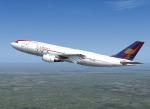 2.08Mb (1193 downloads)
FS2004 Taca Cargo Airbus A300B4-203F. The new addition to the SGA fleet, the Airbus A300B4-200 is loaded with features, including some new and exclusive features that are unique to SGA. As you have come to expect, this aircraft includes dynamic shine, full animations, opening passenger and cargo doors, full and accurate lighting, and wing views. Repainted by Daniel Halpern.
Posted Aug 23, 2014 12:08 by Daniel Halpern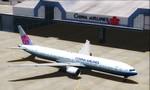 54.19Mb (901 downloads)
Boeing 777-300ER China Airlines. Model by Project Opensky. Textures by Britney Ren.
Posted Aug 18, 2014 09:11 by chris E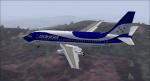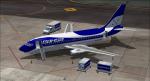 4.01Mb (319 downloads)
Textures for the Boeing 737-200 TinMouse II of SAHSA Airlines. Servicio Aereo de Honduras S.A. SAHSA was the International Airline of Honduras, but ceased operations on January 1994. This repaint represents HR-SHO, a 737-2A3 cn20299.
Posted Aug 17, 2014 16:46 by Oscar Josue Elvir Vasquez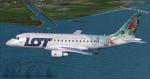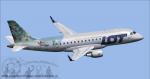 21.65Mb (3023 downloads)
This is an Embraer 170 of Lot Polish Airlines, in the special Planes movie colors. Registration: SP-LDH, Repaint by: Mathieu Vos (APSS), Model by: Dreamwings. (also compatible with FSX)
Posted Aug 17, 2014 15:32 by Mathieu Vos (APSS)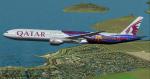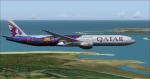 24.18Mb (1920 downloads)
This is an Boeing B777-3DZ(ER) with the special FC Barcelona livery of Qatar Airways. Registration: A7-BAE, Repaint by: Mathieu Vos (APSS), Model by: Sky Spirit 2012
Posted Aug 17, 2014 05:42 by Mathieu Vos (APSS)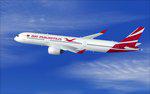 3.56Mb (826 downloads)
FS2004 Air Mauritius Airbus A350-900 v4. This CamSim version 4 features more Animated Ground Servicing (AGS), featuring trucks hooking and unhooking trailers and static displays. Tilted main landing gear bogies updated. Model design and paint by Camil Valiquette.
Posted Aug 14, 2014 02:39 by camil valiquette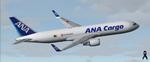 11.91Mb (695 downloads)
Boeing 767-316F/ER WL ANA Cargo JA605F. Model by Skyspirit. Features ( in depth ): Dynamic flexing wings Nose gear steering under 60kt above 1kt. Rudder lock under 60kt above 1kt. Ground spoiler only works on ground. Low speed aileron locks at high speed. Fully animated control surfaces Fully independent suspension Trim Animation Opening Passenger Doors Animated tilting bogies Rolling wheels Animated thrust reversers Detailed textures Full night lighting Crash affects Ground Service Vehicles when Cargo door open And more. Textures by Stefan Bree
Posted Aug 14, 2014 02:02 by chris E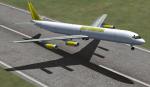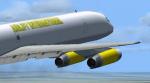 1.40Mb (426 downloads)
These are Airlift International textures for the Historic Jetliners Group (HJG) Douglas DC-8-63F. Airlift International is a cargo airline based at Kotoka International Airport in Accra, Ghana. They currently operate a small fleet of some of the last surviving DC-8's still in service, including this one, 9G-RAC. Thank you!
Posted Aug 12, 2014 05:13 by Mitchell Green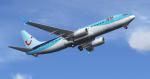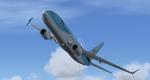 123.21Mb (2295 downloads)
This pack contains: Model (By: Tenkuu Developers Studio) Sound, And the whole Arke 737 fleet. Reg: PH-TFA/TFB/TFC/TFD/TFF. No Panel included. Suitable for FSX as well. Textures by: Mees Jansen
Posted Aug 11, 2014 05:05 by Mees Jansen