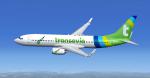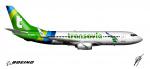 30.44Mb (2192 downloads)
This is the Tenkuu Developers studio made B737-800 in my new Transavia concept livery. Ive send this concept to transavia, and they like it very much. So who knows :). Anyway, this pack contains: Model, 32bit textures, effects NO Panel!. Repainted by Mees Jansen, also suitable for FSX.
Posted Nov 29, 2014 08:30 by Mees Jansen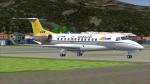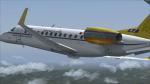 58.56Mb (1081 downloads)
Project Opensky Embraer Legacy 600 Aereotuy. Aereotuy is an airline based in Caracas, Venezuela. It operates services to remote destinations in Venezuela, including tourist attractions.
Posted Nov 28, 2014 21:28 by YANKYVICTOR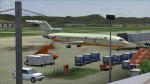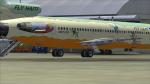 70.48Mb (627 downloads)
Fly Haiti Boeing 727-200 N29YV is base at Port Au Prince Airport and fly by Guajira Airlines crew on fs2004. Model by Vistaliners and texture bu Yankyvictor.
Posted Nov 27, 2014 22:22 by YANKYVICTOR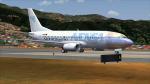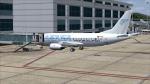 12.06Mb (559 downloads)
Avensa Boeing 737-300 YV99C. Model by Vistaliners. Texture by yankyvictor.
Posted Nov 26, 2014 22:23 by YANKYVICTOR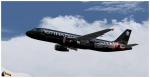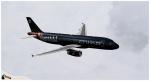 10.09Mb (946 downloads)
Etihad Airways is the flag carrier airline of the United Arab Emirates. Established by royal decree in July 2003 and based in Abu Dhabi, The airline operates more than 1,000 flights per week to 96 passenger and cargo destinations in the Middle East, Africa, Europe, Asia, Australia and the Americas, with a fleet of 101 Airbus and Boeing aircraft. Photoreal textures in 32 bit format for the freeware Project Airbus A320 (model not included). Repaint by: Manuel Jose Larrahondo Burgos, Contact Ground. Happy flights.
Posted Nov 24, 2014 23:14 by Manuel Jose Larrahondo Burgos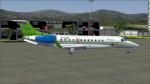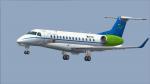 14.78Mb (589 downloads)
Venezolana YV1123C painted on the Project Opensky Embraer 600 model. Texture by Yankyvictor.
Posted Nov 24, 2014 19:43 by YANKYVICTOR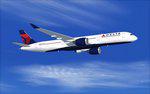 3.33Mb (1253 downloads)
FS2004 Delta Airbus A350-900 v4. This CamSim version 4 features more Animated Ground Servicing (AGS), featuring trucks hooking and unhooking trailers and static displays. Tilted main landing gear bogies updated. Model design and paint by Camil Valiquette.
Posted Nov 24, 2014 05:06 by camil valiquette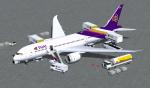 3.48Mb (1138 downloads)
FS2004 THAI Boeing 787-8. This version 5, features more improved and detailed aircraft model and textures , including CamSim's own static displays and Animated Ground Servicing (AGS). Model design and paint by Camil Valiquette.
Posted Nov 24, 2014 05:05 by camil valiquette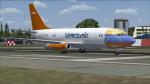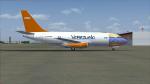 2.11Mb (203 downloads)
Boeing 737-200 VIASA YV1122C Cargo. Textures for the TinMouse II Boeing 737-200. Texture by YANKYVICTOR.
Posted Nov 23, 2014 13:58 by YANKYVICTOR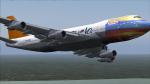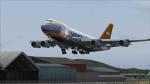 24.06Mb (1371 downloads)
Boeing 747-100 VIASA YV1119C. Model by Project Opensky. Textures by YANKYVICTOR.
Posted Nov 19, 2014 14:12 by YANKYVICTOR