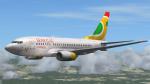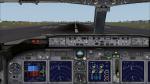 76.18Mb (1519 downloads)
FSX/P3D Boeing 737-530 Air Senegal, registration YR-AMD. Air Senegal is the new national carrier of Senegal. Air Senegal's fleet includes 7 aircrafts: 2 x ATR 72-600, 2 x A319-111, 2 x A330-941 neo and 1 x Boeing 737-530. This aircraft is based on the Boeing 737-600 (no eyebrows) FSX native model by Project Opensky, featuring an updated Airfile and improved flight dynamics. All textures are very detailled with new alpha layers. All textures are DXT5. New B737NG wide 2D panel V2.1 (with default panel optional). The VC is the Alejandro Rojas Lucena/FSND fantastic revised Boeing 737-800 VC model. This VC model includes working wipers (right mouse click on switch) with rain effect. Switches for LCD Screens, EICAS, PFD, MFD. Auto-brake switch. Opening pilots window. Realistic integrated FMC. More realistic day and night VC textures by Chris Evans, with further updates, including 5 VC camera views. Also features a new xml Radio stack in the VC to replace the old FS9 B737-400 gauge. Fully working Auto-brake, Fully working Auto-taxi, working Autopilot annunciator panel, fixed Warning/Caution annunciator panel, fixed Flaps Transit and Extended annunciator lights, Anti-skid switch. The new panels are using the following extra gauges: FMC by Garrett Smith, TCAS V2 by Dietmar Loleit, and VSpeed, Altitude Callout, Icons32, Brake sound and new Cockpit sounds. Most of these gauges are using the FSX XML Sound gauge by Doug Dawson. Superb environment sound file based on Emil Serafino's CFM56 package, with further updates. Tested in FSX Acceleration (DX10) and FSX Steam Edition (DX9). Not tested in P3D but should work correctly up to V3. Sound effects may not work in V4.
Posted Jul 8, 2020 08:14 by Philippe Marion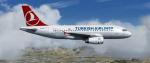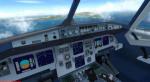 72.66Mb (1223 downloads)
FSX/P3D Airbus A319-100 Turkish Airlines package. Turkish Airlines is based at Ankara Esenboga Airport and currently have 6 Airbus A319-100 in their fleet. The A319 is a shorter version of the A320 family. Custom Airbus sounds. Also added jetway configs (Ctrl J). Model by Project Airbus with FSX native updates by Speedbird77. Revised original VC by Microsoft updated by Collin MacKenzie to include built in FMC and more. Textured and assembled for P3D/FSX by Chris Evans
Posted Jul 8, 2020 07:18 by chris evans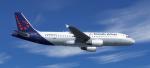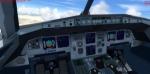 83.48Mb (1092 downloads)
FSX/P3D Airbus A320-200 Brussels Airlines package. Belgium's flag carrier airline is based at Brussels Airport and currently have 16 Airbus A320-200 flying to destinations around Europe, Russia, North Africa and the Middle East. Views/Instrument panel in FSX menu. (FSX : Go to Views -Instrument Panel. P3D: Go to Vehicle - Instrument panel). Added better views. Model by Project Airbus. Updated VC by Speedbird77 with built in FMC by Garret Smith. Includes A320 operation manual and checklist. Airbus sounds included. Textured and assembled for P3D v4.5 by Chris Evans. Should work in FSX and other P3D
Posted Jul 7, 2020 11:53 by chris evans

16.13Mb (614 downloads)
This hotfix fixes the -10 model VLAT wing animations, landing gear, VC display issues, and corrects minor texture error. Original file required. Install instructions included. Hotfix by Nicholas Mitchell.
Posted Jul 6, 2020 20:00 by Nicholas Mitchell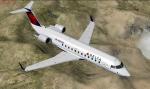 74.52Mb (1904 downloads)
FSX/P3D Bombardier CRJ-200 FSX Native Package. Liveries: Delta Connection, U.S. Airways Express (Air Wisconsin. Project Opensky Embraer CRJ-200 FSX native model and VC. Models: Exteriors by Mitsushi Yutaka/Project Opensky. VC Models by Jacob Kubique and Corey Ford of Project Opensky. Flight dynamics Warren C. Daniel. FSX and Prepar3Dv4 conversions by Speedbird77.
Posted Jul 6, 2020 12:18 by anon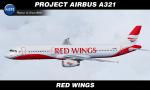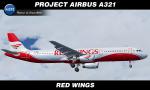 8.66Mb (187 downloads)
FS9/FSX Project Airbus A321 in Red Wings livery. Texture only for freeware Project Airbus model. Repaint by Sergey Gleba aka serg09. Link to my products on SimMarket: http://secure.simmarket.com/paintsim.mhtml
Posted Jul 4, 2020 12:31 by Sergey Gleba aka serg09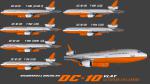 162.02Mb (1647 downloads)
This is a special model conversion project to create the first ever flyable DC-10 VLAT (Very Large Air Tanker) in the sim world. This modification includes updated dynamic lighting, custom retardant effect, and obviously the external tank. This project has evolved from the SGA DC-10 by Thomas Ruth and Eric Cantu. It was made FSX native by George Arana. Whom also assisted in the external tank attachment and other parts of the project. Without the exceptional base model and the help of all those involved, this project never would have come together. This package includes 2 models and 6 liveries. A DC-10-10 model, which the original VLAT conversion was done to to create T-910. The original T-910 was contracted by Cal Fire in 2007-08 which is represented in this single livery on that model. The second model, the DC-10-30 which the fleet for 10 Tanker Air Carrier now exists entirely of consists of the remaining 5 liveries. Those liveries represent T-910, 911, 912, and 914 in US operation liveries. The 6th is of T-910 in NSW RFS contract livery for Australia in the 2018-19 season. Designed in P3Dv4.5, but should work with FSX and most likely P3Dv5, but is untested in either. Original design credit goes to SGA / Thomas Ruth and Eric Cantu. VLAT Conversion by Nicholas Mitchell and George Arana.
Posted Jul 4, 2020 03:48 by Nicholas Mitchell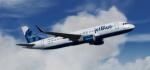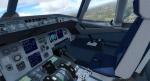 87.77Mb (1855 downloads)
FSX/P3D Airbus A320-200 Sharklets jetBlue 'Blueberry' package. US budget airline jetBlue is based at New York Kennedy International Airport and currently have 130 Airbus A320-200 in their fleet and fly to destinations around the USA, Mexico and Latin America. A320 sharklets model by Project Airbus updated by Collin MacKenzie. Revised original VC by Microsoft updated by Collin MacKenzie to include built in FMC and more. Textured and assembled for P3D/FSX by Chris Evans Assembled for P3D v4.5 by Chris Evans. Should work in FSX and other P3D
Posted Jul 4, 2020 03:13 by chris evans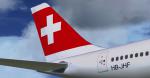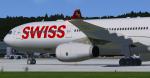 6.09Mb (446 downloads)
Swiss (HB-JHF) Texture for the Thomas Ruth A330-300 RR Engine model. This texture is a part of my project to attempt to re-texture the Thomas Ruth A330s with 4096*4096 HD Textures. Special thanks to Oniel Black for helping with the engine intake and slats textures. Feel free to join the JetRepaintsSG group on Facebook for more of my repaint works! Installation instructions have been included in the file. Made by Muhammad Akmal Farhan
Posted Jul 4, 2020 02:04 by Muhammad Akmal Farhan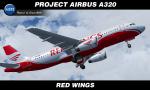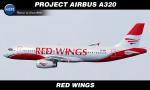 9.28Mb (194 downloads)
FS9/FSX Project Airbus A320-214 in Red Wings livery. Texture only for freeware Project Airbus model. Repaint by Sergey Gleba aka serg09. Link to my products on SimMarket: http://secure.simmarket.com/paintsim.mhtml
Posted Jul 3, 2020 08:49 by Sergey Gleba aka serg09