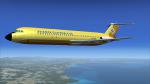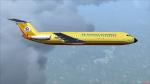 3.53Mb (130 downloads)
This is a repaint of the BAC 111-500 in Aviateca colors. The freeware BAC-111 500 by David Maltby is needed for this repaint. Textures are 32bit DDS & BMP. This repaint was tested on FSX-SE. It should work on FSX & P3D v1-3, and FS2004. History of TG-AVA: BAC 1-11-518FG was delivered new to Court Line on April 30 1970. In December 1971 it was leased to LANICA of Nicaragua for 4 months before being returned to Court Line in March 1972. After the collapse of Court Line on August 15 1974, it was delivered to British Airways who then sold it to Transbrasil in October of the same year. Aviateca became interested and bought the liner on September 4 1975. After 4 years service with Aviateca, it was bought by Austral Lineas Aereas of Argentina in March 1979, and eventually retired in December 1993.
Posted Mar 24, 2020 01:57 by Ted Giana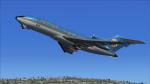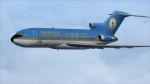 18.85Mb (213 downloads)
This aircraft was delivered new to World Airways on August 20 1967 and went through a lot of lessors before being bought by ALM (Antilles) on October 30 1979. Then it was purchased by Gateway Aircraft Leasing on February 6 1979, from whom Aviateca leased it from on July 15 1979. It flew with Aviateca for 10 years before eventually being bought by UPS on December 13 1989. Textures only. Requires the TDS Boeing 727-100 full model.
Posted Mar 24, 2020 01:55 by Ted Giana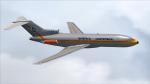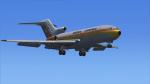 20.03Mb (186 downloads)
This is a repaint of the 727-25C in Aviateca Guatemala colors. The freeware 727-100 by Tenkuu Developers Studio (TDS) is needed for this repaint. Textures are 32 bit DDS & BMP. This repaint was tested on FSX-SE. It should work on FSX, P3D v1-4, & FS2004. HISTORY of TG-ALA: This jetliner began life with Eastern Airlines when it was delivered new to them on February 2 1967. 12 years later it was bought by International Air Leases on January 25 1979, who then leased it to Aviateca on February 10 1979. Aviateca went on and bought it outright on September 24 1981. It provided Aviateca valuable service for 10 years before being sold to UPS on December 13 1989.
Posted Mar 24, 2020 01:54 by Ted Giana
86.38Mb (1833 downloads)
FSX/P3D Airbus A320-200 'neo theme' Gulf Air 2020 package. Gulf Air is the flag carrier airline of Bahrain and currently has 5 A320NEO with a further 7 on order. A320 sharklets model by Project Airbus updated by Collin MacKenzie. Revised original VC by Microsoft updated by Collin MacKenzie to include built in FMC and more. Textured and assembled for P3D/FSX by Chris Evans. Should work in FSX and other P3D
Posted Mar 23, 2020 10:27 by chris evans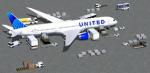 10.40Mb (512 downloads)
FSX United NC Boeing 787-9 AGS V6. New Animated Ground Servicing. New static displays. New landing / taxi soft light beams. New 2D panel. (No VC) Model design and paint by Camil Valiquette. ( CamSim )
Posted Mar 22, 2020 00:16 by Camil Valiquette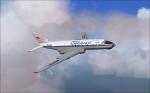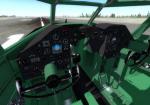 16.79Mb (1128 downloads)
Samdim Tu-124 COOKPOT, Tupolev's baby BADGER. FSX native, VC is the Alphasim BADGER. I ran a fresh BADGER VC through the latest MCX, and it looks better. Gauges are the BADGER_X and weapons package by Y.T.
Posted Mar 21, 2020 03:48 by Anon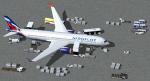 10.50Mb (570 downloads)
AGS V6. New Night lights reflection. New Animated Ground Servicing. New static displays. New winglets. New wing root. New landing / taxi soft light beams. New 2D panel. (No VC). Model design and paint by Camil Valiquette. ( CamSim )
Posted Mar 21, 2020 02:46 by Camil Valiquette
84.38Mb (1572 downloads)
FSX/P3D Airbus A319-100 Lufthansa Star Alliance package. Germany's flag carrier airline has it's main hubs at Frankfurt and Munich and currently operate 25 Airbus A319-100. The A319 is a shorter version of the A320 family. Includes enhanced Thomas Ruth VC with updates by Louis Quintero and some further edits by Chris Evans (FSX : Go to Views -Instrument Panel. P3D: Go to Vehicle - Instrument panel), Custom CFM sounds. Also added jetway configs (Ctrl J). Model by Project Airbus. Textured and assembled for P3D/FSX by Chris Evans
Posted Mar 20, 2020 06:59 by chris evans

10.14Mb (1172 downloads)
AGS V6. New Animated Ground Servicing. New static displays. New landing / taxi soft light beams. New tail. New 2D panel. Model design and paint by Camil Valiquette. ( CamSim )
Posted Mar 19, 2020 01:08 by Camil Valiquette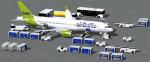 10.51Mb (1037 downloads)
FSX airBaltic Airbus A220-300 AGS V6. New Animated Ground Servicing. New static displays. New landing / taxi soft light beams. New tail. New 2D panel. (No VC). Model design and paint by Camil Valiquette. ( CamSim )
Posted Mar 17, 2020 12:08 by Camil Valiquette