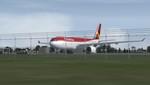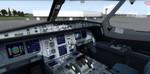 39.93Mb (3589 downloads)
FSX/P3D Airbus A330-200 Avianca package. Columbian flag carrier Avianca currently operate 8 Airbus A330-200's to destinations throughout the America's and to a few cities in Europe. Includes VC. Model and VC by Thomas Ruth. I included the great textures by Ryan Gabyo. Corrected Contact points and views. Requires either FSX Acceleration or SP1 and SP2 to be installed. Includes FMC by Garret Smith. A330 sounds and manual included. Custom packaged by Chris Evans
Posted Jun 23, 2016 07:34 by chris evans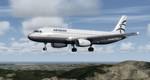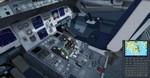 70.77Mb (4262 downloads)
FSX/P3D Airbus A320-200 Aegean package for FSX. Aegean is the largest Greek airline, flying to destinations through Greece as well ad Europe and the Middle East. Aegean currently have a fleet of 38 A320-200 (2016). Includes enhanced default A321 VC with better gauges and popup Garrett Smith FMC (Go to FSX top menu - Go to Views -Instrument Panel), GPWS callouts. Custom CFM sounds. Views corrected. Also added jetway configs (Ctrl J). Model by Project Airbus. Professional textures by Mathieu Vos. Added the improved VC textures by Ricardo_tv. Configured and tested by Chris Evans
Posted Jun 22, 2016 11:36 by chris evans
0.11Mb (1239 downloads)
Only necessary if you have a blank FMC icon spot in VC and main 2d panel and no sound when the warning is active of Dietmar Loleits TCAS! Sorry about the circumstances!
Posted Jun 21, 2016 18:54 by Andiroto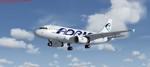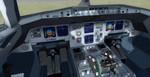 59.56Mb (2658 downloads)
FSX/P3D Airbus A319-100 Adria Airways. Adria is Slovenia's largest airline and concentrates mainly on the business market with destinations around Europe and Russia. Adria currently (2016) operate 3 Airbus A319-100 aircraft. Includes enhanced default A321 VC with better gauges and popup Garrett Smith FMC (Go to FSX top menu - Go to Views -Instrument Panel), GPWS callouts. Custom CFM sounds. Views corrected. Also added jetway configs (Ctrl J). Model by Project Airbus. High quality textures by Tomi Koivunen. Improved VC tetures by Ricardo_tv. Assembled, configured and tested in P3d by Chris Evans
Posted Jun 21, 2016 11:30 by chris evans

53.91Mb (1878 downloads)
FSX/P3D3 (not p3d4) BAC 1-11 One-Eleven N200JX painted on Dave Maltby's Bac 1-11. Textures by Michael Mainiero.
Posted Jun 21, 2016 03:13 by Michael Mainiero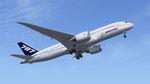 42.58Mb (1412 downloads)
FSX/P3D Boeing B787-8 base pack for FSX and P3D AI traffic(Note:This model pack cannot be used in FS9). Included original MDL,FDE, paintkit and 8 airlines repaints(Boeing-GE, Boeing-RR, China Southern, Oman Air, Royal Air Maroc, Royal Brunei, Thai Airways, Xiamen Airlines). Model, FDE and all textures and documents by Mitsushi Yutaka (FSpainter).
Posted Jun 20, 2016 16:52 by uploader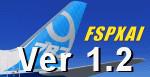 0.83Mb (385 downloads)
FSX/P3D Boeing B787-9 for AI traffic MDL update - Version1.2 (Note:This model pack cannot be used in FS9). Fixed engine inside objects disappear problem on low LOD model. Included fixed MDL for both GE and RR. By Mitsushi Yutaka(FSpainter).
Posted Jun 20, 2016 16:38 by uploader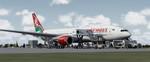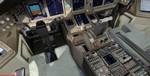 56.67Mb (2625 downloads)
FSX/P3D Boeing 777-200ER Kenya Airways with Virtual Cockpit and working Honeywell FMC. Kenya Airways currently (2016) operate 2 Boeing 777-200ER aircraft and fly to destinations in the middle and far East, Europe, India and Africa. Includes revised VC and FMC (via Views-Instrument panel). Model features are Opening doors & Cargo doors, detailed textures, accurate paint, dynamic shine & effects, dynamic flexing wings that respond to turbulence, fully independent suspension, trim animation, gear steering, accurate flight dynamics, spoiler animation, reflective cockpit windows, crash effects, animated tilting bogies, full night lighting, ground service vehicles when cargo door open, (FSX - Go to Views - Instrument Panel -Posky Util), detailed virtual cockpit and more. Added jetway (Ctrl J) and custom B777 sounds. I have used the great textures by Alejandro Magadan. See FMC docs. P3D USERS NOTE: Some cockpit instruments can only be set in the 2d panel. Use F9 and F10 to switch between VC and 2d panels. Prepared and assembled for FSX by Chris Evans.
Posted Jun 20, 2016 09:50 by chris evans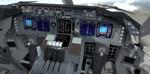 33.98Mb (1906 downloads)
FSX/P3D Boeing 747-400BCF Kalitta Air/DHL Cargo. Michigan based cargo airline operate 6 Boeing 747-400BCF aircraft, 2 of which are a joint enterprise between DHL and painted in hybrid Kalitta/DHL colors. Project Opensky Boeing 747-400F assembled and upgraded for FSX/P3D with the developed B747 VC (virtual 3d cockpit) from Alejandro Rojas Lucenda (Manual included). This is the Project Opensky FSX native Boeing 747-400 model, and includes ground cargo servicing, stairs (FSX - Go to Views - Instrument Panel -Posky Utility. In P3D go to Vehicle - Instrument panel - Posky Utility), opening nose section and more. Included CF engine sounds with realistic jet whine to make your flight sound great. Thank you to Project Opensky for their contributions to the worldwide community of flight simulation. I have added the great textures by Mathieu Vos. Also includes the Boeing 747 VC textures upgrade. This give a much clearer 747 interior virtual cockpit look. Assembled, edited and tested in FSX Acceleration and P3D by Chris Evans.
Posted Jun 19, 2016 13:47 by chris evans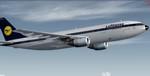 44.68Mb (2918 downloads)
FSX/P3D Airbus A300B2 Lufthansa package. The A300 is a short to medium range wide bodied jet airliner produced between 1971 and 2007. Lufthansa operated the A300 B2 between 1976 and 1988. Model and VC by Thomas Ruth. Added FMC by Garret Smith. I included the textures by Mike Pearson and custom CFM soundpack. Added correct jetway configs. Manual included. Zip preview for larger pictures. Assembled for Prepar3D and FSX by Chris Evans.
Posted Jun 18, 2016 13:53 by chris evans