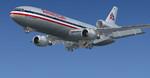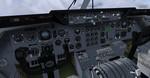 63.55Mb (4554 downloads)
McDonnell Douglas DC-10-10 American Airlines package for FSX. American Airlines operated the DC-10 for nearly 30 years, between 1971 and 2000. Includes custom VC. Model and VC by Thomas Ruth. Includes comprehensive VC with working wipers. I included the great textures by Mike Pearson. Added FMC by Garret Smith. Custom packaged by Chris Evans
Posted Nov 6, 2015 12:22 by chris evans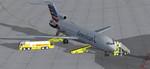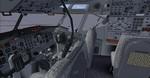 32.19Mb (2445 downloads)
Boeing 727-200 American Airlines New livery package. Model by TDS. Boeing 727 interior model/VC by Thomas Ruth. Textures by Luis Castro
Posted Nov 6, 2015 05:03 by Luis Castro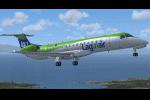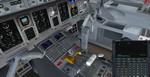 38.24Mb (2425 downloads)
LagunAir was a Spanish airline, based in the city of Leon. It is operating domestic flights linking the cities of Leon, Valladolid and Salamanca with Barcelona, Palma de Mallorca and Valencia, as well as other summer destinations. Addons FMC, Groundhandling, Callout and sound GE CF34-8C1. Full aircraft, Model by Project Opensky, FSX vc updated by Chris Evans, livery by Juan Villamor.
Posted Nov 5, 2015 08:09 by Juan Villamor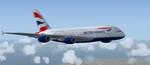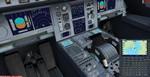 69.13Mb (17997 downloads)
Airbus A380-800 British Airways G-XLEB. As of 2015 British Airways operate 9 A380's with 2 more on order. Includes full working VC, working wipers, with GPWS and FMC. Added exits for Jetways (press Ctrl J) and better Thomas Ruth VC with updates by Chris Evans and Louis Quintero. Use FMC under Views/Instrument panel in FSX menu. Model/VC by Project Airbus/Thomas Ruth. I included the great textures by Abdullah Rahman . Prepared and assembled for FSX by Chris Evans.
Posted Nov 5, 2015 04:21 by chris evans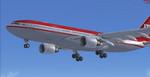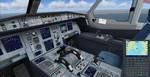 36.53Mb (1708 downloads)
Airbus A330-200 LTU package for FSX. LTU was a German leisure airline and at the time of takeover by Air Berlin in 2007, it operated 8 A330-200 with 2 more on order. Includes VC. Model and VC by Thomas Ruth. I included the high quality textures by John Hanock. Requires either FSX Acceleration or SP1 and SP2 to be installed. Includes FMC by Garret Smith. A330 sounds and manual included. Custom packaged by Chris Evans
Posted Nov 4, 2015 13:06 by chris evans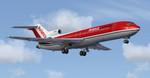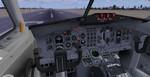 29.78Mb (2616 downloads)
Boeing 727-200 Avianca package. Model by TDS. Boeing 727 interior model/VC by Thomas Ruth. Textures by Luis Castro
Posted Nov 4, 2015 03:30 by Luis Castro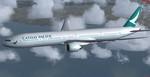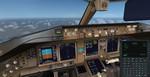 42.26Mb (7213 downloads)
On 1 November, 2015, Cathay Pacific Airways officially unveiled its new fleet livery, on its long-haul flagship, the Boeing 777-300ER. Enjoy this complete package of Project Opensky's Boeing 777-300ER complete with VC including Garret Smith's FMC, with the new repaint! This is my first attempt at repainting.
Posted Nov 3, 2015 02:50 by Liam Straughan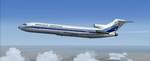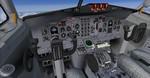 30.44Mb (1422 downloads)
Boeing 727-200 Aerolineas Argentinas package. Model by TDS. Boeing 727 interior model/VC by Thomas Ruth. Textures by Luis Castro
Posted Nov 2, 2015 06:17 by Luis Castro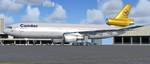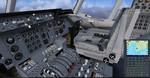 62.77Mb (2049 downloads)
McDonnell Douglas DC-10-30 Condor package for FSX. German airline, Condor, operated the DC-10-30 for nearly 20 years, between 1979 and 2000. Includes custom VC. Model and VC by Thomas Ruth. Includes comprehensive VC with working wipers. I included the great textures by Mike Pearson. Added FMC by Garret Smith. Custom packaged by Chris Evans
Posted Nov 1, 2015 11:44 by chris evans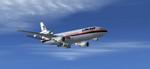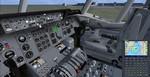 63.00Mb (924 downloads)
McDonnell Douglas DC-10-30 Laker Airways package for FSX. Air France operated the DC-10-30 between 1992 and 1995. Laker Airways was founded by Freddie Laker and became the second long-haul, low-cost, no frills airline in 1977, operating low-fare flights between London Gatwick Airport and New York John F. Kennedy Airport (after the pioneering Icelandic airline Loftleioir). Laker flew its last flight on 5 February 1982, going bankrupt thanks to the recession at that time. Includes custom VC. Model and VC by Thomas Ruth. I included the great textures by Mike Pearson. Added FMC by Garret Smith and includes working wipers, CFM sounds and more. Custom packaged by Chris Evans
Posted Oct 31, 2015 06:11 by chris evans