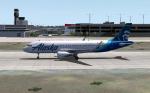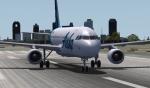 66.38Mb (1222 downloads)
A closer look at the future with post Virgin America and the future of its fleet with Alaska Airlines. N638VA is the first A320 to wear the Alaska colors. Textures and packaging by Nelson Acosta. 2d panel but no VC. Model by Project Airbus.
Posted May 25, 2017 12:45 by Nelson Acosta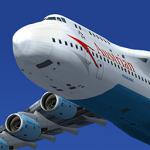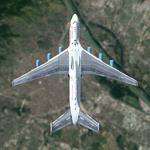 14.62Mb (532 downloads)
High resolution textures only in Austrian Airlines colours for the great Antonov An-225 model created by Thomas Ruth. New textures for fans, new wheels, corrected doors, new windows, new wings, added details, corrected bumps, new lights and specular, .... enjoy ! Requires the original package by Thomas Ruth:
Posted May 24, 2017 11:39 by Dagobert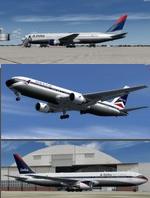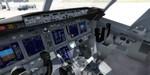 50.71Mb (2899 downloads)
P3D/FSX Boeing 767-300ER Delta Airlines 3 livery package with advanced VC. This package contains the three liveries worn by Delta's 767-300 fleet; the original "Widget" livery, the 1997 "Ron Allen" scheme, and the 2000 "Wavy Gravy". Delta Airlines currently (May 2017) operate 58 Boeing 767-300ER. Native FSX B767-300ER model by Skyspirit with advanced 737-800 VC added. Includes utility for ground services, cargo, stairs, etc (FSX find it under - Views/P3D Vehicle - Instrument panel - - Posky Utility). The fabulous freeware native FSX Boeing 767-300ER model from Skyspirit will be enjoyed by many more people who do not know how to install a VC, views, exits, Utilities etc into a FSX native model. The layout fof the 767 cockpit is not a million miles away from the advanced 737-800. The VC is the Alejandro Rojas Lucena/FSND fantastic revised Boeing 737-800 VC model. This VC model includes Working wipers (right mouse click on switch) with rain effect. Switches for LCD Screens, EICAS, PFD, MFT. Autobrake switch. Opening pilots window. Cabin Lights switch. Realistic FMC. Ground Proximity Warning System (GPWS), More Realistic night VC textures. Exits and views corrected for FSX/P3d. I have added the great textures by Joe Shimel and added 767 sounds for more realism. See VC docs to get the best out of the VC and FMC. Packaged for P3D/FSX by Chris Evans.
Posted May 24, 2017 06:33 by chris evans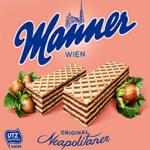 14.24Mb (434 downloads)
High resolution textures only in the "Manner" - theme for the great Antonov An-225 model created by Thomas Ruth. Textures for wheels, new windows, new wings, added details, corrected bumps, new lights and specular, .... enjoy ! Requires the original package by Thomas Ruth
Posted May 23, 2017 10:41 by Dagobert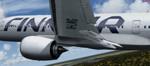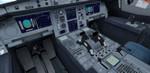 68.40Mb (2566 downloads)
FSX/P3D Airbus A350-900XWB Finnair package. Helsinki based national carrier of Finland, Finnair currently (May 2017) have 8 A350-900 in operation with a further 11 on order. Deliveries are expected through until 2023. The Airbus A350 XWB is a family of long-range, twin-engine wide-body jet airliners from the European aircraft maker Airbus. The A350 is the first Airbus aircraft with both fuselage and wings made mainly from carbon fibre structure. The A350 is intended to replace the A340 and compete with Boeing's 787 and 777. Added the great textures by Stefan Bree. Assembled using the pack base by FSPainter with enhanced Thomas Ruth VC with updates by Phillip Wallaert, Louis Quintero and some further edits by Chris Evans.
Posted May 22, 2017 12:59 by chris evans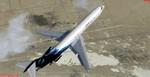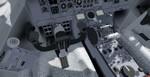 40.54Mb (1842 downloads)
FSX/P3D Boeing 727-200F Zero-G Package with enhanced VC. Zero Gravity Corporation (also known as ZERO-G) is based in Arlington, Virginia and operates weightless flights from various US airports. Zero-G opererates both tourist and research flights and currently operate 1 Boeing 727-200 freigher aircraft. Model and VC by Thomas Ruth with enhancements by Luis Quintero including Garret Smith's FMC. The VC includes working wipers, Honeywell FMC and more. See Panel manual for more info. I have used the great textures by Paul Craig. See manual to get the best out of the VC. Assembled and prepared for FSX by Chris Evans.
Posted May 21, 2017 05:40 by chris evans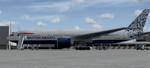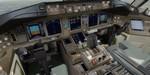 53.80Mb (3956 downloads)
FSX/P3D (up to v3 - not v4) Boeing 777-200ER British Airways 'Delftblue Daybreak 1' Package. Includes Virtual Cockpit and working FMC. British Airways currently (April 2017) operate 43 Boeing 777-200ER aircraft. Many are themed - this one 'Delftblue Daybreak 1'. Includes revised VC and Honeywell FMC (via Views-Instrument panel). Project Opensky model features opening doors & cargo doors, detailed textures, accurate paint, dynamic shine & effects, dynamic flexing wings that respond to turbulence, fully independent suspension, trim animation, gear steering, accurate flight dynamics, spoiler animation, reflective cockpit windows, crash effects, animated tilting bogies, full night lighting, stairs, ground service vehicles when cargo doors open, (FSX - Go to Views - Instrument Panel -Posky Util. In P3D go to Vehicle-Instrument panel - ), detailed virtual cockpit and more. Added custom B777 sounds. To use FMC - Go to Views - Intrument panel - FMC thanks to Garret Smith. See FMC docs. Fantastic native FSX model by Skyspirit/Project Opensky. . Jetway exits. I have included the great textures by Ben Jones. Zip preview for images. Prepared, tested and assembled for FSX by Chris Evans.
Posted May 20, 2017 04:43 by chris evans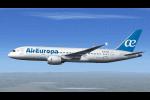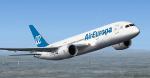 100.26Mb (2442 downloads)
The first Air Europa B787-8 Dreamliner has landed today at the airport March 16 2016 in Adolfo Suarez Madrid-Barajas, after delivery flight nonstop for 6,643 kilometers from the assembly plantUS manufacturer in North Charleston, South Carolina. Model TDS, texture Juan Villamor, noVC only 2D.
Posted May 20, 2017 04:35 by Juan Villamor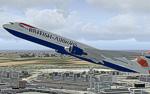 3.44Mb (677 downloads)
Basic version with default 2d panel. The Boeing 767 is a twin-engine aircraft of the U.S. aircraft manufacturer Boeing . The economically very successful low-wing monoplane was the first long-haul Boeing aircraft with only two engines and is produced today. Without virtual cockpit. Free for private use. By Andreas Meyer - www.afs-design.de
Posted May 20, 2017 04:24 by Andreas Meyer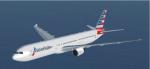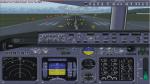 3.54Mb (723 downloads)
This is my second update for FSX of the AFS Boeing 767-X by Andreas Meyer. What I did before: I changed the panel for one from Mike Stone's b737-800 and added a hud and a speed brake light. The hud makes it easier to line up with the runway for landing, at least for me. I added all the wheels, changed the touchdown effect and corrected the scrape points. Now: I have updated the flight dynamics so that you can fly at low altitude on autopilot without the nose going up and down. No virtual cockpit.
Posted May 18, 2017 11:53 by Bob Chicilo