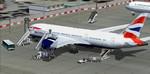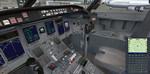 134.51Mb (6451 downloads)
FSX Boeing 787-3 British Airways G-ZCJA with VC for FSX Includes Buses, fuel truck, stairs, cargo and more. Go to VIEWS - INSTRUMENT PANEL - UTIL. The wonderful new Boeing 787-3 from TDS will be enjoyed by many more people who do not know how to install a VC into a FSX native model. The VC is from the default FSX CRJ-700 as I decided to see what this looked like. I saw in images that the B787 cockpit is a little like this VC. I have added Honeywell FMC and modified the panel to include the MFD glass gauge from the 737. There are custom Boeing sounds included for that extra realism. Model is not modified in any way. VC added and aircraft.cfg edited to allow correct VC views. Credits to TDS wonderful native FSX Boeing 787-3 RR model and great BA textures by Stefan Bree. Prepared and assembled for FSX by Chris Evans.
Posted Aug 26, 2014 06:30 by chris evans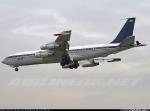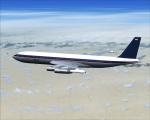 8.70Mb (615 downloads)
FSX/FS2004 IRIAF (Islamic Republic of Iran Air Force )textures for the Boeing 707 package by Libardo Guzman. Textures by Mohammad Faali .
Posted Aug 25, 2014 20:55 by Mohammad Faali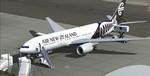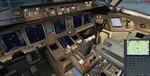 59.51Mb (5193 downloads)
Boeing 777-200ER Air New Zealand with Virtual Cockpit and working Honeywell FMC for FSX. Boeing 777-200ER Air New Zealand ZK-OKC. Includes revised VC and Honeywell FMC (via Views-Instrument panel). Project Opensky model features opening doors & cargo doors, detailed textures, accurate paint, dynamic shine & effects, dynamic flexing wings that respond to turbulence, fully independent suspension, trim animation, gear steering, accurate flight dynamics, spoiler animation, reflective cockpit windows, crash effects, animated tilting bogies, full night lighting, ground service vehicles when cargo door open, (FSX - Go to Views - Instrument Panel -Posky Util), detailed virtual cockpit and more. Added correct jetways (Ctrl J) Added custom B777 sounds. I have used the great textures by Cory Ford. To use FMC - Go to Views - Intrument panel - FMC. See FMC docs.Model by Project Opensky. Textures by Britney Ren. Zip preview for images. Prepared, tested and assembled for FSX by Chris Evans.
Posted Aug 25, 2014 05:01 by chris evans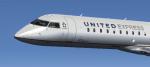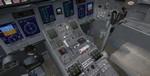 71.76Mb (5198 downloads)
Project Opensky CRJ-700 w/ CRJ-700 VC & Some Goodies. Includes 2D Hud, Realistic Soundpack, & Enhanced VC Textures.
Posted Aug 24, 2014 10:18 by Robert Taylor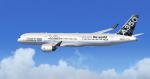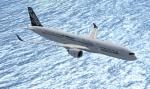 9.30Mb (1890 downloads)
Thsi pack contains model, AGS ground support, and high quality 32bit textures of the MSN005 Around the world tour livery. Model by: Camil vaquette. (No VC) Textures by Mees Jansen.
Posted Aug 24, 2014 08:41 by Mees Jansen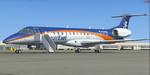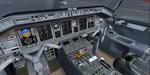 33.94Mb (4354 downloads)
FSX Bonair Exel Embraer 145MP Package. Bonaire Express was an airline based in Bonaire, Netherlands. It was the regional airline for the Netherlands Antilles and also acted as a feeder to KLM for its long-haul services to Europe. Ceased in 2005. Model by Project Opensky with VC. Edited to add missing gauges and added Honeywell FMC (Instrument panel - Views). High quality model with opening doors and stairs. All credit to the fantastic talents of the Project opensky team. Please read enclosed docs and if you don't have it - be sure to add msvcr70.dll to main FSX folder to see gauges. FSX assembly and panel updates by Chris Evans. Includes steering fix. Zip preview for more images
Posted Aug 23, 2014 10:23 by chris evans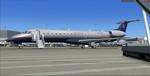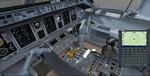 50.04Mb (4022 downloads)
FSX Embraer 145LR United Express (Trans State Airlines) Package. United Express is the brand name for the regional branch of United Airlines, under which eleven individually owned regional airlines operate short and medium haul feeder flights. This livery is for Trans State Airlines which operates 28 EMB145's. Model by Project Opensky with VC. Edited to add missing gauges and added Honeywell FMC (Instrument panel - Views). High quality model with opening doors and stairs. All credit to the fantastic talents of the Project opensky team. Please read enclosed docs and if you don't have it - be sure to add msvcr70.dll to main FSX folder to see gauges. FSX assembly and panel updates by Chris Evans. Includes steering fix. Zip preview for more images
Posted Aug 22, 2014 08:04 by chris evans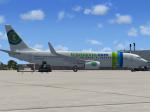 8.87Mb (1196 downloads)
Transavia textures for the default FSX Boeing 737-800. Texture only
Posted Aug 22, 2014 06:01 by Maximilian Quaeck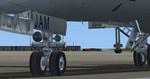 0.06Mb (2263 downloads)
Fix for the Embraer 135 and 145 steering problem. Fixes the nosewheel skid on the Project Opensky EMB 135 and 145. Only install if you have the nosewheel skid
Posted Aug 21, 2014 18:30 by kurmark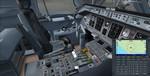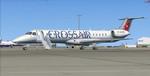 41.21Mb (2195 downloads)
FSX Embraer 145LU Crossair Package. Embraer 145LU Crossair HB-JAM. Cossair was a Swiss regional airline headquartered on the grounds of EuroAirport Basel-Mulhouse-Freiburg in Saint-Louis, Haut-Rhin, France, near Basel, Switzerland. It became Swiss International Air Lines after taking over most of the assets of Swissair following that airline's bankruptcy in 2002. Model by Project Opensky with VC. Edited to add missing gauges and added Honeywell FMC (Instrument panel - Views). High quality model with opening doors and stairs. All credit to the fantastic talents of the Project opensky team. Please read enclosed docs and be sure to add msvcr70.dll to main FSX folder to see gauges. FSX assembly and panel updates by Chris Evans. Zip preview for more images
Posted Aug 20, 2014 10:27 by chris evans