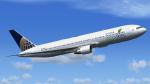 60.74Mb (3442 downloads)
SkySpirit 2010/Project Opensky Boeing 767-300ER in the colours of United Airlines "Eco-Skies". Model by Hiroshi Igami. The VC is the Alejandro Rojas Lucena/FSND fantastic revised Boeing 737-800 VC model. Repaint by Jacques Louw
Posted Dec 13, 2015 14:53 by Jacques Louw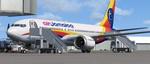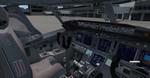 17.08Mb (1780 downloads)
FSX Boeing 737 MAX 8 Air Jamaica Package with Enhanced VC New FSX 737 Max8 model by TDS with advanced 737-800 VC added. The wonderful Boeing 737 Max8 from TDS will be enjoyed by many more people who do not know how to install a VC into a FSX native model. The VC is the Alejandro Rojas Lucena/FSND fantastic revised Boeing 737-800 VC model. This VC model includes Working wipers (right mouse click on switch) with rain effect. Switches for LCD Screens, EICAS, PFD, MFT. Autobrake switch. Opening pilots window. Cabin Lights switch. Realistic FMC. Ground Proximity Warning System (GPWS), More Realistic night VC textures. Added the great textures by Alex Magadan. There are custom Boeing sounds included for that extra realism. Use - Instrument panel - Util for ground vehicles, doors stairs, fuel truck, buses. New Utility allows Bus, fuel, doors and more. (Go to Views - Instrument panel - Utility) Model is not modified in any way. Just the VC added and aircraft.cfg edited to allow correct VC views. Edited and assembled for the many who cannot do this themselves. Credits go to TDS wonderful native FSX Boeing Max8 model. See docs for full credits. See VC docs to get the best out of the VC and FMC. See zip preview for larger images. Assembled and prepared for FSX by Chris Evans.
Posted Dec 13, 2015 03:38 by chris evans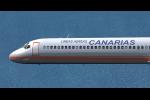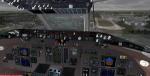 23.43Mb (1744 downloads)
MD83 "Lineas Aereas Canarias" Package. Model by Alejandro Rojas Lucena. Texture by Juan Villamor.
Posted Dec 12, 2015 02:08 by Juan Villamor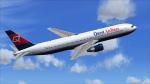 11.71Mb (225 downloads)
SkySpirit 2010/Project Opensky Boeing 767-300ER in the fictional colours of Quest Airlines from the movie "Final Descent". Model by Hiroshi Igami. Repaint by Jacques Louw
Posted Dec 12, 2015 00:18 by Jacques Louw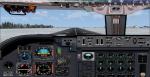 79.12Mb (1568 downloads)
This is an update to the Louis Vosloo repaint of Star Triple Seven, Boeing 747SP owned by televangelist Ernest Angley. Model by Project Open Sky. 2d panel but no vc.
Posted Dec 11, 2015 21:42 by Michael E. Roberts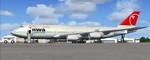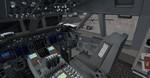 41.86Mb (2357 downloads)
Boeing 747-8i Northwest package with enhanced VC. Boeing 747-8i Northwest package, Assembled and upgraded for FSX with the developed B747 VC (virtual 3d cockpit) from Alejandro Rojas Lucenda (Manual included). This is the Project Opensky FSX native Boeing 747-8i GenX model, and includes ground cargo servicing, stairs (FSX - Go to Views - Instrument Panel -Posky Utility), opening nose section and more. Included CF engine sounds from BrandonG, with realistic jet whine to make your flight sound great. Thank you to Project Opensky for their outstanding donations to the worldwide community of flight simulation. I have included the professional Northwest textures by Flight simStudios. Also includes the Boeing 747 VC textures upgrade. This give a much clearer 747 interior virtual cockpit look. Assembled and edited for FSX by Chris Evans.
Posted Dec 10, 2015 20:50 by chris evans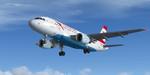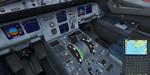 52.83Mb (4696 downloads)
Airbus A319-100 Austrian Airlines for FSX. Austrian purchased their 1st A319 in 2004. As of 2015, Austrian operate 7 Airbus A319-100 aircraft. Includes enhanced default A321 VC with better gauges and popup FMC (Go to FSX top menu - Go to Views -Instrument Panel), GPWS callouts. Custom CFM sounds. Corrected VC views. Also added jetway configs (Ctrl J). Model by Project Airbus. High quality textures by Stephan Bree. FSX assembled with edits and tested by Chris Evans
Posted Dec 10, 2015 05:37 by chris evans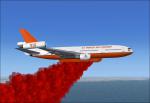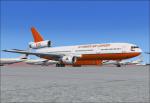 56.41Mb (1684 downloads)
This is an update to the ai-malcontent AI 10 Tanker for fs 2004. Included are the Thomas Ruth DC-10 2d panel, the HJG DC-10/CF6-6 sounds, the Stefan Liebe auto-land gauge, the Nigel Richards fire retardant effects and texture thumbnails. 2D panel only, NO VC panel.
Posted Dec 9, 2015 21:10 by Michael E. Roberts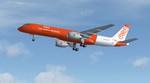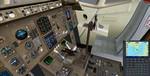 23.32Mb (3945 downloads)
FSX TNT Boeing 757-236SF. Repaint of the Posky Boeing 757-200SF in TNT new livery. Registration OE-LFB. Complete Aircraft with SF model and basic VC. Repaint by Norberto Febles
Posted Dec 9, 2015 02:46 by Adam Afiq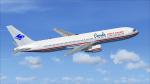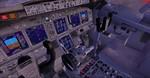 61.49Mb (1056 downloads)
SkySpirit 2010/Project Opensky Boeing 767-300ER. Includes the interior 737-800 vc model by FSND. Featured here in the fictional colours of Canada World Airlines from the movie "Freefall Flight 174" - which is based on a real emergency flight and landing after fuel pump failure . Model by Hiroshi Igami. Repaint by Jacques Louw
Posted Dec 7, 2015 09:19 by Jacques Louw