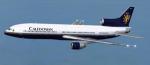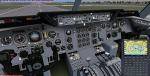 52.03Mb (4367 downloads)
Lockheed L1011-100 Tristar Caledonian "Loch Earn" package for FSX. British Airtours/Caledonian, operated 3 Lockheed L1011 100's in 1984. Includes VC. Model and VC by Thomas Ruth. Included Honeywell FMC by Garrett Smith. I included the great textures by Paul Craig. Custom packaged by Chris Evans (Textures fixed. Apologies for error)
Posted Jan 18, 2017 01:32 by chris evans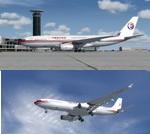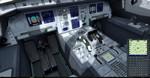 78.17Mb (1886 downloads)
Airbus A330-200 and A330-300 China Eastern twin aircraft package for FSX/P3D. China Eastern is China's 2nd largest airline flying domestic and global routes. China Eastern currently (January 2017) operate 30 Airbus A330-200 and 15 A330-300. Includes VC. 2 complete Models and VC by Thomas Ruth. I included the great textures by He Lingyuan. Requires either FSX Acceleration or SP1 and SP2 to be installed. Added FMC by Garret Smith, custom A330 sounds and A330 manual. Custom packaged by Chris Evans
Posted Jan 17, 2017 12:49 by chris evans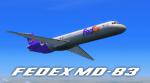 7.54Mb (728 downloads)
More than 1,100 MD-80s have been delivered since it entered service in 1980. It features commercial aviation's first digital flight guidance system and is available in five models: The MD-81, MD-82, MD-83, MD-88, MD-Super 80, and the smaller MD-87.McDonnell Douglas designs and produces a variety of aerospace and defense products. It is one of the world's largest space and defense contractors and the third largest manufacturer of commercial aircraft. The corporation was created in 1967 with the merger of the McDonnell Company of St. Louis and the Douglas Aircraft Company of Southern California. Located in Long Beach, the Douglas Aircraft Company is the commercial aircraft componant of the McDonnell Douglas Corporation. It was founded in 1920 by Donald W. Douglas, and has since delivered more than 45,000 aircraft, including the long line of Douglas Commercial (DC) and McDonnell Douglas (MD) models. Requires the original model by FSND.
Posted Jan 16, 2017 16:01 by Tayler Forster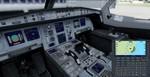 37.02Mb (1664 downloads)
Airbus A330-200 Northwest Airlines package for FSX/P3D. Northwest Airlines was incorporated into Delta in 2009/2010 and previously operated 11 Airbus A330-200 which are now remaining in use by Delta Includes VC. Model and VC by Thomas Ruth. I included the great textures by Fouad Dagher. Requires either FSX Acceleration or SP1 and SP2 to be installed. Added FMC by Garret Smith, custom A330 sounds and A330 manual. Custom packaged by Chris Evans
Posted Jan 12, 2017 12:14 by chris evans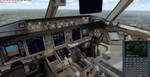 53.28Mb (3755 downloads)
FSX/P3D Boeing 777-200ER Vietnam Airlines package. As of January 2017, Vietnam fly 4 Boeing 777-200 aircraft. These are due to be phased out and replaced by 2018. Includes revised VC and FMC (via Views-Instrument panel). Model features are Opening doors & Cargo doors, detailed textures, accurate paint, dynamic shine & effects, dynamic flexing wings that respond to turbulence, fully independent suspension, trim animation, gear steering, accurate flight dynamics, spoiler animation, reflective cockpit windows, crash effects, animated tilting bogies, full night lighting, ground service vehicles when cargo door open, (FSX - Go to Views - Instrument Panel -Posky Util - P3D Vehicle - Instrument panel - Posky Util), detailed virtual cockpit and more. Added jetway (Ctrl J) and custom B777 sounds. I have added the great textures by John Lawrence. Thanks to Garret Smith for the great FMC. See FMC docs. P3D USERS NOTE: Some cockpit instruments can only be set in the 2d panel. Use F9 and F10 to switch between VC and 2d panels. Prepared and assembled for FSX by Chris Evans.
Posted Jan 11, 2017 12:28 by chris evans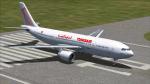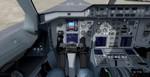 43.74Mb (1940 downloads)
Airbus A300-600R in the colours of TUNISAIR. Model,Panel & Virtual Cockpit created by Thomas Ruth. Repaint by Jacques Louw.
Posted Jan 10, 2017 07:11 by Jacques Louw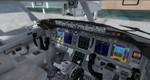 97.03Mb (2313 downloads)
FSX/P3D Boeing 787-9 Norwegian package with new enhanced VC. Norwegian is Europe's 3rd largest low cost carrier and currently (January 2017) operates 4 Boeing 787-9 with a further 9 expected to be delivered in 2017. Model by TDS/ Tenkuu Developers Studio with advanced 737-800 VC added. The high detail Boeing 787-9 from TDS will be enjoyed by many more people who do not know how to install a VC into a FSX native model. The VC is the Alejandro Rojas Lucena/FSND fantastic revised Boeing 737-800 VC model blended with Ken Wiggington's revisions for the default B737 VC to make it more resemble a 787. This VC model includes Working wipers (right mouse click on switch) with rain effect. Switches for LCD Screens, EICAS, PFD, MFT. Autobrake switch. Opening pilots window. Cabin Lights switch. Realistic FMC. Ground Proximity Warning System (GPWS), More Realistic night VC textures. There are custom Boeing sounds included for that extra realism. I added the great textures by Alejandro Magadan. Model is not modified in any way. The VC added and aircraft.cfg edited to allow correct VC views. TDS wonderful native FSX Boeing 787-8 model. See VC docs to get the best out of the VC and FMC. Assembled and prepared for P3D/FSX by Chris Evans.
Posted Jan 8, 2017 12:40 by chris evans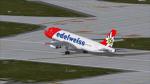 20.73Mb (650 downloads)
Edelweiss Air textures only for the Project Airbus A320-200. Edelweiss Air is a Swiss leisure airline based at Zurich airport.
Posted Jan 6, 2017 16:11 by Jan Portmann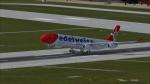 4.86Mb (622 downloads)
Edelweiss Air textures only for the Thomas Ruth A340-300. Edelweiss Air is a Swiss leisure airline based at Zurich airport.
Posted Jan 6, 2017 16:01 by Jan Portmann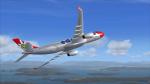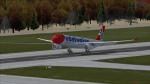 4.27Mb (514 downloads)
Edelweiss Air textures only for the A330-300 by Thomas Ruth. Edelweiss Air is a Swiss leisure airline based at Zurich airport.
Posted Jan 6, 2017 15:48 by Jan Portmann