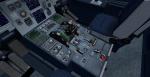 86.98Mb (621 downloads)
FSX/P3D Airbus A320-200 easyjet Holidays package. UK budget airline easyjet currently has 97 A320 aircraft flying to destinations throughout Europe, the Middle East and North Africa. G-EZOA is painted in the easyjet Holidays theme. Model by Project Airbus. 2020 updated VC by Speedbird77 with built in FMC by Garret Smith. Includes A320 operation manual and checklist. Airbus sounds included. Textured and assembled for P3D v5 by Chris Evans. Should work in FSX and other P3D
Posted Dec 1, 2021 12:39 by chris evans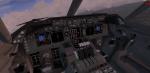 59.32Mb (558 downloads)
P3D/FSX Boeing 747-8F Atlas Air package. US Cargo airline, AtlasAir currently has 10 Boeing 747-8F with another 2 on order. Atlas Air will recieve the last Boeing 747 ever built! Skyspirit/Project Opensky native FSX Boeing 747-8F assembled and upgraded for FSX with the developed B747 VC (3d virtual cockpit) from Alejandro Rojas Lucenda (Manual included). This is the Project Opensky FSX native Boeing 747-800F model, and includes ground cargo servicing, stairs (FSX - Go to Views/P3D go to Vehicle - Instrument Panel -Posky Utility), opening nose section and more. Custom GE sounds included. Also includes the Boeing 747 VC textures upgrade. This give a much clearer 747 interior virtual cockpit look. Textures and assembled for P3Dv5 by Chris Evans. Should work in FSX and previous P3D versions.
Posted Nov 30, 2021 12:55 by chris evans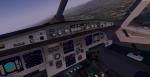 62.28Mb (517 downloads)
FSX/P3D Airbus A330-300 Swiss package. Swiss currenlt have 14 Airbus A330-300 in their fleet. Model by Thomas Ruth. Also added jetway configs (Ctrl J). Revised original VC by Microsoft updated by Collin MacKenzie to include built in FMC and more. Previous versions had 6100 and 3700 downloads. Textured and assembled for P3D5 (Should also work in other P3D and FSX) by Chris Evans
Posted Nov 29, 2021 13:10 by chris evans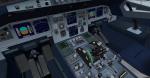 75.01Mb (348 downloads)
FSX/P3D Airbus A321-200 TAP Portugal package. Portugal's flag carrier airline is based at Lisbon International Airport and currently have 3 Airbus A321-200. Airbus A321 model by Project Airbus FSX native format and updated VC by Speedbird77. Autobrakes fully functional within the vc. Check near the gear lever. ECAMS lower screen is more accurate. Credit to "FsWorX". Includes A321 checklist. Airbus sounds included. Tested in P3D v5 and should work in FSX and previous P3D versions. Zip preview for images. Textured and packaged by Chris Evans
Posted Nov 28, 2021 07:38 by chris evans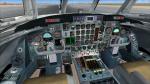 152.52Mb (1306 downloads)
Lockheed L-1329 Jetstar II FSX light version FSX (only) light version to cure the remaining CTD issues, but dedicated P3D model (PBR will follow) With help of Michael Pook and Erwin Welker Model donated by Jim Goldman for FREE COMMUNITY PROJECT READ THE MUST READ REALLY file !!!! Lockheed JetStar (company designations L-329 and L-1329; designated C-140 in US military service) is a business jet produced from the early 1960s to the 1970s. The JetStar was the first dedicated business jet to enter service, as well as the only such airplane built by Lockheed. Read here too: http://www.sim-outhouse.com/sohforum...tstar-II/page16 Roland Berger aka thunder 100 @ SOH
Posted Nov 27, 2021 05:26 by Roland Berger aka thunder100 @ SOH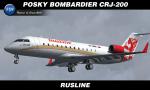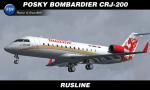 3.54Mb (130 downloads)
FS9/FSX Posky Bombardier CRJ-200 in Rusline Airlines livery. Textures only for the freeware Project Opensky model. Description and instruction in the archive. Repaint by Sergey Gleba aka serg09. Link to my products on SimMarket: http://secure.simmarket.com/paintsim.mhtml
Posted Nov 27, 2021 04:51 by Sergey Gleba aka serg09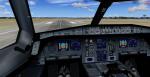 76.55Mb (446 downloads)
FSX/P3D Airbus A340-300 AirX Charter package. AirX Charter is a Maltese based private charter airline and currently have 2 A340-300 in their fleet. Model by Thomas Ruth. Added the better Thomas Ruth modified VC with latest updates by Chris Evans and Louis Quintero. Added correct jetway configs, wing views and wheel levels. Manual included. Zip preview for larger pictures. Checklist by Werner Schott included. Textured and assembled for P3D v4.5 by Chris Evans. Should work in FSX and earlier P3D versions.
Posted Nov 26, 2021 12:39 by chris evans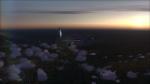 9.54Mb (161 downloads)
Textures for the FSX default Boeing 737-800. Repaint By Me (Maldivian001)
Posted Nov 26, 2021 01:33 by Maldivian001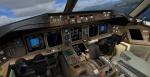 74.35Mb (497 downloads)
FSX/P3D Boeing 777-300ER Air Canada Retro v2 updated with re-animated and revised virtual cockpit. Korean Saudi Arabia's flag carrier airline currently have 39 Boeing 777-300ER. Model by Hiroshi Igami, Yosuke Ube with support of Posky members. Original VC by Jacob Kubique. Converted to FSX native by Zachary777. VC updates by Speedbird77 with gauges by G. Munro and Ken Wiggington. See Credits for more. Textured and assembled for P3d v5 by Chris Evans. Should also work in FSX nd previous P3D.
Posted Nov 25, 2021 12:31 by chris evans
324.40Mb (1296 downloads)
FSX/P3D LOCKHEED L1011-100 TriStar classic liveries collection. Based on Thomas Ruth and Eric Cantu's model, featuring a brand new Airfile. The VC model is Thomas Ruth's DC10 Interior with some minor texture modifications, alongside my improved DC10 2D Panel V4. This package of the iconic TriStar wide-body airliner is a rework of the great "Tom_L1011" base package. The exterior model is the original, however all aircraft textures have been enhanced to 4096x4096 pixels (4K) DDS DXT5 with increased detailling and better night lighting. This collection contains 17 beautiful liveries from some of the most iconic airlines from the 80's, including: Air Canada, LTU, ANA, British Airways, British Caledonian, Air Afrique, Eastern, PSA, Delta, Hawaiian, TWA, Gulf Air, Saudia, Cathay and Dragonair. The new panel features the following extra gauges: FMC by Garret Smith, TCAS by Dietmar Loleit, and VSpeed, Altitude Callout, Icons32, Brake and Cockpit sounds by Philippe Marion. Most of these gauges are using the FSX XML Sound gauge by Doug Dawson. New Rolls-Royce RB211 engine sound package, with L1011 TriStar RR RB211 AI sounds by Aeromusica, new effects and improved flight dynamics. Special thanks to Michael Pearson and Ricardo_tv for the original base repaints. Tested in FSX Acceleration (DX10) and FSX Steam Edition (DX9). Not tested in P3D but should work correctly up to V3. Sound effects may not work in V4 or V5.
Posted Nov 25, 2021 02:39 by Philippe Marion