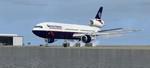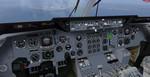 62.32Mb (2379 downloads)
McDonnell Douglas DC-10-30 British Airways G-BHDH package for FSX. DC-10 G-BHDH was operatwed by British Airways from 1988 to 2000 and later sold to Emery Worldwide Airlines and Centurion Air Cargo. The aircraft is not in storage. Includes custom VC. Model and VC by Thomas Ruth. Includes comprehensive VC with working wipers. I included the great textures by Mike Pearson. Added FMC by Garret Smith. Custom packaged by Chris Evans
Posted Nov 9, 2015 11:57 by chris evans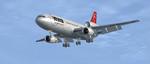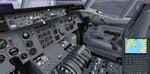 63.20Mb (2610 downloads)
McDonnell Douglas DC-10-30 Northwest Airlines package for FSX. Northwest operated 22 DC-10-30 aircraft until 2007. On it's retirement it was said "The DC-10 is a reliable airplane, fun to fly, roomy and quiet, kind of like flying an old Cadillac Fleetwood. We're sad to see an old friend go" Includes custom VC. Model and VC by Thomas Ruth. Includes comprehensive VC with working wipers. I included the great textures by Mike Pearson. Added FMC by Garret Smith. Custom packaged by Chris Evans
Posted Nov 8, 2015 12:15 by chris evans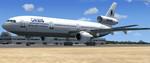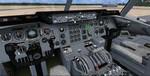 62.53Mb (1673 downloads)
McDonnell Douglas DC-10-10 Orbis Flying Eye Hospital package for FSX. Orbis is well known for its "Flying Eye Hospital', an ophthalmic teaching hospital located on board a DC-10 jet aircraft, one of the only non-cargo examples still flying. Orbis volunteer pilots fly the plane and its international medical team to developing countries around the world to teach urgently needed sight-saving skills. Local patients receive free treatment during this training. Includes custom VC. Model and VC by Thomas Ruth. Includes comprehensive VC with working wipers. I included the great textures by Gustavo Aguiar. Added FMC by Garret Smith. Custom packaged by Chris Evans
Posted Nov 7, 2015 08:30 by chris evans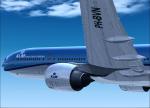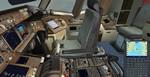 94.78Mb (10326 downloads)
Boeing 777-300ER KLM New Livery. Adapted from Chris Evans' updated 777. Working LNAV and GPWS. VC and model by POSKY with KLM dynamic shine new livery by Gyula Horvath. Contains an authentic sound set. FMC by Garret Smith. Edited Aircraft.cfg with Passenger and cockpit views. Added Groundhandling Panel which offers a better Pushback and a Taxispeed Limiter. Also contains a Working EFIS, V1 Vr V2 and Flap Speeds(On PFD).Model features are Opening doors & Cargo doors, detailed textures, accurate paint, dynamic shine & effects, dynamic flexing wings that respond to turbulence, fully independent suspension, trim animation, gear steering, accurate flight dynamics, spoiler animation, reflective cockpit windows, crash effects, animated tilting bogies, full night lighting, ground service vehicles when cargo door open, (FSX - Go to Views - Instrument Panel -Posky Util), detailed virtual cockpit and more.
Posted Nov 6, 2015 12:43 by Gyula Horvath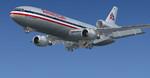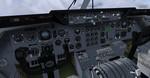 63.55Mb (4800 downloads)
McDonnell Douglas DC-10-10 American Airlines package for FSX. American Airlines operated the DC-10 for nearly 30 years, between 1971 and 2000. Includes custom VC. Model and VC by Thomas Ruth. Includes comprehensive VC with working wipers. I included the great textures by Mike Pearson. Added FMC by Garret Smith. Custom packaged by Chris Evans
Posted Nov 6, 2015 12:22 by chris evans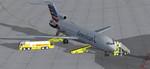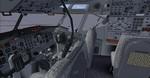 32.19Mb (2531 downloads)
Boeing 727-200 American Airlines New livery package. Model by TDS. Boeing 727 interior model/VC by Thomas Ruth. Textures by Luis Castro
Posted Nov 6, 2015 05:03 by Luis Castro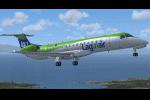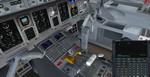 38.24Mb (2534 downloads)
LagunAir was a Spanish airline, based in the city of Leon. It is operating domestic flights linking the cities of Leon, Valladolid and Salamanca with Barcelona, Palma de Mallorca and Valencia, as well as other summer destinations. Addons FMC, Groundhandling, Callout and sound GE CF34-8C1. Full aircraft, Model by Project Opensky, FSX vc updated by Chris Evans, livery by Juan Villamor.
Posted Nov 5, 2015 08:09 by Juan Villamor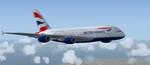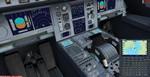 69.13Mb (18246 downloads)
Airbus A380-800 British Airways G-XLEB. As of 2015 British Airways operate 9 A380's with 2 more on order. Includes full working VC, working wipers, with GPWS and FMC. Added exits for Jetways (press Ctrl J) and better Thomas Ruth VC with updates by Chris Evans and Louis Quintero. Use FMC under Views/Instrument panel in FSX menu. Model/VC by Project Airbus/Thomas Ruth. I included the great textures by Abdullah Rahman . Prepared and assembled for FSX by Chris Evans.
Posted Nov 5, 2015 04:21 by chris evans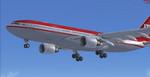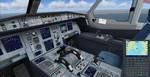 36.53Mb (1816 downloads)
Airbus A330-200 LTU package for FSX. LTU was a German leisure airline and at the time of takeover by Air Berlin in 2007, it operated 8 A330-200 with 2 more on order. Includes VC. Model and VC by Thomas Ruth. I included the high quality textures by John Hanock. Requires either FSX Acceleration or SP1 and SP2 to be installed. Includes FMC by Garret Smith. A330 sounds and manual included. Custom packaged by Chris Evans
Posted Nov 4, 2015 13:06 by chris evans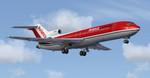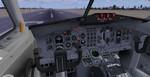 29.78Mb (2880 downloads)
Boeing 727-200 Avianca package. Model by TDS. Boeing 727 interior model/VC by Thomas Ruth. Textures by Luis Castro
Posted Nov 4, 2015 03:30 by Luis Castro