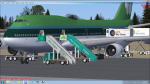 12.99Mb (757 downloads)
Textures only for the Project Opensky (Posky) Boeing 747-400 in Aer Lingus colours from the 1980's. I would like to credit Project Opensky and the team for a wonderful aircraft. I have also repainted the stairs-Aer Lingus, Catering Trucks- Sky Chef and the Cargo Containers-Aer Lingus, to make it more real at the gate. This can be operated by using the minipanel in view/instrument panel/minipanel. Required the Posky Boeing 747-400 GE CF6 model for FSX
Posted Jan 25, 2014 10:58 by Neil Royle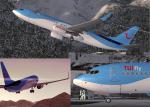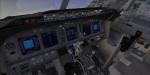 99.46Mb (3416 downloads)
TUIfly D-ATUA with the new "dynamic wave" livery which was announced by TUI and will also be used of all TUIfly planes from 2016. Model by Project Opensky with the great VC from Alejandro Rojas Lucenda. This VC model includes Working wipers (right mouse click on switch) with rain effect. Switches for LCD Screens, EICAS, PFD, MFT. Autobrake switch. Opening pilots window. Cabin Lights switch. Realistic FMC. Ground Proximity Warning System (GPWS), more realistic night VC textures. Custom 737 sounds also included. TUIfly Repaint by Nils N.
Posted Jan 24, 2014 01:51 by Nils N.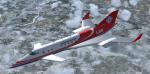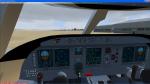 8.98Mb (4565 downloads)
Want to fly mach 2 at 55000 feet? Try this fictional business aircraft designed by Eugene Heyart. Adaptation to FSX, VC modification, panels for wide and standard screen including GPWS/Warning callout by Philippe Wallaert. See readme.txt file for installation and configuration. Credit Eugene Heyart for the original and excellent model. Enjoy! Fix for missing gauges in my previous post.
Posted Jan 20, 2014 08:53 by Philippe Wallaert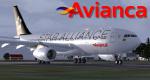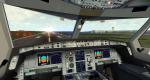 37.87Mb (10972 downloads)
Thomas Ruth A330-200 Avianca "Star Alliance" N280AY for FSX. Includes VC with upgraded textures by Jim Fly. I also upgraded the windows, doors, details and the engines-details. Repaint by Jim Fly
Posted Jan 18, 2014 07:22 by Jim Fly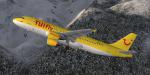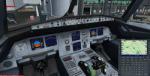 44.13Mb (2882 downloads)
TUIfly (HD) repaint for the Project Airbus A320. Model and Texture included in this download. For installation just follow the instructions from the readme-file. Happy Landings!
Posted Jan 18, 2014 03:42 by Nils N.

0.40Mb (621 downloads)
TAROM textures for the default FSX Lear 45. TAROM, is the flag carrier and oldest currently operating airline of Romania. For installation see the readme.txt inside.
Posted Jan 17, 2014 02:20 by Artur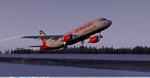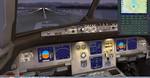 54.57Mb (6552 downloads)
Airbus A320-200 Air Berlin - Etihad for FSX. Includes enhanced default A321 VC with better gauges and popup FMC, GPWS callouts. Custom CFM sounds. Also added jetway configs (Ctrl J) to enable jetways at parking. In January 2014 Etihad Airways and Airberlin announced the expansion of their partnership with the unveiling of a joint-livery Airbus A320. . Model by Project Airbus. Textures by Mathieu Vos. Assembled for FSX by Chris Evans
Posted Jan 16, 2014 08:22 by Chris Evans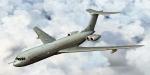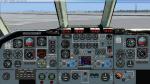 18.40Mb (4956 downloads)
The Vickers VC10 was a long range British airliner launched in 1964 and had a very long career (retired in 2013). Four different liveries designed by David Maltby. Adaptation to FSX, wide and standard screen panels (no VC) by Philippe Wallaert. See readme.txt file for installation and configuration. Credits: Davis Maltby for the original and excellent model. Enjoy!
Posted Jan 13, 2014 05:17 by Philippe Wallaert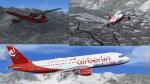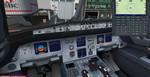 44.71Mb (3146 downloads)
Airbus A320-200 AIr Berlin Fly2 Ski package. Model and sound by Project Airbus. Updated VC including FMC. Texture by FSXHamburg and Project Airbus
Posted Jan 12, 2014 13:19 by FSXHamburg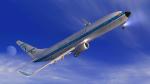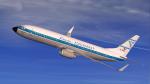 12.65Mb (491 downloads)
German aviation carrier Condor reproduced this classical 1961 look to commemorate their 55th anniversary. The aircraft was also named 'Hans' after German travel entrepreneur Hans Geisler who charted the first Condor aircraft - then called Deutsche Flugdienst - back in 1956. Based in Frankfurt, Condor is part of the Thomas Cook group. This is a High Definition 'Texture Only' repaint for the FSX B737-800. To fly in Hi Def follow the simple instructions included in the download.
Posted Jan 12, 2014 12:06 by Paul Davies