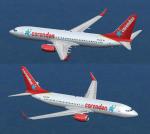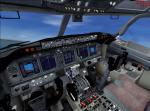 32.99Mb (1376 downloads)
This is the TDS Boeing 737-800 FSX native model, adapted with the Alejandro Rojas Lucena/FSND VC model. Texture contains the new Corendon Airlines livery. Repainted by Mees Jansen
Posted Mar 2, 2016 16:29 by Mees Jansen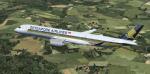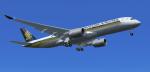 21.96Mb (1290 downloads)
SIA, Singapore Airlines textures for the FSP Airbus A350XWB model. The American Airlines A350 base pack is recommend for this texture file (only). Repaint by Mees Jansen
Posted Mar 2, 2016 15:39 by Mees Jansen

5.21Mb (986 downloads)
FSX Philippines Airbus A350-1000 v4. This CamSim version 4 features more Animated Ground Servicing (AGS), featuring trucks hooking and unhooking trailers and static displays. 2d panel but no VC. Model design and paint by Camil Valiquette.
Posted Mar 2, 2016 09:27 by camil valliquette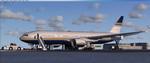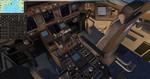 64.96Mb (2983 downloads)
Boeing 777-200ER Privilege Style package with virtual cockpit and working FMC/FMS for FSX. Privilege Style is a VIP charter airline based in Madrid, Spain. It operates passenger charter services throughout Europe and is based at Madrid, Barajas Airport. Includes revised VC and FMC (via Views-Instrument panel). Model features are Opening doors & Cargo doors, detailed textures, accurate paint, dynamic shine & effects, dynamic flexing wings that respond to turbulence, fully independent suspension, trim animation, gear steering, accurate flight dynamics, spoiler animation, reflective cockpit windows, crash effects, animated tilting bogies, full night lighting, ground service vehicles when cargo door open, (FSX - Go to Views - Instrument Panel -Posky Util), detailed virtual cockpit with updates by me (Chris Evans) and Hanzalah Ravat, and more. Added jetway (Ctrl J), fixed views and custom sounds. I have used the great textures by Xudeva Irribarra. FMS by JB panels - See FMC docs. Access FMC under Views - Instrument panel. FSX. Prepared and assembled for FSX by Chris Evans.
Posted Feb 29, 2016 11:49 by chris evans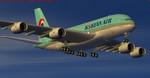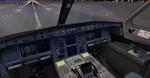 91.70Mb (11153 downloads)
Airbus A380-800 Korean Air HL7628 Package. Korean currently (2016) operate 10 Airbus A380-800 aircraft. Includes full working VC, working wipers, with GPWS and FMC. Added exits for Jetways (press Ctrl J) and better Thomas Ruth VC with updates by Chris Evans and Louis Quintero. Use FMC under Views/Instrument panel in FSX menu. Model/VC by Project Airbus/Thomas Ruth. I added the great textures by Stefan Bree and custom sound pack. Prepared and assembled for FSX by Chris Evans.
Posted Feb 27, 2016 13:50 by chris evans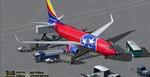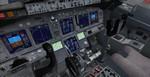 110.24Mb (2305 downloads)
FSX TDS Boeing 737-700 Southwest Airlines Tennessee One Package with enhanced VC Model by TDS/ Tenkuu Developers Studio with advanced 737-800 VC added. Includes utility for ground services, Passenger bus, cargo, stairs, refuelling truck etc (find it under - Views - Instrument panel - Util) The wonderful new Boeing 737-700 from TDS will be enjoyed by many more people who do not know how to install a VC into a FSX native model. The VC is the Alejandro Rojas Lucena/FSND fantastic revised Boeing 737-800 VC model. This VC model includes Working wipers (right mouse click on switch) with rain effect. Switches for LCD Screens, EICAS, PFD, MFT. Autobrake switch. Opening pilots window. Cabin Lights switch. Realistic FMC. Ground Proximity Warning System (GPWS), More Realistic night VC textures. There are custom Boeing sounds included for that extra realism. I have added the beautiful textures by Stefan Bree. Model is not modified in any way. VC added and aircraft.cfg edited to allow correct VC views. TDS wonderful native FSX Boeing 737-700 model. See VC docs to get the best out of the VC and FMC. Assembled and prepared for FSX by Chris Evans.
Posted Feb 26, 2016 08:15 by chris evans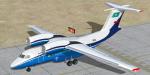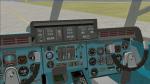 33.39Mb (3508 downloads)
The Antonov 74 is a midrange STOL transport aircraft. Original model by Dimitri Samborski, repaints by Stephen Browning. Reworked VC and panel for wide and standard screen, gauges and GPWS callout by Philippe Wallaert. See instructions in the readme.txt file for installation and configuration. Nice flights!
Posted Feb 23, 2016 07:09 by Philippe Wallaert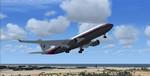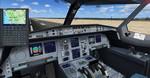 35.25Mb (2630 downloads)
Airbus A330-200 Malaysia Airlines package for FSX. Malaysia Airlines is the flag carrier airline of Malaysia and currently operates 15 A330 aircraft with another 20 on order from Airbus in France. Includes VC. Model and VC by Thomas Ruth. I included the great textures by John Murchison. Requires either FSX Acceleration or SP1 and SP2 to be installed. Added FMC by Garret Smith, custom A330 sounds and A330 manual. Custom packaged by Chris Evans
Posted Feb 23, 2016 07:02 by chris evans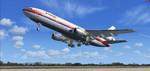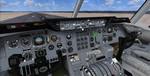 63.40Mb (2690 downloads)
McDonnell Douglas DC-10-30 United package for FSX. United operated the DC-10 until 2001 when the fleet was replaced with Boeing 777. Includes custom VC. Model and VC by Thomas Ruth. I added the great textures by Mike Pearson. Added FMC by Garret Smith and includes working wipers, CFM sounds and more. Custom packaged by Chris Evans
Posted Feb 22, 2016 09:13 by chris evans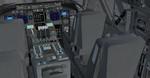 34.80Mb (2080 downloads)
Boeing 747-400 Kingdom Holding luxury private jet package. This is the private Boeing 747-400 owned by Saudi Arabian 'Kingdom Holding' investments. This investment company is famous for startup funding/investing in the likes of Ebay, Twitter, Apple, Amazon and so many more high profile companies. The luxury 747 is used mainly by chairman and 98% owner Prince Al-Waleed bin Talal. Project Opensky Boeing 747-400 assembled and upgraded for FSX with the developed B747 VC (virtual 3d cockpit) from Alejandro Rojas Lucenda (Manual included). This is the Project Opensky FSX native Boeing 747-400 model, and includes ground cargo servicing, stairs (FSX - Go to Views - Instrument Panel -Posky Utility), opening nose section and more. Included CF engine sounds from BrandonG, with realistic jet whine to make your flight sound great. Thank you to Project Opensky for their contributions to the worldwide community of flight simulation. I have included the great textures by Mathieu Vos. Also includes the Boeing 747 VC textures upgrade. This give a much clearer 747 interior virtual cockpit look. Assembled and edited for FSX by Chris Evans.
Posted Feb 21, 2016 13:03 by chris evans