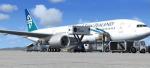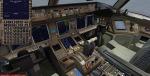 74.83Mb (6898 downloads)
Boeing 777-200ER Air New Zealand with new Virtual Cockpit and FMC for FSX. Boeing 777-200/ER Air New Zealand . Includes revised VC and FMC (via Views-Instrument panel). Model features are Opening doors & Cargo doors, detailed textures, accurate paint, dynamic shine & effects, dynamic flexing wings that respond to turbulence, fully independent suspension, trim animation, gear steering, accurate flight dynamics, spoiler animation, reflective cockpit windows, crash effects, animated tilting bogies, full night lighting, ground service vehicles when cargo door open, (FSX - Go to Views - Instrument Panel -Posky Utility), detailed virtual cockpit and more. Model, VC model by Project Opensky and professionally textured by Ryan Gabuyo. Mods for FSX by Chris Evans. See FMC docs. The FMC needs to be set within the FSX flightplan.
Posted Dec 18, 2012 14:01 by Chris Evans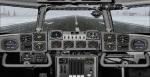 14.86Mb (2226 downloads)
I updated the fs2002/fs2004 VEB BAADE 152 I originally found at ddr-flugzeuge.de projekte. I tweaked the original textures and re-created the VEB house colors as well. I added HJG's P&W JT3C & JT4A TURBOJET sounds and the FS98--Photo Realistic Panel For Baade 152 By Frank Manke re gauged with the German KeDI gauges. Includes three textures: VEB house colors, Interflug and Lufthansa. 2D panel only No VC panel.
Posted Dec 18, 2012 00:22 by Michael E. Roberts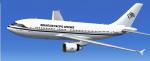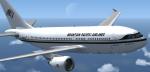 4.56Mb (603 downloads)
FSX Airbus A310-300 Mountain Pacific Airlines N785MP textures for the wonderful Thomas Ruth A310-300, which you must have previously installed in FSX. Includes cfg entries for either GE and/or PW engines. Screenshots enclosed. Easy installation. By Tom Tiedman.
Posted Dec 17, 2012 11:42 by Tom Tiedman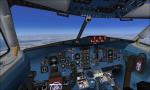 31.02Mb (11578 downloads)
Air Koryo (North Korea) Tupolev TU-154 with clickable virtual cockpit (VC). Air Koryo is the national airline of North Korea, and is one of the few airlines still operating the classic Soviet TU-154. This allows you to experience a realistic aircraft/airline combination that is still in use today. Entire aircraft included. Excellent model by Project Tupolev. Air Koryo repaint by kilocharlie1
Posted Dec 16, 2012 23:30 by kilocharlie1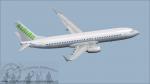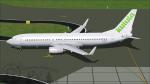 5.23Mb (871 downloads)
This is an Boeing 737-800 of Kulula.com (white-cs). Registration: ZS-ZWR, Repaint by: Mathieu Vos (APSS), Model by: Project Opensky (No VC)
Posted Dec 16, 2012 18:07 by Mathieu Vos (APSS)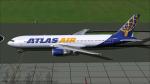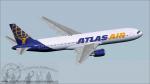 22.00Mb (2801 downloads)
This is an Boeing B767-300 of Atlas Air. Registration: N640GT, Repaint by: Mathieu Vos (APSS), Model by: Sky Spirit2010 (2d panel but no VC)
Posted Dec 16, 2012 14:56 by Mathieu Vos (APSS)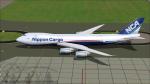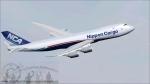 21.72Mb (1464 downloads)
This is an Boeing B747-8F of Nippon Cargo Airlines. Registration: JA13KZ, Repaint by: Mathieu Vos (APSS), Model by: Project Opensky (2d panel but no VC)
Posted Dec 16, 2012 14:36 by Mathieu Vos (APSS)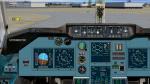 5.99Mb (6916 downloads)
The TU-204 has been designed to replace the aging TU-154 and is a 210 seats aircraft in the same category of the Boeing 757 and the Airbus A321. The aircraft has been introduced in 1994 and the TU-204-120 version is equipped with Rolls Royce engines. Original model and textures by Robert Versluys. 2D panel including GPWS callout (no VC) for wide screen and adaptation to FSX by Philippe Wallaert. See instructions in the readme.txt file. Credits: Robert Versluys for the original model. Nice flights!
Posted Dec 15, 2012 06:04 by Philippe Wallaert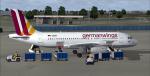 35.07Mb (5555 downloads)
Project Airbus A319 Germanwings new livery for FSX. Includes default VC, upgraded by Jim Fly. You can find this aircraft under 'Project Airbus' in your FSX menu. Repaint by Jim Fly
Posted Dec 15, 2012 01:22 by Jim Fly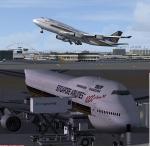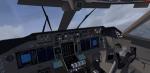 62.93Mb (7459 downloads)
Boeing 747-400 Singapore Airlines '1000th 747' Delux Package. Assembled and edited for FSX with the developed B747 VC from Alejandro Rojas Lucenda. This is the Project Opensky native FSX Boeing 747-400 model, including ground cargo servicing, stairs (FSX - Go to Views - Instrument Panel -Posky Utility), jetway (Ctrl J). Included CF engine sounds from BrandonG, with realistic jet whine to make your flight sound great. Upgraded using the vastly improved Boeing 747 VC from Alejandro Rojas Lucena/FSND (See panel docs for details). VC includes FMC, EICAS, MFD with control panel, GPWS, working wipers, cabin lights, fire suppression, avionics switch, fuel crossfeed, landing lights switches, taxi light switch, engine generators, APU generator, battery switch, starter switches, de-ice switch, general lights switches. Thank you to Skyspirit/Project Opensky for their outstanding donations to the worldwide community of flight simulation. Professional textures by Carlos Eduardo Salas. Also includes the Boeing 747 VC textures upgrade. This give a much clearer 747 interior virtual cockpit look. Assembled and edited for FSX by Chris Evans. Zip preview for larger pictures. See panel docs and images for VC details and controls
Posted Dec 13, 2012 14:43 by Chris Evans