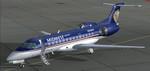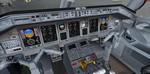 77.19Mb (2551 downloads)
FSX Embraer 135 Midwest Connect package. Model by Project Opensky with VC. Edited to fix missing gauges and added Honeywell FMC (Instrument panel - Views). High quality model with opening doors and stairs. All credit to the fantastic talents of the Project opensky team and thank you to them for the millions of free downloads they have provided. Please add msvcr70.dll enclosed file to main FSX folder if you don't already have it! Great Midwest Connect textures by Christian Silvers. Also includes ground steering fix by kurmark. Other updates by Chris Evans.
Posted Nov 29, 2014 04:58 by chris evans

8.88Mb (589 downloads)
Orbis (Flying Eye Hospital - Saving Eye Sight) MD-10 new livery. Model by Thomas Ruth. Textures by Kalyan Mukherjee
Posted Nov 29, 2014 04:01 by Kalyan Mukherjee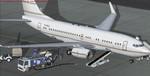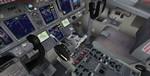 110.05Mb (2798 downloads)
FSX TDS Boeing 737-700 P4-BBJ Boeing Business Jet Package with Enhanced VC Boeing 737-7AV BBJ. Carre Aviation operates 1 Boeing BBJ available for private hire. Model by TDS/ Tenkuu Developers Studio with advanced 737-800 VC added. Includes utility for ground services, Passenger bus, cargo, stairs, refuelling truck etc (find it under - Views - Instrument panel - Util) The wonderful new Boeing 737-700 from TDS will be enjoyed by many more people who do not know how to install a VC into a FSX native model. The VC is the Alejandro Rojas Lucena/FSND fantastic revised Boeing 737-800 VC model. This VC model includes Working wipers (right mouse click on switch) with rain effect. Switches for LCD Screens, EICAS, PFD, MFT. Autobrake switch. Opening pilots window. Cabin Lights switch. Realistic FMC. Ground Proximity Warning System (GPWS), More Realistic night VC textures. There are custom Boeing sounds included for that extra realism. I have used the beautiful textures by Joshua Rapheal. Model is not modified in any way. VC added and aircraft.cfg edited to allow correct VC views. TDS wonderful native FSX Boeing 737-700 model. See VC docs to get the best out of the VC and FMC. Zip preview for bigger images. Assembled and prepared for FSX by Chris Evans.
Posted Nov 28, 2014 07:52 by chris evans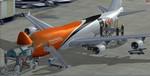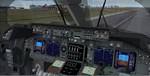 40.85Mb (3785 downloads)
Boeing 747-400 TNT Freighter package with enhanced VC. Boeing 747-400ERF TNT Cargo freighter package. Assembled and upgraded for FSX with the developed B747 VC (virtual 3d cockpit) from Alejandro Rojas Lucenda. This is the Project Opensky updated FSX native Boeing 747-400 CF6 Freighter model, and includes - ground cargo servicing, opening doors, stairs (FSX - Go to Views - Instrument Panel -Posky Utility) and more. I have included 747 engine sounds, with realistic jet whine to make your flight sound great. Upgraded using the vastly improved Boeing 747 VC from Alejandro Rojas Lucena/FSND (See panel docs for details). VC includes FMC, EICAS, MFD with control panel, GPWS, working wipers, cabin lights, fire suppression, avionics switch, fuel crossfeed, landing lights switches, taxi light switch, engine generators, APU generator, battery switch, starter switches, de-ice switch, general lights switches. Jetways exits and view points edited. Thank you to Project Opensky for their outstanding donations to the worldwide community of flight simulation. I have included the high quality textures by T Marson. Also includes revised Boeing 747 VC textures upgrade. This give a much clearer 747 interior virtual cockpit look. The texture was previously included in a multi pack from T Marson. I have added the enhanced VC, correct ground vehicle textures, VC textures, sounds and other small mods. Assembled for FSX by Chris Evans.
Posted Nov 27, 2014 05:31 by chris evans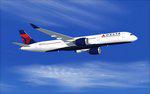 5.63Mb (3475 downloads)
FSX Delta Airbus A350-900 v4. This CamSim version 4 features more Animated Ground Servicing (AGS), featuring trucks hooking and unhooking trailers and static displays. Tilted main landing gear bogies updated. 2d panel but no VC. Model design and paint by Camil Valiquette.
Posted Nov 24, 2014 05:10 by camil valiquette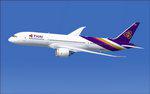 4.93Mb (2845 downloads)
FSX THAI Boeing 787-8 v5. This version 5, features more improved and detailed aircraft model and textures , including CamSim's own static displays and Animated Ground Servicing (AGS). 2d panel but no VC. Model design and paint by Camil Valiquette.
Posted Nov 24, 2014 05:08 by camil valiquette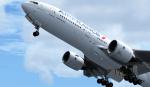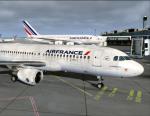 186.00Mb (13984 downloads)
FSX Air France multi-aircraft package. This package contains the full Air France Airbus A380, A318, A319, A320, A321, A330-200, A340-200, Boeing 747-4 (and Cargo), B777-200ER (and Cargo) & B777-300ER in Air France colours! Thanks to POSKY, Thomas Ruth, and Project Airbus for their wonderful and realistic models. Total Uncompressed size: 1.19 GB. Assembled by Alan de Jager (fsx.alandejager.cf)
Posted Nov 21, 2014 12:43 by Alan de Jager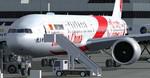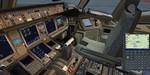 65.26Mb (7640 downloads)
Boeing 777-200ER Air China 'Smiling China' with virtual cockpit and working Honeywell FMC for FSX. Includes revised VC and Honeywell FMC (via Views-Instrument panel). Project Opensky model features opening doors & cargo doors, detailed textures, accurate paint, dynamic shine & effects, dynamic flexing wings that respond to turbulence, fully independent suspension, trim animation, gear steering, accurate flight dynamics, spoiler animation, reflective cockpit windows, crash effects, animated tilting bogies, full night lighting, stairs, ground service vehicles when cargo doors open, (FSX - Go to Views - Instrument Panel -Posky Util), detailed virtual cockpit and more. Also added custom B777 sounds. To use FMC - Go to Views - Intrument panel - FMC. See FMC docs. Fantastic native FSX model by Skyspirit/Project Opensky. Also added correct VC views. Jetway exits. I have included the fine textures by Abdullah Rahman. Zip preview for images. Prepared, tested and assembled for FSX by Chris Evans.
Posted Nov 19, 2014 06:51 by chris evans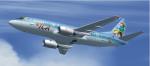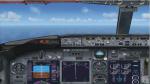 10.89Mb (941 downloads)
This is my second update for FSX of the Flight-FX B737-300 by Erick Cantu and repainted (BUZZ) by Andrew Struppa. I have included another paint that I am not sure who did it. I have changed the flight dynamics, changed the panel to the B737-800 2d panel and altered the primary flight display and engine gauges so they are easier to see, added a pitch-trim gauge, changed the size of the GPS, and changed the forward view so everything looks closer. This is the whole aircraft. No virtual cockpit.
Posted Nov 18, 2014 18:49 by Bob Chicilo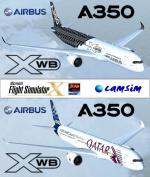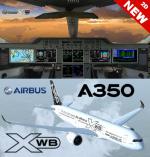 15.40Mb (7876 downloads)
Airbus 350 XWB pack for FSX. Revised smooth textures, new 2d panel with improved gauges (by juan30005) (No VC). 3 liveries - Airbus Around the World, Qatar Launch and MSN Carbon. Model design by: Camil Valiquette textures paint by: juan30005 - video: http://youtu.be/t0WOXzqs7xo
Posted Nov 18, 2014 14:49 by juan30005