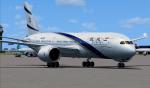 23.30Mb (1929 downloads)
FSX/FS2004 El Al Israel Airlines textures only for TDS Boeing 787-8 model. Repaint by JALopezR
Posted Aug 7, 2013 11:38 by JALopezR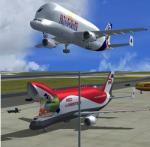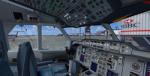 24.07Mb (9237 downloads)
Airbus A300-600ST Super Transporter 'Beluga' Red Australian Airlines and Airbus Industrie Package. Repaint of Thomas Ruth's excellent model with VC, stairs and opening top section. (Ctrl-E, Ctrl-E-2, Ctrl-E-3.)
Posted Aug 7, 2013 05:59 by Bigdog2995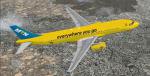 9.59Mb (229 downloads)
FSX/FS2004 MTN textures only for the Project Airbus A320-200 in the colors of MTN - one of South Africa's mobile telephone operators.
Posted Aug 7, 2013 05:58 by Jacques Louw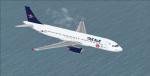 9.41Mb (191 downloads)
FSX/FS2004 Project Airbus A320-200 textures only in the livery of "The Stormers" - a Super 15 rugby team from the Western Cape province of South Africa. Other logos on the aircraft are those of Cape Town Tourism & 94.5 Kfm (Cape Town's biggest radio station). Textures by Jacques Louw.
Posted Aug 6, 2013 15:37 by Jacques Louw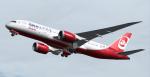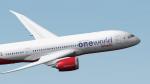 9.32Mb (1621 downloads)
Textures only for the excellent TDS (Tenkuu Developers Studio) Boeing 787-8 model, in Air Berlin "OneWorld" livery, D-AERA (fictional). The textures are saved in 32bit format for quality graphics. Its features are Opening doors & Cargo doors, detailed textures, accurate paint, dynamic shine & effects, dynamic flexing wings that respond to turbulence, fully independent suspension, trim animation, gear steering, accurate flight dynamics, spoiler animation, crash effects, reflective cockpit windows, transparent navigation light lenses and many more. For support visit Tenkuu Developers Studio's Facebook page: https://www.facebook.com/groups/266322650175225/
Posted Aug 6, 2013 08:45 by Stefan Bree / FSRepaintsGER, Tenkuu Developers Studio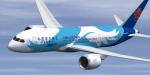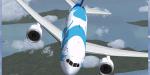 1.44Mb (2335 downloads)
FSX/FS2004 China Southern Textures for TDS Boeing 787 - This Repaint of China Southern is for the Boeing 787 Dreamliner TDS/Tenkuu Developers Studio. Repaint made with the offical Paintkit. This is the offical livery for China Southern first Dreamliner
Posted Aug 5, 2013 13:59 by Jan9896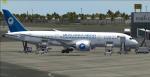 5.51Mb (336 downloads)
Arian Airlines textures only for use with the great TDS Boeing 787-8 for FSX or FS2004.
Posted Aug 5, 2013 11:26 by Rohullah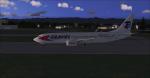 19.62Mb (2402 downloads)
FSX Travel Service Boeing 737-800 textures. Includes Travel Service Boeing 737-800 blue tail, Travel Service Boeing 737-800 red tail, Travel Service Boeing 737-800 white tail. Textures for the default 737-800. By Felix Riehle
Posted Aug 5, 2013 04:42 by Felix Riehle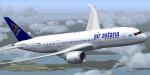 1.22Mb (527 downloads)
FSX/FS2004 Air Astana Textures for TDS Boeing 787 - This Repaint of Air Astana is for the Boeing 787 Dreamliner TDS/Tenkuu Developers Studio. Repaint made with the offical Paintkit. Air Astana have order 3 Dreamliner with the RR engines Repaint by Jan9896
Posted Aug 4, 2013 14:43 by Jan9896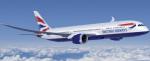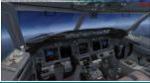 108.88Mb (10551 downloads)
British Airways Boeing 787 Dreamliner, Model by TDS/ Tenkuu Developers Studio with added FSX FSND 737-8 VC with built in FMC, working wipers and more. I have studded all the latest BA 787 photo's to help me make a very accurate depiction of the real plane. Repaint by Stephen Browning
Posted Aug 4, 2013 09:44 by Stephen Browning