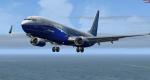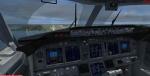 20.17Mb (7666 downloads)
Boeing 737-900ER Boeing House Colors. Features Project Opensky FSX native model. Packaged for FSX and upgraded using Alrot's revised Boeing 737-800 VC. This model includes Working wipers (right mouse click on switch) with rain effect. Switches for LCD Screens, EICAS, PFD, MFT. Autobrake switch. Opening pilots window. Cabin Lights switch. Realistic FMC. Ground Proximity Warning System (GPWS), More Realistic night textures. FSX native model winglet by Skyspirit/Project Opensky. VC by Alejandro Rojas Lucena (Alrot). High quality FSX Model and textures by the Project Opensky team. Some special things include three opening doors, with visible interior. Flexing wings, wing views and trim animation for the horizontal stabilizers. Modified for FSX by Chris Evans.
Posted May 14, 2012 08:11 by Chris Evans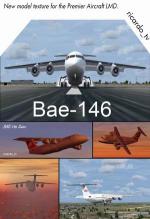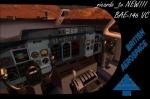 8.22Mb (15885 downloads)
The Bae-146 entered service in 1983 as a regional medium range airplane. Model and VC by Premier Aircraft Design. Packed and modified textures by ricardo_tv including the textures: Paint kit, American, Air France, British Airways, Lufthansa, LTU, Qantas & Swiss.
Posted May 13, 2012 17:24 by ricardo_tv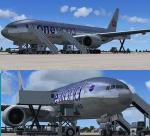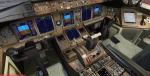 33.98Mb (7280 downloads)
Posky Boeing 777-200ER American Airlines "One World" for FSX Includes VC edited by Danny Garnier. Real Boeing 777 sounds. Wonderful Boeing 777-200ER VC by Project Opensky updated for FSX. Includes ground service (Views - Instrument Panel - Posky Utilities). Textures of the American Airlines "One World" livery beautifully created by Xudeva Irribarra. Repaint after a real aircraft registered as N796AN Happy Flying! Updated for FSX by Chris Evans
Posted May 12, 2012 18:03 by Chris Evans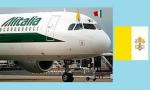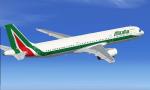 8.03Mb (3019 downloads)
Repaint of the default A321 Airbus. The Vatican charters an Alitalia aircraft for the Pope when he travels to distant destinations. The aircraft is dubbed "Shepherd One" when traveling abroad or "Volo Papale" ("papal flight") when flown within Italy. This is the same as my Alitalia repaint above, except I have added the Papal Coat of Arms to the fuselage. Repainted by R.E. Wyman.
Posted May 12, 2012 00:59 by R.E. Wyman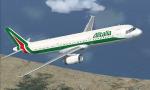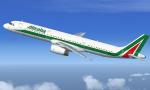 8.27Mb (6552 downloads)
Repaint of the default A321 Airbus in the colors of Italian airline Alitalia. Repainted by R.E. Wyman.
Posted May 12, 2012 00:53 by R.E. Wyman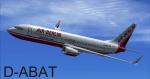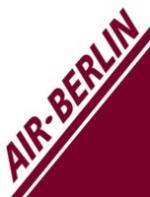 10.42Mb (2531 downloads)
Air Berlin textures for the default Boeing 737-800 FSX
Posted May 10, 2012 18:20 by Jim Fly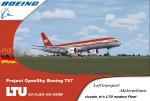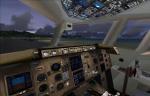 23.08Mb (5076 downloads)
LTU, now operating as Air Berlin, was a popular German budget airline, and flew many type of aircraft including McDonnell, Boeing, Airbus. This Boeing B757-200 by Project Opensky. VC edit and textures by ricardo_tv Have fun
Posted May 10, 2012 17:57 by ricardo_tv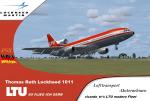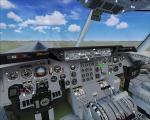 26.67Mb (5826 downloads)
LTU, now operating as Air Berlin, was a popular German budget airline, and flew many type of aircraft including McDonnell, Boeing, Airbus. This Lockheed L-1011 by Thomas Ruth. VC edited and textures by ricardo_tv Have fun
Posted May 10, 2012 17:52 by ricardo_tv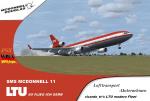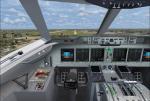 29.30Mb (4999 downloads)
LTU, now operating as Air Berlin, was a popular German budget airline, and flew many type of aircraft including McDonnell, Boeing, Airbus. This MD-11 (with VC) by SMS. Textures by ricardo_tv Have fun
Posted May 10, 2012 17:42 by ricardo_tv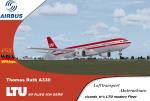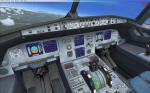 23.33Mb (3976 downloads)
LTU, now operating as Air Berlin, was a popular German budget airline, and flew many type of aircraft including McDonnell, Boeing, Airbus. This Boeing A330 by Thomas Ruth. Includes VC. Textures by ricardo_tv Have fun
Posted May 10, 2012 13:49 by ricardo_tv