0.01Mb (128 downloads)
Due to some mismatch, some errors were left into the Instructions of Use to the b737xwd1.zip freeware. The text herein allows for a correction
Posted Jan 5, 2015 09:29 by G. Guichard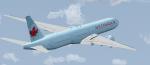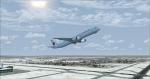 652.44Mb (8153 downloads)
Air Canada complete fleet for FSX only. Aircrafts included are B77W, B77L, B788, B763, A333, A321, A320, A319 and E190, all fitted with VC. the 763 has an alternate sound file to have more realistic CF6-80 engine sounds. warning, very heavy file, once unzipped it totals a beautifull 1.7Gb. I am considering a possible update to the A320 family and the 787-9 addition, I should be able to release the update by june 2015 Aircrafts made by third party developers, credits in README file, Packed by Etienne Durocher. Enjoy!
Posted Jan 4, 2015 01:31 by Etienne Durocher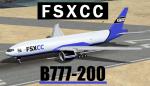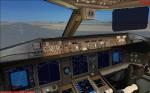 56.06Mb (4630 downloads)
This is the Project Opensky Boeing 777-200 in FSX Competition Center textures. This is an FSXCC-approved add-on aircraft for use in FSX (Steam Edition) multiplayer landing competitions. Model by Project Opensky (virtual cockpit included). Textures by kilocharlie1. www.CompetitionCenter.webs.com
Posted Jan 3, 2015 01:02 by kilocharlie1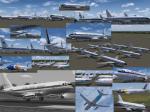 4.54Mb (609 downloads)
Nine textures representing Dassault Mercure evolution since 1967 till the last flight in 1995, including Mercure F-BTTE painted in fictional Air Littoral colours. Slightly modified aircraft cfg file. Textures and vcpmod files by Patrick G. Mititeanu.
Posted Jan 2, 2015 22:17 by Patrick G. Mititeanu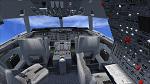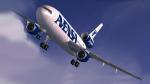 30.39Mb (3001 downloads)
DOWNLOAD BUG FIXED. Operating from Stockholm in Sweden, Nova Airlines AB trades as Novair. The airline operates extensive flights from the Canary Islands to Vietnam. This is a high definition package containing the repaint of Thomas Ruth's DC10, the model of which is included in this download. Package contains both the full model pack or a textures file for those that wish to add it to your existing Tom Ruth DC10. To fly in High Definition follow the instructions included in the download. Model includes full VC.
Posted Jan 2, 2015 05:08 by Paul Davies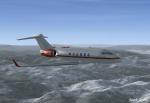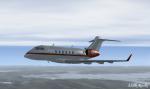 15.70Mb (783 downloads)
This is a FSX Texture only for the Richie Schwertfeger Bombardier Challenger 300. The Bombardier Challenger 300 is a 16 passenger super-mid-sized business jet capable of traversing transcontinental distances. The 2 Honeywell HTF7000 turbofan engines power this jet at 554 mph. Textures by Mark Rooks ..
Posted Jan 1, 2015 10:18 by Mark Rooks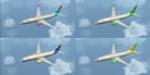 21.66Mb (710 downloads)
Those textures are a edition of the default FSX Orbit Airlines Boeing 737-800 textures, which makes them representing typical colors for regions or countries worldwide. Featured are 25 regions or countries of the world. Just fly the world! Need some text editing. Comes with a French readme too
Posted Jan 1, 2015 08:45 by G. Guichard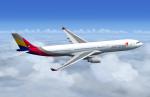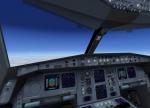 37.19Mb (6209 downloads)
Thomas Ruth Airbus A330-300 (323X) Asiana Airliens HL7741 for FSX. Model by: Thomas Ruth. Full model included with VC. Repaint by - Chan Hyuk Han
Posted Jan 1, 2015 03:28 by Chan Hyuk Han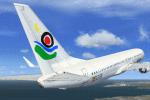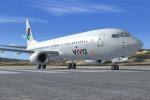 1.28Mb (479 downloads)
Viva Air textures for the default FSX Boeing 737-800. Viva Air (Flight Internationales Vacation SA) was a Spanish airline, founded in 1988 as a joint venture between Iberia and Lufthansa Airlines. Viva was 10 737-300, so this is a fictional repaint.
Posted Dec 30, 2014 08:26 by Juan Villamor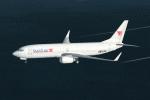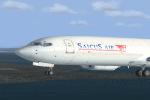 0.87Mb (242 downloads)
Saicus textures for the default FSX Boeing 737-800. Spanish Saicus Air, Just over a year after starting its cargo operations in October 2009, the airline Air Saicus closed. Saicus, Flyant renamed after closing Futura, began operations in the segment of Boeing 737 cargo aircraft. Saicus only had two B737-300 and one MD-87, this is a fictional repaint EC-JUV for B734.
Posted Dec 30, 2014 08:24 by Juan Villamor