3.54Mb (680 downloads)
Boeing 737-800 Mongolian Airlines textures for the default FSX B737-800.
Posted Jul 12, 2010 06:23 by Chabot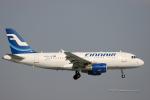 3.81Mb (2462 downloads)
Boeing 737-800 Finnair textures only for the FSX default B737-800
Posted Jul 12, 2010 05:14 by by Chabot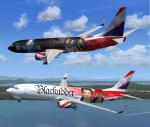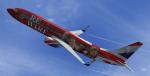 27.63Mb (2230 downloads)
Three fantasy British Airways "Legends of the BBC" liveries - Blackadder, Dr Who, and Red Dwarf. Textures only for the default FSX B737-800. Repainted by Miller.
Posted Jul 11, 2010 14:27 by Miller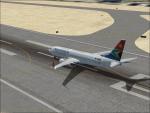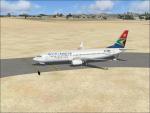 6.15Mb (2838 downloads)
FSX Boeing 737-800 South African Airways textures for the default 737-800. By Chabot Benjamin
Posted Jul 11, 2010 04:41 by Chabot Benjamin
1.62Mb (2501 downloads)
A330-343X Oman Air Textures only , registration A4-ODB, repaint for the Thomas Ruth A330-300.
Posted Jul 9, 2010 18:07 by Mario Monfrecola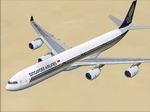 1.66Mb (5124 downloads)
A340-600 Singapore Airlines 9V-SGH Textures only for the Thomas Ruth A340-600. Mario Gasparella
Posted Jul 8, 2010 17:46 by Mario Gasparella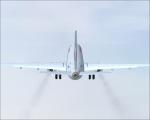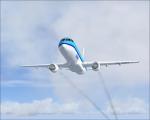 0.42Mb (2359 downloads)
FSX Embraer 190-LR engine smoke effect for the Premier Aircraft Design freeware 'Virgin Blue' livery Embraer 190-LR, "1e190virx.zip" available at Simviation on FSX Civil Jets page 42, which you must have previously installed in FSX. Also works on all other P.A.D. FSX Embraer 190-LR aircraft when flown in FSX. Easy installation. By Tom Tiedman
Posted Jul 7, 2010 21:47 by Tom Tiedman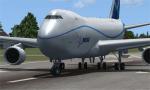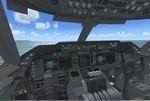 57.36Mb (19159 downloads)
This is POSKY's 747-8F merged by yours truly with the MS FSX 747-400 VC. I also have HID Landing Lights, Upgraded sound set, and more... Read me included for Tech Support. FSX only.
Posted Jul 7, 2010 15:39 by Donald D.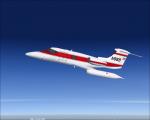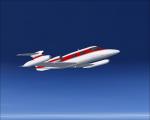 1.75Mb (1455 downloads)
FSX Gates Learjet 23 real world repaint textures only for the Henry Tomkiewicz AI Lear 23 "made flyable in FSX package" compiled by Tom Tiedman. Requires the previous installation of "FSX_Learjet_23.zip", available at Simviation. Depicts real world N88B, a beautiful Lear 23 on static display in the aircraft museum at Davis-Monthan Airforce Base (KDMA) in Tucson, Arizona. Static display?! That just won't do! So we're busting her out! Easy installation. By Tom Tiedman.
Posted Jul 7, 2010 04:18 by Tom Tiedman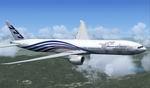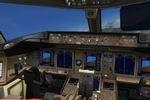 36.31Mb (7775 downloads)
Boeing Experimental 777-300ER House livery Package. Updated with FSX VC using Danny Garnier's 777 VC and Posky 777 VC model added. Model by Project Opensky team. Textures by Abdullah Rahman. Adapted for FSX by Chris Evans.
Posted Jul 5, 2010 11:11 by chris evans