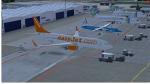 8.45Mb (3350 downloads)
Textures for the default FSX Boeing 737. Nice plane with original European flag on the back of the plane and the sentence 'Come on, Let's fly!' on the side of the plane. Repainted by Lars V.
Posted Jan 10, 2011 14:38 by Lars V.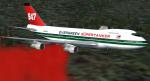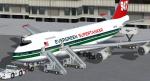 12.12Mb (5557 downloads)
Boeing 747-200 Evergreen Supertanker with working fire retardant drop! Tail number N470EV. This is one of Evergreen International's Supertankers! A beautiful and quite impressive piece of fire fighting technology. 2d panel. No VC. Model by Project Open Sky. Paint by Myles Camionista
Posted Jan 10, 2011 01:25 by Myles Camionista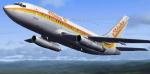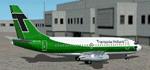 126.60Mb (6213 downloads)
Boeing 737-200 including many liveries, realistic smoke effects and the beautiful Tinmouse 2d panel converted to FSX. No VC! With realistic autopilot, which should be working. Fs2004 Model by Vistaliners, conversion by Sean van der Burg, liveries by many authors.
Posted Jan 8, 2011 04:23 by Sean van der Burg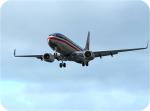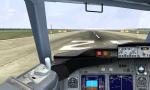 65.12Mb (12491 downloads)
Boeing 737-800 package from POSKY and redone by ace_pilot_rob. Aircraft uses 737 VC and 2d panel, realistic flight dynamics, and much more. enjoy
Posted Jan 6, 2011 19:12 by Rob McAlister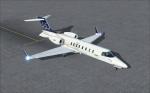 0.02Mb (1739 downloads)
Original views reworked with additional views ( defined by camera definitions in the aircraft.cfg file ) for the beautiful Learjet 45 by Microsoft. 2 originals outside views and 4 cameras pointing at the aircraft and a total of 5 views in VC mode. See Read me.txt file for very easy installation procedures. Also included is a text file that contains the new camera definitions. Enjoy !
Posted Dec 31, 2010 22:28 by Marc Renaud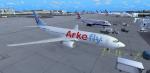 3.27Mb (1648 downloads)
Boeing 737-800 Arkefly textures only for the default FSX 737-800. Arkefly is a Dutch low cost airline based at Amsterdam Schiphol Airport that was established in 2005 Original Dutch and Eurpean flag on the back. Painted by Lars V.
Posted Dec 28, 2010 09:13 by Lars V.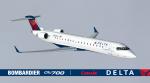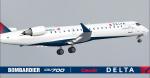 12.08Mb (6699 downloads)
CRJ 700 Delta Connection. FS2004 Model by Project Opensky. Uses Lear 2d panel only and sounds. No VC. Repaint by MASW
Posted Dec 27, 2010 21:25 by MASW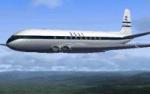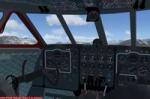 32.71Mb (9574 downloads)
The worlds first jetliner. The Comet 1 entered sevice with BOAC in 1952, initially on the route from London to Johannesburg. This package includes liveries for BOAC, Air France, UAT, Canadian Pacific and RCAF Comet 1's, and BOAC and RAF Comet 2's. Version 2 model by Jens B. Kristensen, sounds by Mike Hambly, Benoit Plamondon and Mark Cranston (Aeromusica). For FSX, an FS2004 version is available separately.
Posted Dec 27, 2010 09:33 by Jens B. Kristensen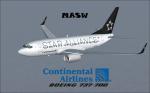 25.12Mb (4511 downloads)
This is a Star Alliance pack. FS2004 models made to work in FSX. No VC's. Includes Spanair MD83 model by SGA, IFDG A319 US Airways, Boeing 747-40 United (current non Continental merger) and Project Opensky Boeing 737 Continental. All aircraft have the star alliance livery. All repaints by MASW. Used default 2d panels only. No VC's.
Posted Dec 26, 2010 19:12 by MASW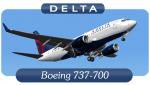 12.16Mb (5714 downloads)
Boeing 737-700 Delta. Original FS2004 model by Project Opensky. Uses the default B737-800 2d panel for FSX. No VC. Repaint by MASW
Posted Dec 25, 2010 19:06 by MASW