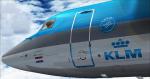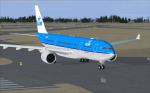 348.27Mb (13753 downloads)
FSX KLM complete multi-aircraft package. This package contains the full KLM Airbus A330-200, A330-300, Boeing 787-9, B747-400, B737-700, B737-800, B737-900, Boeing 777-200ER, Boeing 777-300ER & McDonnell Douglas MD-11 in KLM colours! Also included is the Embraer 190ER and Fokker 70 in KLM Cityhopper textures. Thanks to POSKY, SkySpirit, Alrot, Chris Evans and Thomas Ruth for their wonderful and realistic models. Total Uncompressed size: 1.55 GB. Assembled by Alan de Jager (fsx.alandejager.cf)
Posted Oct 23, 2014 11:22 by Alan de Jager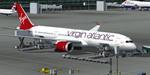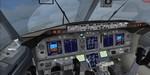 110.37Mb (10648 downloads)
FSX Boeing 787-9 Virgin Atlantic Package with VC for FSX TDS Boeing 787-9 Dreamliner with advanced 737-800 VC added. The wonderful new Boeing 787-9 from TDS will be enjoyed by many more people who do not know how to install a VC into a FSX native model. So now the 787-9 has the nearest VC I can find -- the 737-800. The layout fof the 787 cockpit is not a million miles away from the advanced 737-800. The VC is the Alejandro Rojas Lucena/FSND fantastic revised Boeing 737-800 VC model. This VC model includes Working wipers (right mouse click on switch) with rain effect. Switches for LCD Screens, EICAS, PFD, MFT. Autobrake switch. Opening pilots window. Cabin Lights switch. Realistic FMC. Ground Proximity Warning System (GPWS), More Realistic night VC textures. There are custom Boeing sounds included for that extra realism. Model and textures by the TDS Team/ Philip Hughes. Model is not modified in any way. Just the VC added and aircraft.cfg edited to allow correct VC views. TDS wonderful native FSX Boeing 787-9 model. See VC docs to get the best out of the VC and FMC. Prepared and assembled for FSX by Chris Evans.
Posted Oct 22, 2014 07:58 by chris evans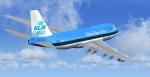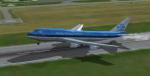 65.79Mb (2907 downloads)
Boeing 747-200 KLM Cargo. Model (By: Project Opensky) included. Uses RFP 2d panel (No VC) Repainted by: Mees Jansen.
Posted Oct 20, 2014 00:32 by Mees Jansen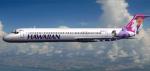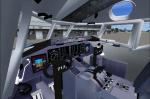 246.52Mb (13855 downloads)
The Boeing 717-200 using Alejandro Rojas Lucena MD-83 fully updated to the 717-200 with 717 VC and extras. including crew and cockpit sounds In American Airlines 2013, Hawaiian Airlines, Qantas Airlink "Discover Tasmania" liveries. Thanks Alejandro for allowing me to post this...
Posted Oct 19, 2014 02:31 by David Robles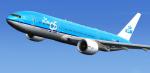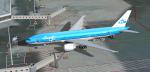 86.69Mb (4082 downloads)
This pack contains the: Project Opensky 777-200 model, GPWS callouts, VC, Custom sounds, and 32bit textures of the PH-BQB. Repainted by: Mees Jansen.
Posted Oct 18, 2014 10:00 by Mees Jansen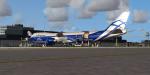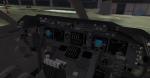 62.36Mb (1430 downloads)
This is the skyspirit 747-8F from AirBridge cargo. Includes 32bit texture originally made by: Mohammed Al-Khalifa, upgraded by: Mees Jansen. The pack Contains: VC, Custom sounds, model, and lighteffects.
Posted Oct 18, 2014 09:25 by Mees Jansen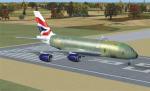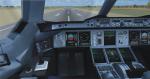 65.85Mb (3459 downloads)
British Airways pre-delivery colours straight from the factory. This one is F-WWSK which became G-XLEA, BA's first A380. Thanks to Project Airbus for a wonderful model. It has PA's VC and 2d panel. Repainted by Neil Royle
Posted Oct 15, 2014 13:48 by Neil Royle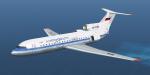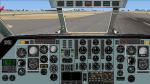 8.49Mb (3854 downloads)
The Yakovlev Yak-42 is a three-engined mid-range jet airliner and was designed as a replacement for the Tupolev 154 during the 80s. Original model by Dimitri Samborski. Adaptation fo FSX, panels and gauges (no VC) for wide and standard screen by Philippe Wallaert. See instructions in the readme.txt file for installation and configuration. Credit: Dimitri Samborski for the original aircraft.
Posted Oct 15, 2014 11:38 by Philippe Wallaert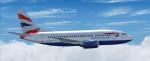 20.67Mb (5935 downloads)
(fixed aircraft misconfig. Now it shows up) FSX Boeing 737-400 British Airways operated by Comair Limited South Africa. Comair Limited, founded by the Novick and Moritz families is an airline based in South Africa that operates scheduled services on domestic routes as a British Airways franchisee. Aircraft from FS2004 converted to FSX with working VC, Soundpack, 2D Panel, Flight Dynamics, and more. Assembled by Alan de Jager (fsx.alandejager.cf)
Posted Oct 13, 2014 09:15 by Alan de Jager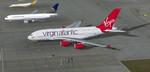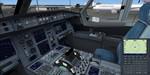 57.46Mb (7839 downloads)
Virgin Atlantic Airbus A380-841 package. Virgin currently have 6 orders for Airbus A380-800. Includes full working VC, working wipers, with GPWS and FMC. Added exits for Jetways (press Ctrl J) and better Thomas Ruth VC. Use FMC under Views/Instrument panel in FSX menu. Model/VC by Project Airbus/Thomas Ruth. Hi quality textures by Christopher Gregg. Prepared and assembled for FSX by Chris Evans.
Posted Oct 12, 2014 11:36 by chris evans