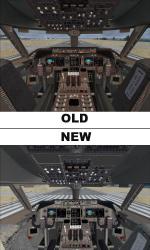 1.79Mb (4296 downloads)
New VC look textures for the default B747-400 FSX. It also works with the 747-8i SkySpirit 2011 - Project Opensky versions.
Posted Jan 31, 2012 09:01 by Jim Fly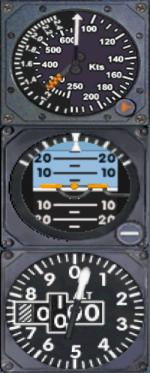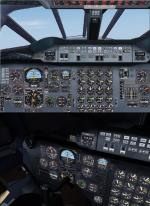 6.24Mb (3371 downloads)
This package contains the three Standby gauges for the Concorde which are missing in other freeware Concorde's. The backup airspeed, altitude and attitude gauges are included. The standby airspeed gauge displays both the indicated airspeed (knots) and the speed in mach's. The Own ship of the Attitude gauge is adjustable. I also included new Icons which only appear when you move over them with the mouse indicator. The subpanels are somewhat adjusted. I added an extra subpanel for the Concorde fuel gauges. They can all be accessed through the new icons function. All the gauges are in XML language. This package contains the complete 2D panel and is compatible with the VC from Libardo Guzman's Beautiful Concorde. This panel replaces the default panel folder from Libardo Guzman's Concorde. Enjoy!
Posted Jan 31, 2012 06:39 by Hans Zuidervaart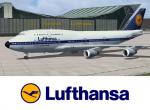 6.40Mb (2575 downloads)
Texture for the default B747-400 FSX "Lufthansa classic style"
Posted Jan 30, 2012 12:09 by Jim Fly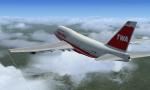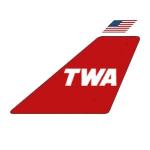 6.48Mb (1670 downloads)
TWA textures for the default FSX Boeing 747-400
Posted Jan 30, 2012 12:03 by Jim FLY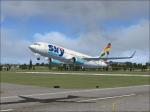 8.54Mb (875 downloads)
German Sky Airline textures for the default FSX B737-800
Posted Jan 30, 2012 11:51 by Jim Fly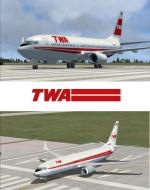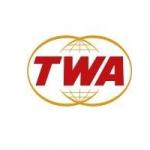 17.02Mb (1222 downloads)
TWA texture package for the default FSX B737-800
Posted Jan 30, 2012 11:41 by Jim Fly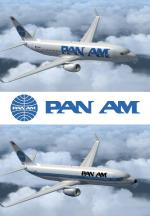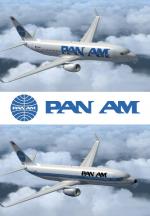 17.06Mb (2047 downloads)
PanAm textures package for the default FSX B737-800
Posted Jan 30, 2012 10:57 by Jim Fly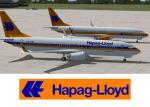 16.97Mb (698 downloads)
Hapag-Lloyd textures for the default FSX B737-800
Posted Jan 30, 2012 10:48 by Jim Fly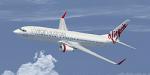 0.30Mb (2661 downloads)
Virgin Australia textures only for the default Beoing 737-800 FSX
Posted Jan 29, 2012 23:41 by Zac Trytell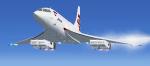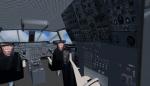 157.45Mb (45584 downloads)
Project Mach 2 Concorde by FS France Team - Pierre Marchandier, Loic Deviseme and Pedro Oliviera. This is a FSX update of the beautiful original FS2004 model from FSFrance team. Includes VC, engineer section and passenger cabin. FDE by Pedro Oliviera and Mike Monce. 2D Panel by Peter Slater, Rob Brendregt and Ted Thompson. Sound by Mike Hambly, Mark Cranston and Benoit Plamondon - Aeromusica Textures include: Air France, Air France 1977, Air France Pepsi, British Aerospace 1974, British Airways 1977, BA 1988, BA 2000, Lufthansa & Singapore. Glass fixed for FSX by Chris Evans. To start engines press Ctrl E and WAIT for all 4 engines to start before flight. Flap controls also the nose section. Lufthansa textures by Ricardo TV. Please approve all FSX compatible gauges and ignore any incompatible gauges (about 6 of these)
Posted Jan 29, 2012 19:23 by ricardo_tv