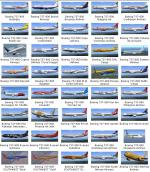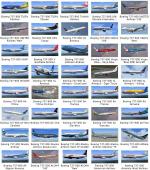 166.89Mb (48207 downloads)
180 Liveries Collection Pack for the default FSX B737-800. 6 Default + 19 Air India + 155 real and defunct airlines liveries from all over the world by various artists. : Adam Air, Aeromexico, Aerosvit, Air Asia Indonesia, Air Astana, Air Berlin, Air Canada, Air China, Air China Olympic, Air Europa, Air France, Air Jamaica, Air New Zealand, Air One, Air Slovakia, AirTran Airways, Air Vanuatu, Alaska , Alaska.com, Alaska Spirit of Seattle, Alaska Starliner 75, Alitalia, All Nippon Airways (ANA), ALOHA, American Airlines, America West, Ansett Australia, Austrian Airlines, Batavia Air (x3), Bmi baby, British Airways, Brussels Airlines, Bulgaria Air, Caribbean Airlines, Cebu Pacific Air, Continental Airlines, Condor, Copa Airlines, Corendon Airlines, Cubana De Aviacion, Cyprus Airways, Czech Airlines, Delta Airlines (x3), DHL Cargo, EasyJet, Eastern AIrlines, El Al (Israel), EgyptAir, Ethiopian, Europe Airpost, FedEx Cargo, Ferrari, Ferrari Cargo, Finnair, First Choice, Flash Airlines, Fly Dubai, Flyglobespan, Frontier Airlines, Garuda Indonesia, Garuda SkyTeam, GOL, Gulf Air, Hainan Airlines (x2), IBERIA, Iran Air, IRONMAIDEN, Japan Airlines (JAL), JAT Airways (old and new), Jet2 (grey and white), JetAmerica, JetTime, Kenya Airways, KLM, Lacey Air, Landmark (Coliseum tail), Lion Air (Indonesia), LOT (Polish Airlines), Lufthansa, Luxair, Malaysia Airlines, MALEV, Mexicana (x4), Military Woodland Camo, Mongolian Airlines (MIAT), Montenegro Airlines, Myanmar Airlines (MAI) , NASA, NAVY, Norwegian Air, Northwest (NWA), OceanAir (Avianca), Olympic Airlines, Pan-Am, Philippine Airlines, PIA (Pakistan Intenrational Airlines), Prague (Czech Republic), Primera Air JetX (Iceland), PrivatAir, Qantas, Royal Mail, Ryanair, Ryanair Guinness, Ryanair Kilkenny, Ryanair Vodafone, Scandinavian Airlines (SAS), Singapore Airlines, South African Airways, Southwest Airlines (Blue, Gold, New Mexico), Sterling (Australia), SunExpress, Swiss Air, TAM (Brasil), TAROM (Romania), Thomson Airways, Transavia, TUIfly (x7), Turkish Airlines, TWA (x2), Ukraine International Airlines (UIA), UNITED (x3), UPS Cargo, US Airways, Varig (old and new), VASP (Brazil) , V Australia, Vietnam Airlines, Virgin (blue and red), WestJet, XL Airways, XL Airways Excel.com, XL Airways Oger Tours and XL Airways Viking.
Posted Apr 21, 2014 03:32 by Edoardo Ammannati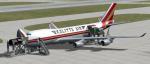 153.83Mb (4238 downloads)
This is an update to the Marcelo Allende FS2004 Boeing 747-200F Kalitta Air, FS2004 Boeing 747-200F Nose-Loader Kalitta Air, and the Chris Evans Posky Boeing 747-400 ERF Nose Loader Kalitta Air. All have new sounds, and the 200s have early model panels. The Weight and Ballance sections have been reworked so the planes are no longer over gross weight. 200s have 2D panels only, 400 has both 2D and VC panels. Exterior models by Project Opensky. Interior model by Alejandro Rojas Lucena/FSND.
Posted Apr 19, 2014 20:20 by Michael E. Roberts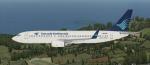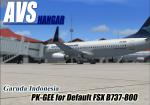 9.89Mb (2106 downloads)
FSX Boeing 737-800 in Garuda Indonesia OC textures for the default FSX B737-800. Instructions can be found in readme.txt inside. By Abel V Sumanas. -Textures only-
Posted Apr 18, 2014 03:41 by Abel Viriyamay Sumanas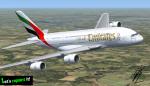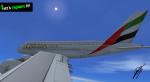 78.16Mb (12163 downloads)
This is the Project Airbus A380-800 model of Emirates. This is an special livery of 10 years Dubai-Glasgow. This pack contains also custom sounds, VC, And the textures are 32bit quality. Model included. Repaint by: Mees Jansen (Let's Repaint it)
Posted Apr 17, 2014 23:06 by Mees Jansen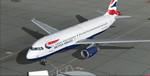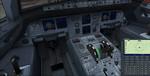 46.72Mb (7494 downloads)
Airbus A320-211 British Airways with VC and FMC for FSX. Includes enhanced default A321 VC with better gauges and popup FMC (Go to FSX top menu - Go to Views -Instrument Panel), GPWS callouts. Custom CFM sounds. Also added jetway configs (Ctrl J).Model by Project Airbus. Original textures by Jeffrey Bryner. Prepared and assembled for FSX by Chris Evans
Posted Apr 16, 2014 11:51 by chris evans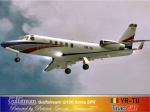 0.63Mb (814 downloads)
FS2004/FSX Romanian Gulfstream 100 YR-TII. Actually YR-TII is a Gulfstream Aerospace G200 (IAI-1126 Galaxy) aircraft owned and operated by Ion Tiriac Air-Romania, since 2007. LiderDesigns Gulfstream 100 freeware model basepack is available separately. Texture by Patrick-George Mititeanu.
Posted Apr 13, 2014 01:27 by Patrick-George Mititeanu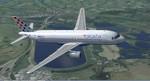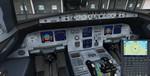 49.46Mb (4198 downloads)
Airbus A320-211 Croatia CTK package. Project Airbus model with added A321 VC with FMC and CFM soundpack. Updated VC with FMC. (find under Views/Instrument panel/FMC). Model by Project Airbus. Repaint by Filip Bastalic
Posted Apr 11, 2014 04:39 by Filip Bastalic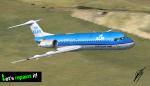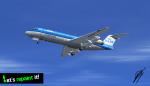 40.80Mb (8332 downloads)
This is the Project Fokker Fokker 70 model, with the KLM Cithopper paint. Merged with the PAD F100 2d panel. No vc included. Tested in FSX and FS2004 as well. Contains also real Rolls royce engine sound. Repaint by: Mees Jansen (Let's Repaint it). Panel by: Jean-Pierre Brisard.(Premier Aircraft Design)
Posted Apr 10, 2014 06:31 by Mees Jansen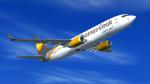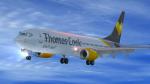 22.87Mb (2362 downloads)
Sunny Heart livery version for the Manchester based operator Thomas Cook. This is a High Definition texture only repaint for the default FSX 737-800. To fly in High Def follow the simple instructions included in the download.
Posted Apr 10, 2014 05:31 by Paul Davies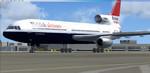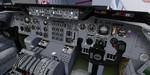 18.34Mb (5246 downloads)
Lockheed L1011-100 British Airtours package for FSX. Includes VC. Model and VC by Thomas Ruth. High quality TWA textures by Paul Craig. Originally packaged by Ricardo_tv with Thomas Ruth DC10 VC. Custom packaged by Chris Evans Credits go to - Model by Thomas Ruth. British Airtours textures by Paul Craig. Package original: ricardo_tv
Posted Apr 9, 2014 16:39 by chris evans