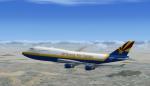 14.22Mb (746 downloads)
This is the default FSX 747-400 painted in a the colors of The Arizona Virtual Airline's 747-400 Air Cargo Fleet (www.azva.webs.com ) Textures by Mark Rooks of RDG Aircraft.
Posted Mar 5, 2011 22:04 by Mark Fireball Rooks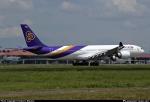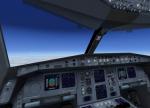 25.75Mb (16600 downloads)
Airbus A340-500 Thai. Model including VC by Thomas Ruth.
Posted Mar 5, 2011 14:29 by Dan Wright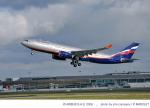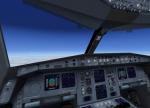 11.32Mb (10970 downloads)
a330-200 Aeroflot. Repaint of Thomas Ruth's A330-200. Includes his VC.
Posted Mar 5, 2011 05:15 by daniel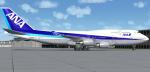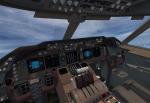 31.97Mb (7140 downloads)
ANA Boeing 747-400 package. Uses default B747 VC. Model created by Project Opensky.
Posted Mar 3, 2011 20:24 by HELLOCHEWY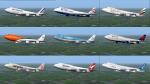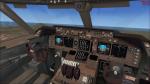 348.96Mb (29424 downloads)
Boeing 747-400(F) and 747-8F mega-package. Multiple models and real airline liveries includes, Cargolux, British Airways, Delta, KLM Cargo, Emirates, Air France, Boeing House Colors, Qantas. Uses the default Boeing 747-400 virtual cockpit. Custom soundpacks for PW, GE and RR engine sounds. These aircraft are very frame rate friendly. Models by Free Sky Project (Former known as Project Opensky).
Posted Mar 3, 2011 19:02 by Jesse Cruzu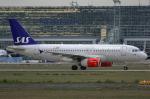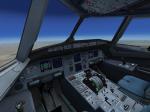 19.29Mb (5405 downloads)
A319-100 Scandinavian Airlines. Uses the default A321 virtual cockpit. Model by Project Airbus with paint by Jeffrey S. Bryner.
Posted Mar 3, 2011 07:57 by simon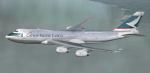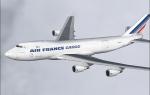 62.44Mb (6337 downloads)
Boeing 747-400F Cargo package. Includes Air France Cargo Air, China Cargo and Cathay Pacific Cargo. Uses default 747 VC.
Posted Mar 3, 2011 07:43 by daniel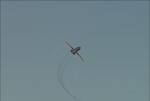 45.49Mb (2968 downloads)
FSX-SP2 compatible BAC 1-11-200. Dee Waldron's freeware FS2002/FS2004 BAC 1-11-200 for AI made compatible and flyable in FSX-SP2 with Steven Persson's freeware PWJT8D sound and Pasquale Rinaldi's freeware MD-90 panel (no VC). Repainted in the real world International Air Transport Association's fictional livery, the Miami Regional Office's fictional BAC 1-11 flies the Carribean and Central America working to keep various airlines and government's aviation endeavors all playing on the same page. Landing gear contact points adjusted and engine smoke added. Easy installation. Painted, adjusted, smoked, and compiled by Tom Tiedman.
Posted Mar 3, 2011 06:48 by Tom Tiedman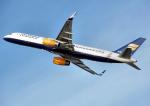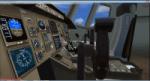 66.38Mb (16227 downloads)
Boeing 757-200 package with virtual cockpit. Model by Project Opensky. Liveries include Iceland Air, Air 2000 and United Airlines
Posted Mar 3, 2011 04:08 by dainel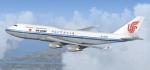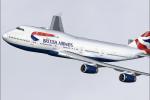 58.08Mb (9839 downloads)
Boeing 747-400 with virtual cockpit with RR PW and GE. Works with Acceleration or SP2 installed in FSX. Model by Project Opensky. Liveries are Air France, British Airways and Air China
Posted Mar 3, 2011 03:46 by daniel