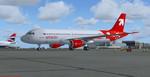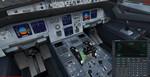 43.70Mb (2940 downloads)
Project Airbus A320-200 with Air Berlin operated by OLT Express textures. Package includes CFM soundpack and VC with FMC (find under Views-Instrument Panel-FMC)
Posted Feb 3, 2014 01:35 by FSXHamburg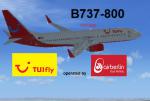 8.30Mb (987 downloads)
Tuifly operated by Airberlin- textures for the default Boeing 737-800.
Posted Feb 1, 2014 12:00 by FSXHamburg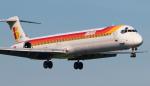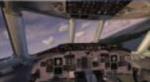 67.83Mb (6580 downloads)
Iberia MD-88 Package. Model by Mitsushi Yutaka, panel, sound and effects by Warren C. Iberia textures by Stephen Browning
Posted Feb 1, 2014 11:18 by Stephen Browning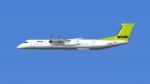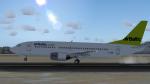 39.84Mb (3666 downloads)
Airbaltic package including 3 aircraft. Models are DashQ400 (by Dreamwings - no vc), Boeing 737-500 with advanced VC model(by Project Opensky/ VC by Alejandro Rojas Lucena) Boeing 737-300 (by Vistaliners - no vc). airBaltic is the Latvian flag carrier airline and a low-cost carrier.
Posted Feb 1, 2014 03:43 by LukasFSXHamburg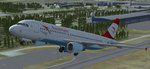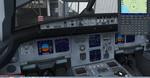 62.01Mb (3041 downloads)
Project Airbus A320-200 Austrian Airlines with VC. Package includes current livery and Austrian retro livery. Updated VC with FMC. (find under Views/Instrument panel/FMC)
Posted Feb 1, 2014 01:23 by FSXHamburg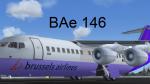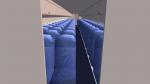 6.30Mb (3501 downloads)
BAe 146 Brussels Airlines. Model by Premier Aircraft Design. Includes VC and interior model.
Posted Jan 31, 2014 12:51 by LukasFSX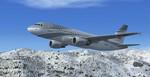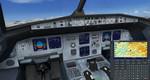 69.80Mb (2609 downloads)
Thsi pack contains the PA A319 model. Also added with cool stuff. Like: Really detailed textures, working FMC, Virtual Cockpit, Real CFM Sounds, And upgraded cockpit textures. Updates by Chris Evans. Textures by Mees Jansen
Posted Jan 30, 2014 05:39 by Mees Jansen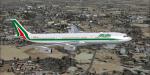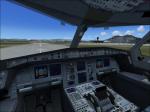 59.76Mb (6934 downloads)
FSX Airbus A340-313 Alitalia Package with virtual cockpit. Model by Thomas Ruth with added default A321 VC. New 3 Textures by Bruno Trampy.
Posted Jan 29, 2014 11:27 by Bruno Trampy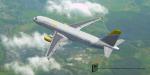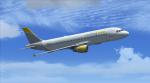 45.62Mb (4353 downloads)
Vueling Airlines is part of IAG group with Iberia, Iberia Express and British Airways. Iberia launched in 2013 with a new livery. Its Spanish subsidiaries, Iberia Express and Air Nostrum have adopted this livery. Why not also Vueling? Model by Project Airbus Livery by JALopezR
Posted Jan 29, 2014 11:08 by JALopezR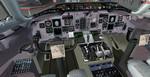 66.04Mb (8339 downloads)
MD 81 Alitalia package. Includes virtual cockpit. Model/VC Designer: Mitsushi Yutaka. FDE, sound, panel, effects by Warren C. Daniel. Alitalia textures by Stephen Browning
Posted Jan 29, 2014 10:58 by Stephen Browning