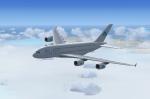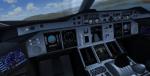 29.52Mb (3265 downloads)
Fictional Airbus A380-800 by Project Airbus in Hellas Jet colors(Hellas Jet really operated only two A320s). Hellas Jet was a charter airline based in Athens, Greece, operating services to Greece from destinations in Europe. Its main base was Athens International Airport.[1] Hellas Jet was a licenced scheduled and charter carrier, holding a JAA AOC and a Line Maintenance Certificate under JAA/EASA Part 145, both approved by the Hellenic Civil Aviation Authority. It ceased operations in 2010 due to economic difficulties. The repossesion of two of their Airbus A320 aircraft, 87 and 88, was documented on Discovery channel TV program Airplane Repo.
Posted Oct 3, 2011 23:52 by Liberis Stathis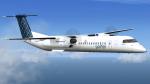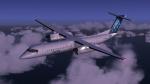 21.88Mb (6238 downloads)
This is a repaint of Dreamwings Bombardier Q400 in Porter Airlines livery. Tested in FSX Acceleration. 2d panel but no VC.
Posted Oct 2, 2011 13:08 by Nael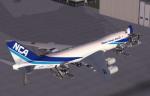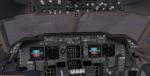 28.39Mb (2827 downloads)
Boeing 747-823F Nippon Cargo Airlines. VC and other edits to make it work in FSX. Used edited version of the default B747-400 VC. Project Opensky Freighter 747-823F model. Opening cargo doors on nose and both sides with service vehicles. Opening Passenger (L1) door: Shift + E ( Opening door ) Opening Cargo Doors: Shift + E then quickly 2 Opening Passenger (L2) door: Shift + E then quickly 3 Opening Bulk Cargo Door: Shift + E then quickly 4. Nippon Cargo Airlines textures by Stefan Bree. FSX portover by Chris Evan
Posted Oct 2, 2011 05:39 by Chris Evans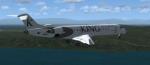 4.46Mb (238 downloads)
A repaint for the default Boeing 737-800 in a fictional airline 'King Airways'
Posted Oct 2, 2011 01:10 by Ike Anderson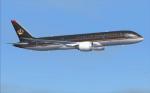 5.15Mb (2160 downloads)
Boeing 787-8 Royal Jordanian. Model by Camsim. 2d panel but no VC.
Posted Oct 1, 2011 01:45 by Mohd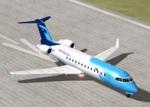 0.08Mb (1749 downloads)
Reworked and additional views ( defined by camera definitions in the aircraft.cfg file ) for the beautiful Bombardier CRJ-100/200LR by Premier Aircraft Design. A total of 8 cameras pointing at the aircraft and a total of 4 virtual cockpit cameras. See Read me.txt file for very easy installation procedures. Also included is a text file that contains the new camera definitions. Enjoy !
Posted Sep 30, 2011 23:13 by Marc Renaud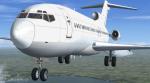 2.20Mb (1501 downloads)
FSX blank paintable textures for the FSX Neis/Schandorff Boeing 727-100 SuperPerformer VikingAir version of an FS2004 Eric Cantu 727. You must have the Neis/Schandorff 727-100 SuperPerformer VikingAir previously installed in FSX. All credits to Eric Cantu and Pers Neis/Kim Schandorff. Easy installation. Blank repaint by Tom Tiedman.
Posted Sep 30, 2011 16:47 by Tom Tiedman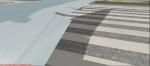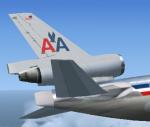 0.38Mb (2915 downloads)
FSX SMS Overland MD-11 American - FIX for wingflap texture for filename: SMS-MD-11_AAL.zip
Posted Sep 30, 2011 13:41 by Jim Waters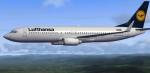 0.34Mb (4311 downloads)
Lufthansa textures for the default 737-800. Lufthansa is Europe's largest airline in 2011 - both in fleet and passengers carried.
Posted Sep 29, 2011 13:50 by Eldar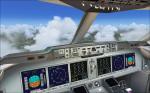 16.15Mb (12277 downloads)
MD-11 American Airlines Package. This is the MD-11 released as freeware by SMS Overland. Reworked VC autopilot to work in FSX and fixed transparent gauge window problem.
Posted Sep 29, 2011 12:59 by Jim Waters